When it comes to career switching, most mid-careerists would think of jobs that promise stability and bigger salaries. But for Mirza Abdul Latif, 39, what he wanted was a job that would enable him to help people prepare themselves for a better future.
The fitness enthusiast
An active sportsman throughout his schooling years, Latif's choice to pursue a career in fitness coaching was a natural one. Hence, after attaining his A levels and completing his National Service, he flew to Australia to pursue a Bachelor's degree in Sports Science. 
After graduating in 2008, he started working as a junior coach for Speed Institute. With more experience under his belt a decade later, he became the director of coaching for Speed Fitness where he managed a team of coaches and oversaw the business aspects of the company.
The career plateau
It was at the height of his career that Latif suddenly felt something that he never thought he would ever feel towards his job.
"I've always loved what I'm doing, helping my clients become fitter and healthier. But after a while, I started to wonder if there's anything more that I could do to help people achieve a better quality of life."
However, he wasn't sure what his next steps should be and if leaving a career that he has built over many years was a good decision to make.
"I knew that I have already set up a good system at the gym with a team of capable coaches. They can take the gym forward and I can move on to pursue my aspirations as well."
Want to find your calling in a new career direction? Speak to a WSG Career Coach today for guidance and support.
The self-realisation
As Latif pondered over the idea of a career change, he also looked inwards at what drives him as a person. He knew that he is someone who derives immense satisfaction from helping others and he enjoys coaching.
Working in the fitness industry, he also knew how important health is for people to enjoy a quality life. At the same time, he'd heard of clients and friends who faced difficulties to afford medical care because they were unprepared financially.
"I became more interested in financial plans and getting coverage for myself and my loved ones. I shared information that I gathered with everyone I know. It struck me then perhaps I should consider a career as a financial consultant to help more people."
Career conversion
In researching about the mid-career switch, Latif came across several articles on the MyCareersFuture website that helped him prepare better for the next step.
"The website has many useful articles about mid-career switching. I was particularly interested in profile stories of successful mid-career switchers and was inspired by them."
To become a licensed financial consultant, Latif had to obtain a license, as stipulated by the Monetary Authority of Singapore. As such, he had to sit for and pass a series of compulsory modules.
Seeking some quick career advisory? Connect with our officers virtually on your job search queries here.
"After years of not studying, it was challenging for me to pick it up again and sit for exams. But I knew I had to do it to get my license."
Latif was also thankful that the fees for the modules were partially sponsored by Great Eastern, the insurance company that he would eventually work under.
Becoming a full-fledged financial consultant
Latif became a full-time insurance agent in July 2019 and since then, he's never regretted his decision to switch careers.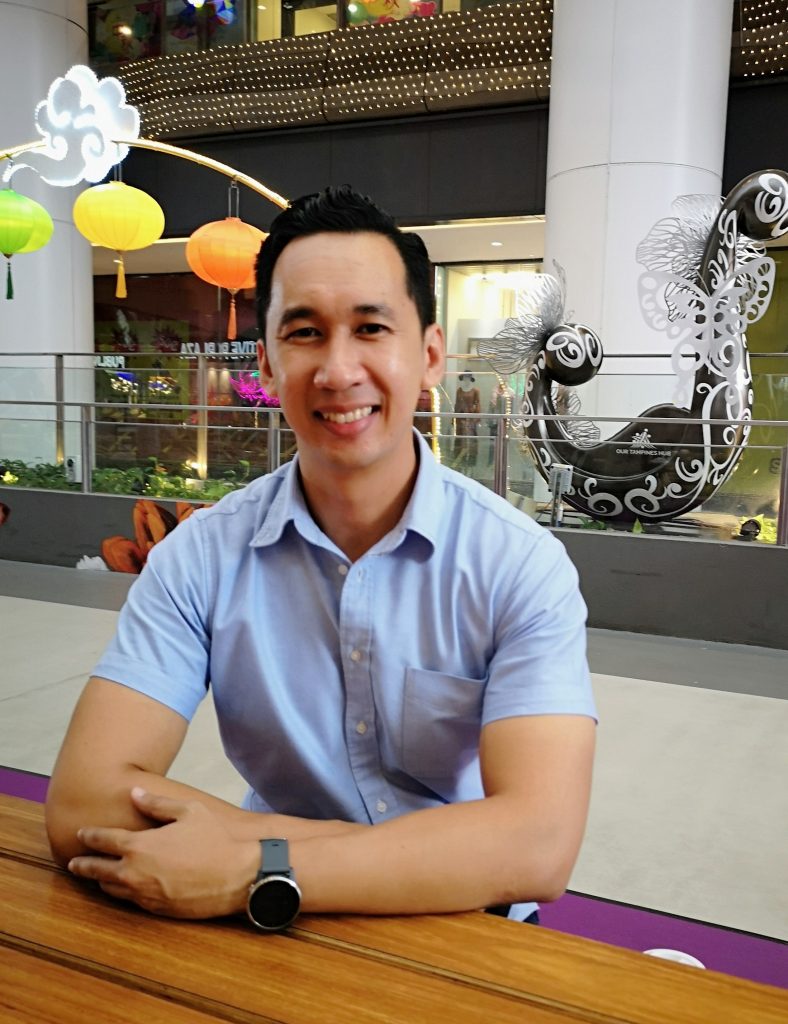 "I am now playing an active role in educating my clients on the importance of being financially ready for life. I thank my dad and wife for supporting my decision to switch careers, as well as my bosses and colleagues too, for being generous with their knowledge sharing."
Currently, Latif's work sees him meeting people from all walks of life. He finds deep satisfaction in identifying his clients' needs, educating them on the right insurance or financial plans to support their life's goals and assisting them with the claims process. 
For those who are contemplating doing a mid-career switch, he advised:
Don't remain in your comfort zone. Be brave. It won't be easy, but you'll find it worthwhile because you're stronger than you think you are."