With organisations incorporating virtual interviews as part of their recruitment strategies, jobseekers may find themselves attending more video calls than ever before. That said, as with any type of job interview, preparation is necessary.
From fine-tuning your elevator pitch and practising the common difficult questions to getting your best outfit ready, there's plenty to iron out before the big day. However, if you've been scheduled for a Zoom video call, you'd also want to pay attention to other areas you may not consider in a physical one.
For instance, you'd need to ensure that your laptop is functioning well and the internet connection is stable so that nothing hinders your ability to perform your best. Yet again, there are still some rookie mistakes you might commit if you're not extra careful. Let's discuss them below.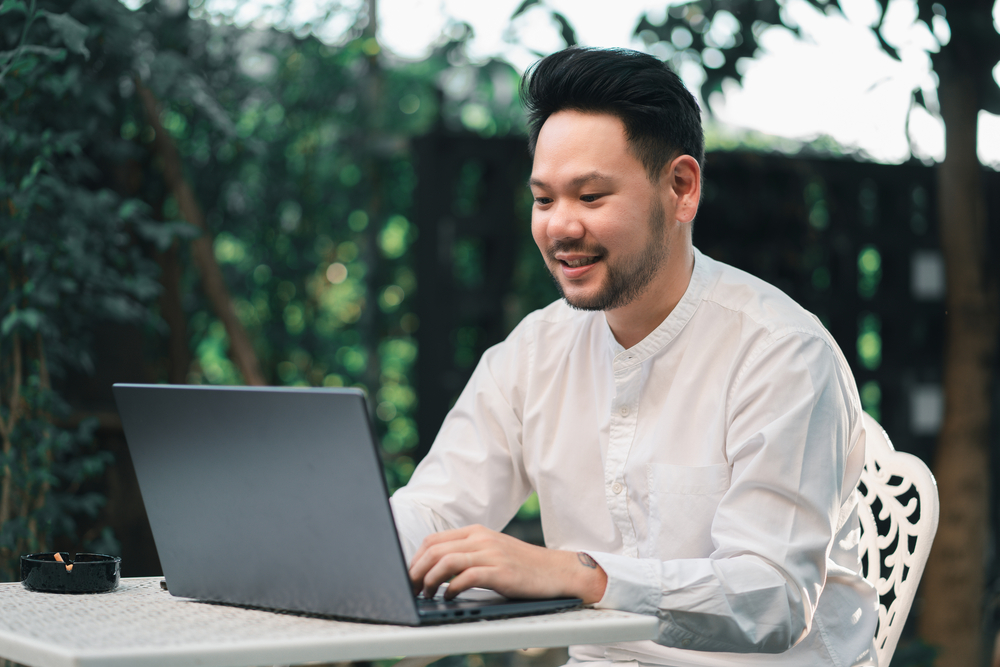 ---
Don't Make These 5 Mistakes in Your Virtual Interview
Setting an unprofessional background
Not muting notification sounds
Leaving self-view on
Not having your materials on-hand
Unprofessional screen sharing
---
1. Unprofessional background
 Choosing a good location for your Zoom interview is common advice. Of course, you wouldn't want to show your potential employer your untidy room, which could cost you the opportunity, so says 58% of prospective recruiters in a survey by BT Skills for Tomorrow.
A good trick to resolve this? Set a suitable virtual background on Zoom. As a rule of thumb, avoid images with:
Profanity or insensitive graphics
Colours or patterns that blend with your skin or outfit colour
Some examples of good virtual backgrounds include images of:
Bookshelves
Simple, elegant-looking rooms
Windowed office
Empty cafe
You may also choose visuals that represent the company you're interviewing for, such as the building's facade.
Seeking employment help? Make an appointment to see a career coach to help with your job search.
2. Interrupting notification sounds
It is common courtesy to put your phone in silent mode during a face-to-face interview. Do the same before you tune into your Zoom call, but don't just stop there.
There are many applications you use on your laptop and mobile phone, such as Gmail, Slack, Skype, Facebook and Instagram. These often generate notifications that can cause disturbances during your video interview, inadvertently putting recruiters off.
If you're on your laptop, consider quitting all other applications or temporarily pausing their notifications. Should you be zooming in via your smartphone, you may want to adjust the call settings such that nobody rings during your interview.
3. Observing yourself
 When on a Zoom video call, we have the tendency to observe ourselves. While having a glimpse is essential, especially when you want to ensure that you've always got the right angle, you may end up distracting yourself with that mirror image of yours, so hiding that self-view once you've checked the necessary will be helpful.
Phil Haynes, Head of Global Talent Acquisition for Zoom, explains this well: "If you're looking at yourself, you're going to be adjusting your glasses, your hair, your position. Without that self-view, you're much more likely to focus on whoever's talking."
In addition, a virtual interview rips off the genuine eye contact you could offer in a physical one. Haynes opines that it is natural to look down onto the screen instead of the camera, which makes it difficult to maintain eye contact. To overcome this, you may arrange the call window in such a way that your interviewer is positioned closest to the camera.
Join us on Telegram to get real-time updates on job vacancies, upcoming career events, career-related tips and more!
4. Not preparing your materials in time
 Your recruiter expects you to be well-prepared during your Zoom interview, as you would do so in a face-to-face one. The fact that you are connecting via your personal device means there is no excuse not to have your materials ready.
Always have the necessary documents opened on your browser, which includes your resume, online portfolio and even the interview notes you've prepared. This way, you can immediately share your screen with the requested document and not waste seconds digging it up.
5. Screen sharing inaccurately
On the note of screen sharing, beware of the biggest rookie mistake you could ever make – displaying information that you never intended to (think: unfiltered messages from WhatsApp). Anything that seems unprofessional or influences their impression of you may jeopardise your chance at winning the role.
The quickest (and safest) way to avoid this is to quit everything else unrelated to your interview. Leave open the important as aforementioned. When intending to share your screen to show a particular piece of work, for instance, do a double-take at the screen selection before hitting the "Share" button. Consider sharing the document itself or a particular tab on the browser, instead of the entire window.
Treat your video interview as a physical one
 These tips will also serve you well when you use Microsoft Teams, Google Meets or other teleconferencing tools aside from Zoom. To ensure you remain professional in your virtual interview, prepare as you would for a face-to-face one while paying extra attention to the differences you'd experience on these calls. That way, you continue to maintain the level of professionalism expected of you.