There are many reasons to leave a job. You want to explore more opportunities for better career pathways or a career change. Perhaps you need to resign as you find the company culture unsuitable or there is job incompatibility with caregiver duties at home.
Regardless of your reasons, knowing how to resign gracefully is important. While it is easier to do so when you are working in the office, this is not the same if you work remotely.
Find out how to politely resign while working from home!
There are over 60,000 jobs available on MyCareersFuture. Apply for your next job role here.
1. Write your resignation letter
Whether you resign remotely or in-person, having your resignation letter ready is extremely important.
This is a formal document that records your intention to leave the company and only upon its submission can all exit processes be enforced.
If you are thinking about how to write your resignation letter,  you can cover the following:
Intention to resign
Last day of employment
Offer to assist in all exit processes and formalities
Express gratitude for the time spent in the company
Provide contact information
When resigning in-person, your boss would typically expect a printed copy of your resignation letter.
If you are resigning remotely, simply work on having it ready to be emailed, but keep it with you until you have spoken to your boss about this.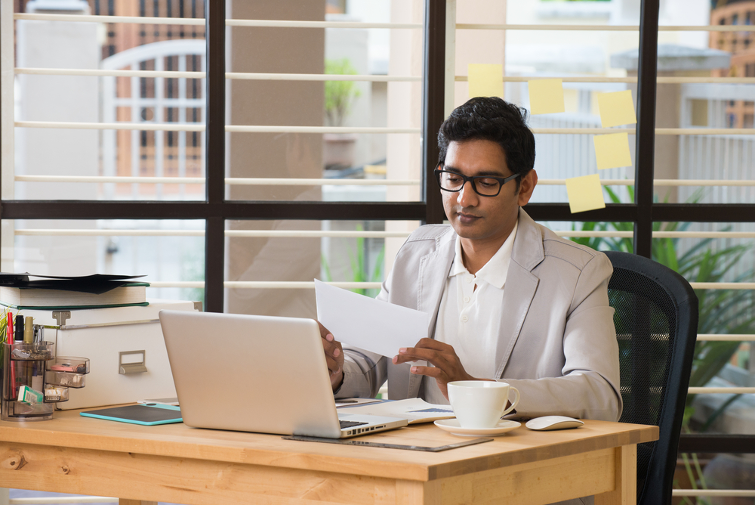 2. Email your boss on a good time to speak over a call
Your email is not to inform your boss of your resignation but rather invite a video or phone call to speak about it. It is professional courtesy to personally inform your boss on your intention to leave.
Since you cannot do so in person, a call is the next best option. Drop an email in the morning with a time to speak during the day – be mindful of your boss' schedule too.
3. Plan what you want to say
Planning what to say will ease the tension you face before turning in your resignation letter. If you are thinking about what to say when you resign, here are some pointers:
First line to say to your boss: this prevents casual talk so you can focus on informing about your resignation.

e.g. Hello Jen, my reason for setting up this call is to inform you that I intend to resign from my position as a Senior Accountant.

Possible reasons for leaving: while this is not always necessary, it is good to prepare something you can share should your boss ask.

e.g. I have worked here for 10 years and I think I should explore a change to further my career.

What to thank your boss for: this could be anything from being part of the company to the promotions you have been awarded.

e.g. I would like to thank you for having me as part of the team all these years.

How to help the team before you leave: this is to give your boss assurance that you will do a good handover and perhaps train a replacement if one is hired in time.

e.g. I will make the necessary arrangements for a handover. I will be glad to train a replacement if we can hire one a week before my last day.

Questions on formalities: before you leave, you will need to fulfil certain formalities which your boss or HR should advise you on.
Last date of employment: while this is stated in your resignation letter, it is good to have it at the top of your mind should your boss ask.
What you will do after this call: this is to preempt your boss that you will be emailing your resignation letter after the call for him/her to raise it to his lead or HR.
Read More: Got a New Job? Here's How to Build Rapport With Your Colleagues
4. Get on the call
Ensure you have good internet and phone connection. Switch off or mute other applications running in the background to avoid notification sounds.
Also, sit in a quiet room away from disturbances. Pay attention to your tone, especially during phone calls as your boss cannot observe your body language.
5. Email your resignation letter
After the call, immediately email your resignation letter to your boss and refer to the call you had just had with him/her. The email will serve as proof of the date and time you gave your resignation in the event this is ever questioned.
Your boss may reply to your resignation letter to formally acknowledge and accept your resignation, and express his/her well-wishes to you.