Hiring the right people can be a huge step in the right direction for your company. Make sure you recruit a talent acquisition specialist who can be trusted to lead this crucial task.
Hiring decisions heavily impact a company's performance, with the wrong choice costing considerable time and money. Recruiting a talent acquisition specialist to lead your hiring strategy can give your business the best chance of securing outstanding employees.
This position works closely with the hiring manager to develop long-term strategies that source ideal candidates, conduct reference checks and organise recruitment drives. Here, we explore how businesses can hire the perfect talent acquisition specialist to handle this vital role.
With MyCareersFuture's Applicant Listing feature, employers can now not only have an overview of all prospective candidates, but sort and filter to find relevant candidates. Take advantage by posting your job on the portal today!
Why your business needs a talent acquisition specialist
The reasons for hiring a talent acquisition specialist go far beyond just your immediate recruitment needs. Although they play an active role in finding and hiring candidates for open positions, this role also adopts a forward-thinking approach to identifying and recruiting the top talent available in your sector.
As the business adjusts its cultural practices and technical requirements, talent acquisition specialists will coordinate with hiring managers to create an ongoing strategy that reaches outstanding people, including top-level executives and industry leaders. This strategic approach is critical to business success.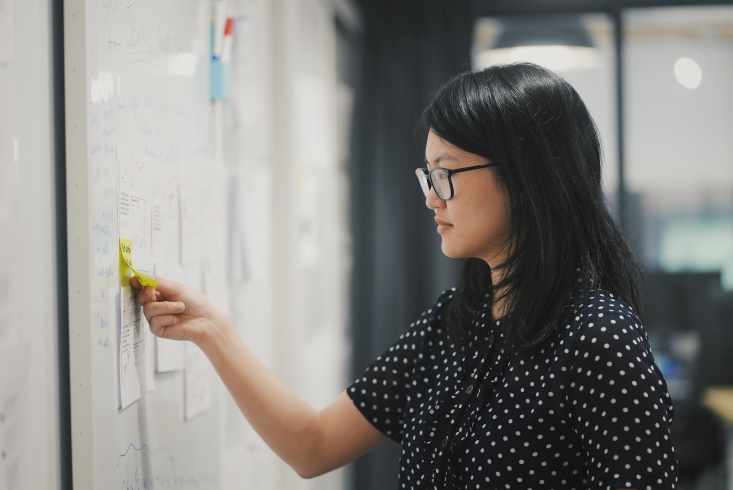 What does a talent acquisition specialist do?
Ready to hire a talent acquisition specialist? Here, we delve deeper into their daily responsibilities to highlight how this role benefits your operation.
1. Sourcing talent
Working closely with hiring managers and the rest of the human resources department, talent acquisition specialists help to address your evolving staffing needs. Supported by a proactive mindset, they'll develop a robust plan for attracting exceptional talent. For example, they might attend industry events, get active in relevant online communities and network with experts to find the ideal candidate.
2. Interviewing talent
Once promising candidates have been identified, talent acquisition specialists must convince these leads to apply for the position. With a collection of candidates in the pipeline, this role designs and carries out interviews to select the right people to move forward through the process. In addition, they review resumes, conduct reference checks and follow up with unsuccessful candidates to maintain relationships.
3. Onboarding new hires
After making a formal job offer to the preferred candidate, talent acquisition specialists are often responsible for onboarding the new hire. While this process sometimes involves straightforward paperwork, it can also mean helping the person feel as comfortable as possible in their newfound position. Throughout the hiring process, they're in constant communication with hiring managers and other stakeholders.
Attend walk-in interviews, virtual career fairs, workshops and more! Explore Career GRIT and find events and other resources best suited to your career journey. Check it out now.
What questions to ask when hiring a talent acquisition specialist?
Now that we've established talent acquisition specialists play a vital role in hiring the right people, your business must also do its due diligence before selecting someone for this position. These interview questions below can help you filter out the best candidates.
1. How do you find the best candidates?
Talent acquisition specialists employ numerous strategies to generate candidates for an open role, from personal networks to online communities and job fairs. By asking how someone will go about finding the best person for your company's roles, you ascertain their experience with modern recruiting methods.
As new tools and platforms are constantly being developed to make talent acquisition increasingly precise, knowing candidates have kept up with the latest techniques can give you greater confidence about their skills. Meanwhile, it demonstrates how dedicated someone is to finding the right person for the business.
2. How do you decide between two exceptional candidates?
Numerous factors go into making the right hiring decisions. Asking prospective talent acquisition specialists about how they make hard choices between two exceptional candidates highlights their ability to think strategically to reach the ideal outcome. Even if there's no correct answer, this question offers insight into their process.
Some talent acquisition specialists may take bigger risks on less experienced candidates that show incredible capacity in other ways. However, this might not suit your company's hiring philosophy. By exploring how a talent acquisition expert arrives at their final decision, you'll understand whether they're a good fit for your company.
Want to stay in the know? Receive hiring tips directly in your mailbox by signing up for our e-newsletters today.
3. What made you want to work in talent acquisition?
Talent acquisition is a challenging field that requires plenty of passion and dedication to withstand the pressure of finding the perfect candidate for a job. When hiring a talent acquisition specialist, query what excites them about working in the industry.
This question helps you decide whether someone will rise above the bare minimum when identifying and sourcing candidates for your open positions. Finding someone who takes their work seriously can increase the performance of your business in the long term.