If you are a manager or colleague that has the company's and individual's best interests at heart, you would be proactive in providing helpful feedback. However, many people may not know the ideal way to do so, turning a potentially positive encounter into a negative one. So, how can you ensure your feedback is constructive rather than damaging?
By delivering actionable advice, keeping things respectful and providing ongoing support, you can help elevate standards across your workplace to create improved business outcomes. Here, we highlight a selection of helpful techniques to ensure your constructive feedback is presented and received with the right intent.
Have a job but want to level up? Achieve career excellence, develop your skills, and expand your knowledge with resources from Career GRIT. Check it out now!
1. Emphasise on the outcome
Constructive criticism doesn't have to negatively affect the recipient. Ideally, your feedback will provide the individual with information that changes their behaviour for the better while aiding their professional journey. Remember, the person might not even know they're making a mistake, so it's crucial to approach the issue with sensitivity and empathy.
Focusing on an individual's faults is easy, but this feedback might not have the intended impact. Instead, highlight how a behaviour change can present a learning opportunity that takes someone's work to the next level. If the person understands how your feedback enhances their performance, they're far more likely to take your recommendation on board.
2. Stay situation-focused
There's little point in providing feedback that only attacks someone's behaviour, as this can leave them feeling anxious and embarrassed about their performance. Remain focused on the problem by clearly explaining the situation and how the individual's conduct has an undesirable impact on the business or others.
For example, if other team members have complained that someone is leaving a mess at work, discussing how this issue affects the overall enjoyment of the space – rather than making the problem personal – can highlight the issue without criticising their character. Stay situation-focused to achieve success.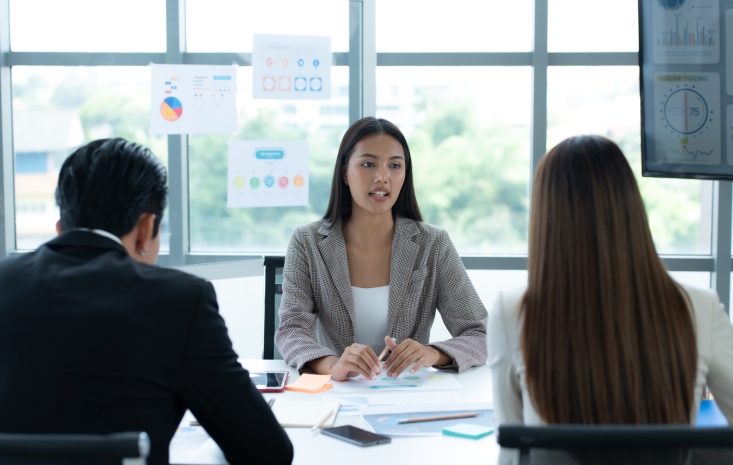 3. Respect goes a long way
Constructive feedback should improve processes and create lasting change. However, this becomes harder if you don't show respect to employees when communicating an issue. If you want to provide a productive message, always supply someone with an appropriate amount of context to ensure they fully understand your concern.
You also need to provide constructive criticism with the right tone. Even if you're asking someone to change their behaviour, you don't have to create undue stress by using an angry or frustrated tone that doesn't fit the situation. Plus, give the individual a chance to respond and ask questions. That way, you show them that you understand their perspective.
Looking for career guidance? If you are exploring career changes and need professional advice, register for a complimentary session with WSG's Career Coaching today.
4. Praise where possible
Even if your conversation with an employee must delve into negative territory, you should highlight some things that someone is getting right. While receiving bad news is understandably daunting, softening your message with positive details can help build someone up rather than tearing them down.
Most times, it's a good idea to deliver the bad news first. Although some people try to soften their message by praising before criticising, several psychological studies have found that the reverse order improves outcomes. By concluding your feedback session with a positive point or two, everyone leaves feeling more satisfied.
5. Keep it private
Although it's not a hard and fast rule, the adage "praise in public, criticise in private" rings true for most constructive feedback situations. If you call out someone's actions in front of their colleagues, this not only leaves the individual feeling embarrassed, but it can also show that you're a toxic leader.
Share constructive criticism in a semi-formal setting, such as a meeting room or private space. This way, you can have an open conversation without prying eyes and ears, making the situation more awkward than needed. Inform the employee about this meeting ahead of time to avoid surprising them at work.
Looking for a job? Trying to ace that interview? Subscribe to our Telegram channel for useful career tips, resources and events! 
6. Offer ongoing support
If you want to benefit your organisation long term, you can't simply criticise someone's behaviour and leave the rest up to them. As a leader in the business, it's your job to provide ongoing support that champions change and open communication.
Let them know that they can continue to discuss the issue with you in the future. If someone isn't sure about a specific task or action, they should feel comfortable coming to you for guidance. Scheduling a follow-up meeting for a laid-back chat is a great way to show you're invested in their progress.