As you probably know, planning your career is more than choosing a job or a degree; it's about creating a vision for your life and mapping out the steps to make it a reality. Whether you're a student, a recent graduate, or a mid-career professional, it's never too early or too late to start planning your career path. With the fast pace of technological change, economic shifts, and social trends, staying resilient, adaptable, and curious is critical to navigating the job market and seizing opportunities. 
So, whether you're seeking guidance on switching careers, starting a business, or advancing in your current role. Our guide will help you feel more empowered, inspired, and confident to craft your own career path and thrive in your chosen field. Let's get started!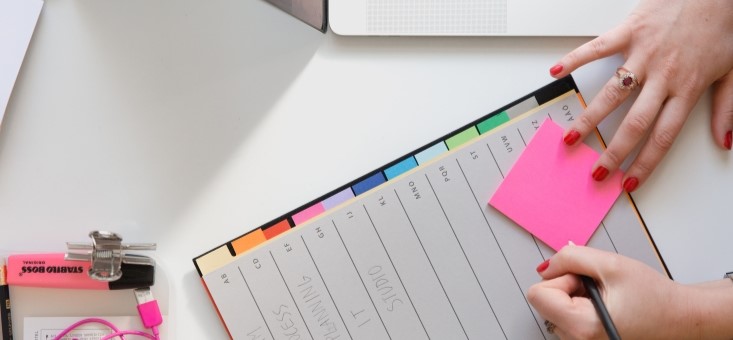 1. Understand your interests and passion
Before you begin exploring different career paths, it is imperative to understand your own interests, values, and priorities. 
The first step towards understanding your interests is to reflect on what you enjoy doing in your free time. Ask yourself, "What do I enjoy doing in my free time? What is something that I could do for hours without getting bored?" Asking yourself these questions will help you understand what motivates you and what you are passionate about. By clearly understanding your interests and goals, you will be able to narrow down your search and focus on the careers that are most relevant to you.
Need personalised guidance in your job search? Register for a complimentary session with WSG's Career Matching Services today and get the support you need.
2. Envisioning your ideal lifestyle
Your job is a massive part of your life. It's where you spend most of your time, how you make your income, and often how you define yourself. That's why choosing a job that aligns with your ideal lifestyle is important.
First, think about what your ideal lifestyle looks like. Do you want to live in a city or the countryside? Do you want to plant your roots in Singapore? Do you want to travel frequently or migrate in the future? Do you want to work a 9-5 job or have more flexible hours? Do you thrive in a fast-pace or slow-pace setting? 
By having a clear vision of your ideal lifestyle and aligning your job with that vision, you're more likely to be more satisfied with your career. 
3. Assess your current skills, strengths and education
Knowing where you stand regarding your skills, strengths, and education is essential to leveraging yourself during your job hunt. As an aspiring job seeker, it is important to know what skills you possess and how they can be transferred to the position you are applying for.
To begin with, start by listing your skills, strengths, education, and accomplishments. This could be anything from being a great communicator to possessing an analytical mind or being a team player. These are the traits that employers view as valuable and can lead to long-term job success.
Combining your skills and education can be a game-changer for your job hunt when you can effectively demonstrate how your knowledge and abilities can add value to a company. 
Additionally, this information can be used to create a growth roadmap and identify areas where you want to improve.
4. Researching different career paths and align them with your interests and goals
There are many career paths, from creative fields like graphic design and writing to technical fields like engineering and programming. By doing your research and talking to people in the industry, you can better understand what each career path entails and what kind of education or training you may need to pursue it.
Attend job fairs, talk to professionals in the industry, and look for online resources that can guide you through the research process. You can also consult with a career counsellor, who can help identify careers that might be a good fit based on your interests and goals.
Looking for a fresh perspective on your career? Polaris is your go-to programme for personalised career guidance. Sign up today!
5. Deciding on the career you want to pursue
When choosing a career, it's important to remember that there is no right or wrong answer. Your career path should be based on your interests, skills, and values. Remember that your career path can change over time, so don't stress too much about finding the perfect fit immediately. 
6. Develop a plan for acquiring the skills or knowledge 
If you need to acquire the skills or knowledge to reach your desired career, you'll need to develop a learning plan. Research the qualifications and experience required for the role you aspire to get. Consider enrolling in online courses or training programs. 
With clear goals and a willingness to learn, you can set yourself up for success in pursuing your ideal career. 
7. Establish a timeline to track your progress
To ensure that you're on track for achieving your career goals, it's crucial to establish a timeline to track your progress. Set clear deadlines for completing skill-building activities and acquiring the necessary knowledge and certifications. Use a calendar or planner to keep track of your milestones and celebrate each accomplishment along the way.
For example, creating a timeline helps you identify your long-term and short-term career goals. Long-term goals are what you aim to achieve in your career within the next five to ten years, while short-term goals are what you aim to achieve within the next one to three years. You may break down the milestones of soft skills for short-term goals, and acquiring hard skills for long-term goals. 
8. Develop a tailored resume
When applying for jobs in your chosen career path, it's important to develop a tailored resume that emphasises how your current experience applies to the job you're seeking. Use keywords and phrases from the job posting to highlight your relevant knowledge and skills. Tailoring your resume to each job you apply for will increase your chances of getting noticed by potential employers.
9. Research job opportunities and salary ranges
Before applying for jobs in your chosen career path, it's essential to research job opportunities and salary ranges. Look at job postings and company websites to better understand the requirements for the job you're interested in. Use online resources such as Glassdoor and Payscale to research salary ranges for your desired job.
There are over 100,000 jobs available on MyCareersFuture. Apply for your next job role here!
10. Apply for jobs and be prepared for interviews with practice questions and thoughtful responses 
Looking for a new job can be stressful, but with the proper preparation, you can land the position of your dreams.
Practising common interview questions and preparing thoughtful responses can make all the difference in landing your desired job. But don't worry, you don't have to go it alone. Plenty of resources are available at Workipedia by MyCareersFuture to help you sharpen your interview skills. So take the time to practise, stay focused, and remember to let your personality shine through. The more you prepare, the more confident you'll feel walking into that interview room.
11. Reassess your career path as you grow
Your career path is flexible. It's important to regularly reassess if your current job is the right fit for you. As we grow and change, so do our interests and priorities. It's possible that what once seemed like the perfect job may now feel unfulfilling or unsuited to your current goals. Don't be afraid to take steps to make a change if necessary. Whether it means having a conversation with your boss about your career development, exploring new opportunities, or pursuing additional education or training, it's important to prioritise your own well-being and job satisfaction. By taking the time to reassess your career path, you may find a new direction that truly resonates with who you are and what you want out of your professional life.
Planning your career path can be daunting, but it shouldn't be taken lightly. It involves understanding yourself and what would make you happiest in a job. Moreover, it requires research and planning to find an opportunity that matches your skills and interests. Hopefully, this guide has helped guide you through each step of the process so you can make informed decisions about your future.
Moving forward, remember that while taking the first steps is very important, the journey continues once those are completed. As you grow and develop, remember to regularly reassess your career path to ensure it continues aligning with your dreams. Don't be afraid to take risks or try something new! You never know – today's detour may become tomorrow's destination! Stay on course with our expert guidance and resources for planning a successful career path.