Everyone wants to feel valued, so understanding how your skills, experience and competition impact your income is vital. We've put together a helpful salary guide so you can negotiate your salary confidently.
How salaries have shifted in Singapore
Whether you're happy with your wage or looking for an increase, the good news is that salaries have risen in Singapore for experienced workers and recent graduates.
A survey of 11,200 graduates found the median gross monthly salary for full-time permanent jobs had increased from $3,600 in 2019 to $3,800 in 2021.
Elsewhere, the Jobstreet Salary Report 2022 revealed that 41 industries in Singapore had increased gross salaries since the previous year. Industries like transportation (54%), information technology (53%) finance (51%) featured the highest percentage of job ads with higher salaries than 12 months prior.
Looking for career guidance? If you are exploring career changes and need professional advice, register for a complimentary session with WSG's Career Coaching today.
How do I decide what my gross salary should be?
Adopting these strategies to discover your ideal gross salary is a wise decision. Below, we provide some quick tips to enhance your knowledge.
1. Check salary calculators
Figuring out the standard salary for your position isn't always easy. Fortunately, many online calculators provide insight into your wage, such as the Ministry of Manpower's Salary Comparison page.
Recruitment firms also devise benchmarks for various markets, including Singapore. It is important to note that since these reports are produced by private firms, the data may differ. However, they can still provide a helpful estimate of the pay you should receive for a role you're after.
2. Chat within your network
Discussing salary with colleagues can be uncomfortable for some, especially if one person earns far more than the other.
Employers may also find such salary discussions counterproductive to business as they may lead to increment requests beyond the firm's capability. They may also have to deal with unexpected questions.
However, open communication with trustworthy colleagues and connections can help everyone understand their ideal wage.
Have a job but want to level up? Achieve career excellence, develop your skills, and expand your knowledge with resources from Career GRIT. Check it out now!
So how do you ask a contact how much they're being paid in Singapore without burning bridges or causing the company any trouble? Consider asking them in terms of ranges. To get a more accurate benchmark, further the conversation by discussing averages across various experience levels.
You may also talk about the differences in salaries between the private and public sectors and Singaporean and international companies.
Such conversations can help build a rapport between you and your network, potentially offering you the insights you need.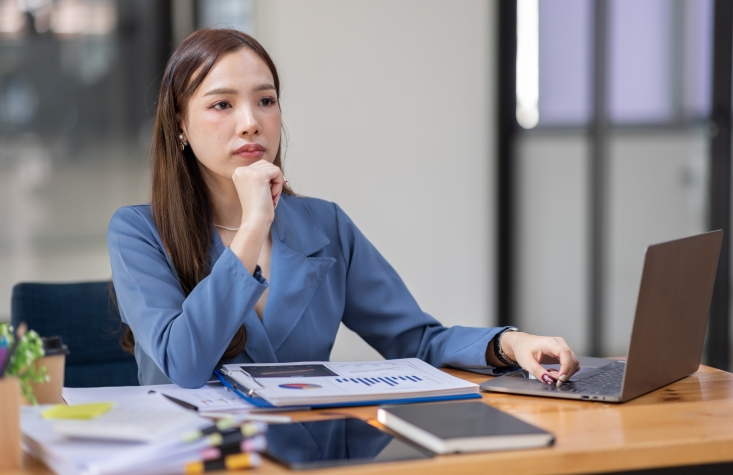 3. Look back at your current salary
Your market value increases with experience. At the same time, your last drawn salary can influence the pay you receive in your next role.
Most companies in Singapore set salaries based on industry benchmarks, but there may be a chance you could be short-changed if you earn a lower salary in your current role.
While hirers will do their due diligence and offer fair compensation, you may still want to check against the reports and calculators mentioned above before offering a figure for your expected salary.
Justify it with your experience and job market data so hirers know you've done your research.
Not sure if you're burnt out from work or just having one of those lazy days? Take our quiz to find out.
4. Consider extra credentials
While salary calculators and benchmarks will reveal averages based on qualification levels, such as a diploma, degree or master's, these can increase if you bring more educational certifications to the table.
For instance, a candidate with a diploma in Infocomm Technology (IT) and one year of experience may earn a higher salary than someone who is similarly qualified if they have earned advanced IT certifications such as the Cisco Certified Network Associate or those in Microsoft Azure and Amazon Web Services.
You're advised to also check with industry practitioners if certifications can influence your pay. Some sectors in Singapore focus on specialised formal education, such as the legal industry. Others are more open-minded and consider your overall experience and knowledge level – the sales and marketing sector is one example.
5. Consider insurance and benefits
Salary isn't the only important consideration when thinking about income. Instead of increasing your wages, you might discover your employer offers outstanding bonuses, extra maternity leave, gym memberships, full insurance coverage for you and your spouse, and other alluring benefits.
These can compensate for the lower range you're offered, which can benefit you.
Staying informed of salary trends is key when figuring out how much you should be paid. With the right resources, you'll be able to negotiate a pay that best suits your needs.