We all have dreams growing up, and Leon Yew's was to be an architect. As a boy, he was deeply fascinated with building things and desired a career in architecture to transform ideas into reality. All of that changed when Leon was introduced to the concept of precision engineering at the age of 18, where he discovered a discipline that would allow him to not just draw up meaningful products, but also build them and witness their impact first-hand.
Wasting no time, Leon enrolled for a Diploma in Digital & Precision Engineering at Nanyang Polytechnic and lapped up everything he could learn about the field of study — from design and creation, to tool and component manufacturing. Upon graduation, Leon applied for a role at Makino, one of the world's largest machine tool manufacturers, and is today an application engineer with the global organisation.
On a day-to-day basis, Leon taps into his strong technical knowledge of Computer Numerical Control (CNC) machines and acts as a bridge between Makino's clients and the engineering team. To better understand customers' specific business needs, Leon often consults with customers on-site before advising them on how best to utilise Makino's existing technologies and solutions to reap the best results. All in all, he plays a key role in helping customers maintain and upgrade their manufacturing operations.
Explore roles in engineering available now on the MyCareersFuture job portal. Start applying today.
Gearing up and jetting off
Leon's first work trip, where he flew solo to China and worked alongside his Chinese and Japanese colleagues on a major project, ranks as his most memorable experience yet.
The team was tasked with producing a test cut for a potential customer — the final factor that would make or break the deal. Drawing on their collective expertise, Leon and his colleagues managed to deliver outstanding results and beat out three competitors to secure the business. Since then, Leon has travelled to several countries in the region for projects and training, including Japan, China, the Philippines and Indonesia.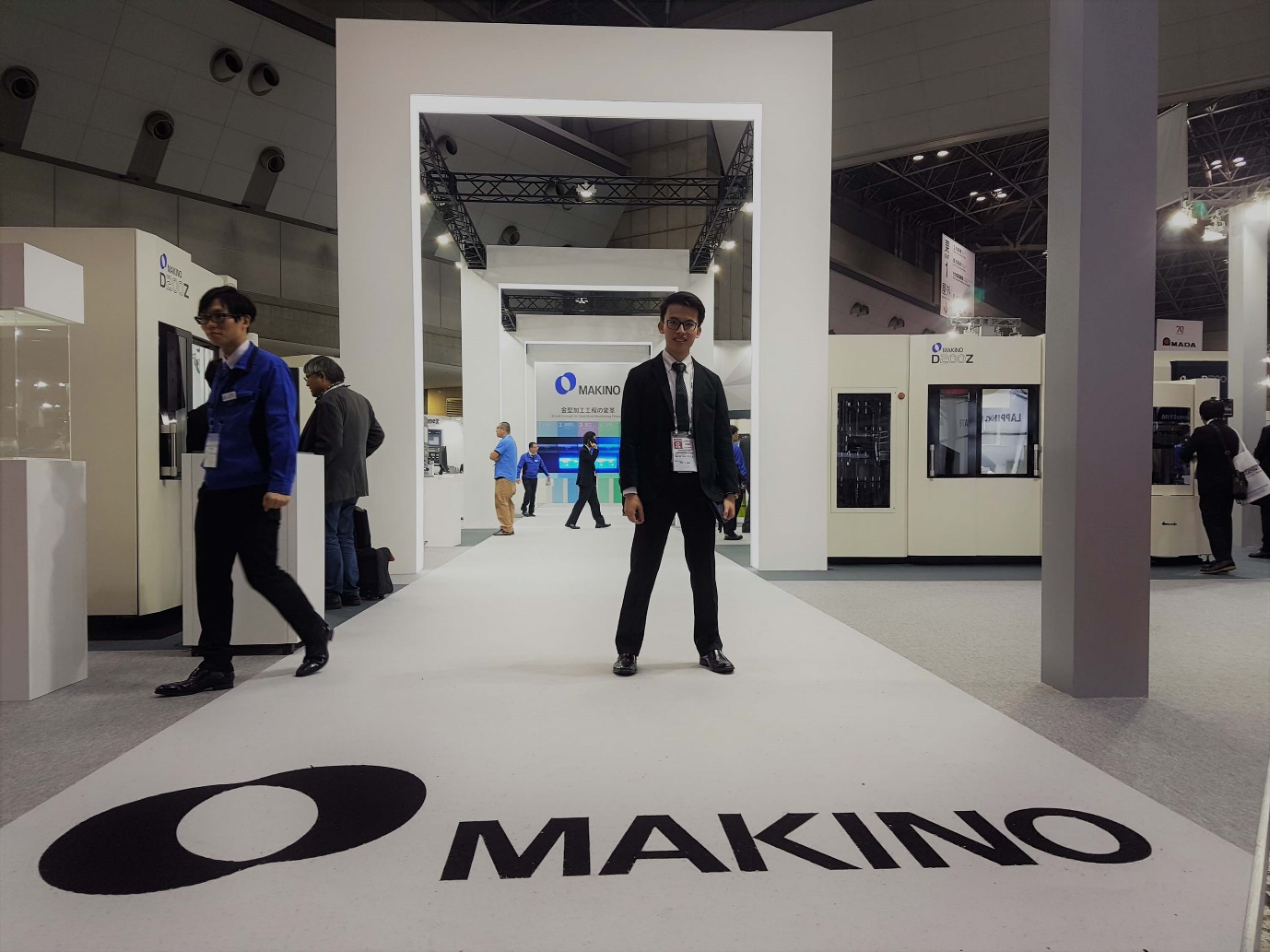 People-first culture
Looking back, Leon shares that these trips have not just been professional milestones for him, but have also equipped him with deeper skills in communication and collaboration. Plus, the frequent interactions with colleagues and clients in Singapore and abroad have been a huge confidence booster for him.
While he may not look like it, Leon always found speaking to clients nerve-wracking. Recalling his first encounters with customers, Leon shared that he often tripped over his words. But thanks to the guidance of his seniors, who exercised kind patience and willingness to address his questions and doubts, the days of shying away from client meetings are well behind him.
On what he likes best about the job, Leon shared that it is the company's supportive workplace culture that he cherishes the most. In the three years that Leon has been with Makino, he has had the opportunity to move between departments to expand and diversify his skillset. He also enjoys the movie nights and sports days that help employees cultivate a deep sense of camaraderie.
To aspiring engineers, he says "seize every opportunity, don't give up, and always keep your passion for engineering burning".