There are no half measures with 44-year-old Damien Tan, Chief Operating Officer (COO) at Benjamin Barker Group since 2013. What helped the COO decide to join Workforce Singapore's (WSG) Career Conversion Programme (CCP) for Retail Industry in 2020 was an abiding principle of investing in its staff as part of its business strategy. During the pandemic, Damien dived into the programme when the opportunity presented itself, knowing full well that there would be gains for the workforce at Benjamin Barker.  
In May 2020, the company signed up its staff for the CCP to redesign their Fashion Advisor role into a Fashion Ambassador one as part of the Group's ongoing transformation effort. What this programme encouraged was the empowerment of the workforce to deliver higher value and experiential experience for their customers to boost higher revenue. 7 Fashion Advisors were upskilled to Fashion Ambassadors, where they learnt new skills in areas such as visual merchandising, personalised styling and alteration services to increase customer satisfaction and up the brand loyalty. 
Have a job but want to level up? Achieve career excellence, develop your skills, and expand your knowledge with resources from Career GRIT. Check it out now!
"The programme with WSG helped us to recognise the importance of creating not only good but meaningful, impactful jobs for our personnel. As our brand ambassadors, the enhancement and changes from the project allowed them to add value to their roles, and we see an overall improvement in work efficiency, personal development and job satisfaction."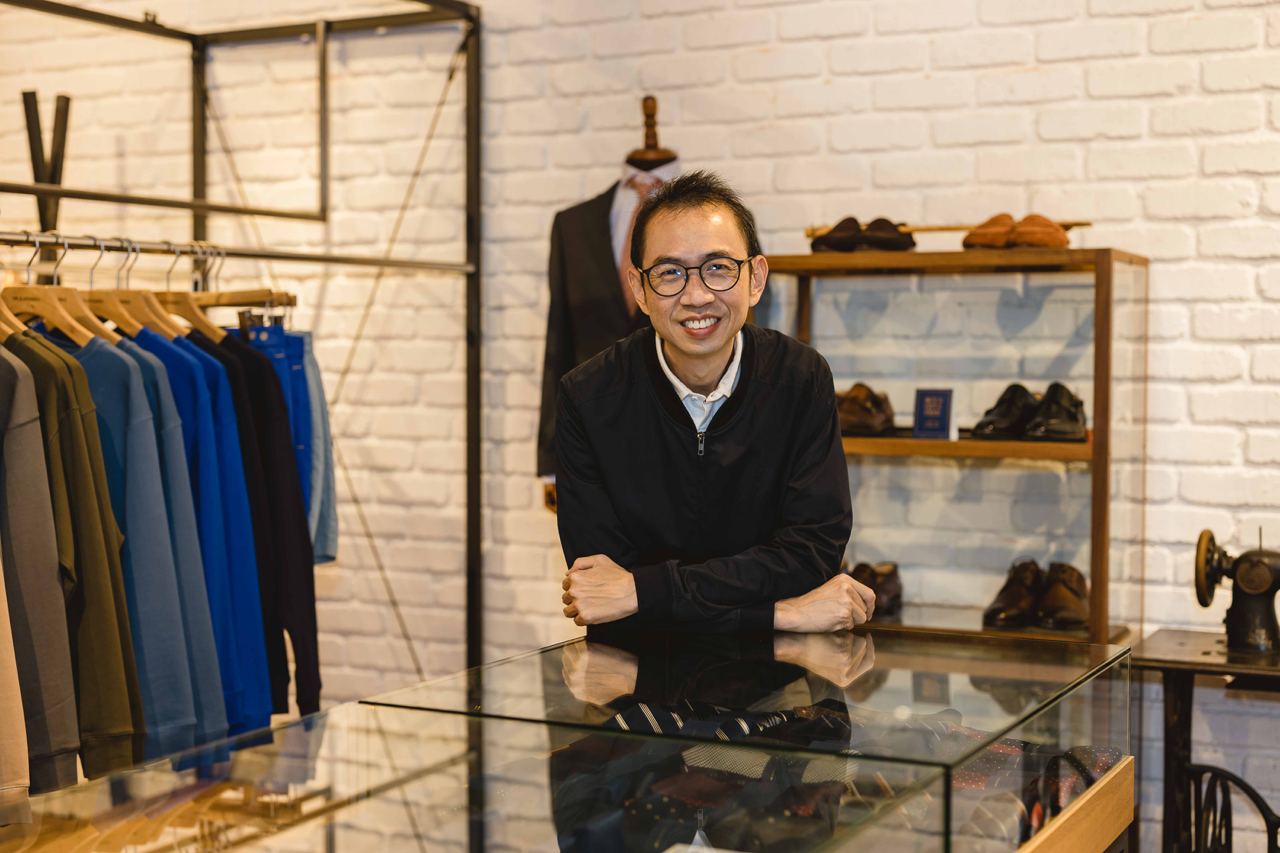 COVID-19 and changes to retail and F&B scene
Even though business has slowed since the onset of the pandemic, Benjamin Barker has been trying to pivot to more casual wear as they have seen a drop in demand for business wear as more companies encourage a work-from-home or hybrid solution for the safety of their staff. The company has also been supportive of staff looking for a second job to supplement their income during the circuit breaker period as they value their people and do not wish to retrench anyone. 
Damien emphasises time and again that 'empathy' is the single most important element in running a company. "We talk to them and bring them out to lunch 1-on-1. The last 3 years have really been about relationship building." 
As COO, Damien is very proud of the fact that all his managers hired since 2013, have remained with Benjamin Barker to this day. He acknowledges that there is a high churn in the retail sector and an attrition rate of about 30-40% for the service and shopfloor staff. He puts this down to the fact that there are about 600,000 to 700,000 Malaysian work permit holders who still cannot enter Singapore, leading to many vacant positions at that level. 
Despite employees leaving jobs either for a higher salary or other benefits, Damien continues to build and improve Benjamin Barker's corporate culture. "These couple of years, we have seen an extremely high turnover rate because simply put, the higher bidder wins." What Benjamin Barker has embarked on is to provide greater intangible benefits to stem that attrition rate. But it is a difficult game to play.
Attend walk-in interviews, virtual career fairs, workshops and more! Explore Career GRIT and find events and other resources best suited to your career journey. Check it out now.
In addition to the retail scene, the company started The Assembly Ground, a café that accompanies The Assembly store. It opened in 2014, 6 months after Damien joined the company. "The intent behind having the retail and F&B experience side by side was to provide the customer a holistic experience. I got this idea from my frequent travels to Japan for leisure. The Japanese are at the forefront of retail and F&B, and there's so much we can learn from them." 
For Damien, The Assembly Ground was a chance to showcase and grow the brand. It was a sharp learning curve for both the CEO and COO when the cafe first started. Nevertheless, it is a venture they will continue to work on, as the future of retail may well be about providing the holistic experience of buying that suit followed by lunch or simply a cuppa. 
Tale of two friends moving forward in tandem
Benjamin Barker's story is about Chief Executive Nelson Yap, changing his late father's suit tailoring business, and the friend from his alma mater the University of Melbourne, Damien, joining him to set the company on its growth path. They now have 12 retail and two F&B stores in Singapore, as well as store presence in Australia, Cambodia, Malaysia and soon, Vietnam. Together they have put their stamp on the menswear retail and F&B scene by providing a complete experience to customers of menswear fashion coupled with food and drinks.   
The expansion plans were possible because the two friends made it work operationally and strategically. Along the way, there have been hiccups for the sectors that have been hardest hit by the pandemic. During the circuit breaker period in Singapore, the company saw a 70% drop in their revenue. The company used to have a revenue of $12-14 million. Post circuit breaker the revenue stabilised to about a 40% drop, with the end of 2021 seeing a dip of about 20-25%.  The revenue to date is in the range of $6-7 million. 
Like what you're reading? Join us on Telegram to get real-time updates on job vacancies, upcoming career events, career-related tips and more!
Despite the challenges, Damien sees some 'wins' they have had. "The wins that I have achieved during this period is we did not let go of anybody. There was no retrenchment. Though we implemented a 20% pay cut across the board for three months from July to September 2020, all salaries were reinstated in October 2020." 
Benjamin Barker Group hopes for 2022 to be a better year with aspirations to meet the pre-COVID levels. Still, there is a caveat even as there is hope, mainly because 20-25% of their customers are tourists and business travellers. As Damien says, "We are just taking 1 day at a time and just taking everything in our stride. We are hoping for the best and also preparing for the worst."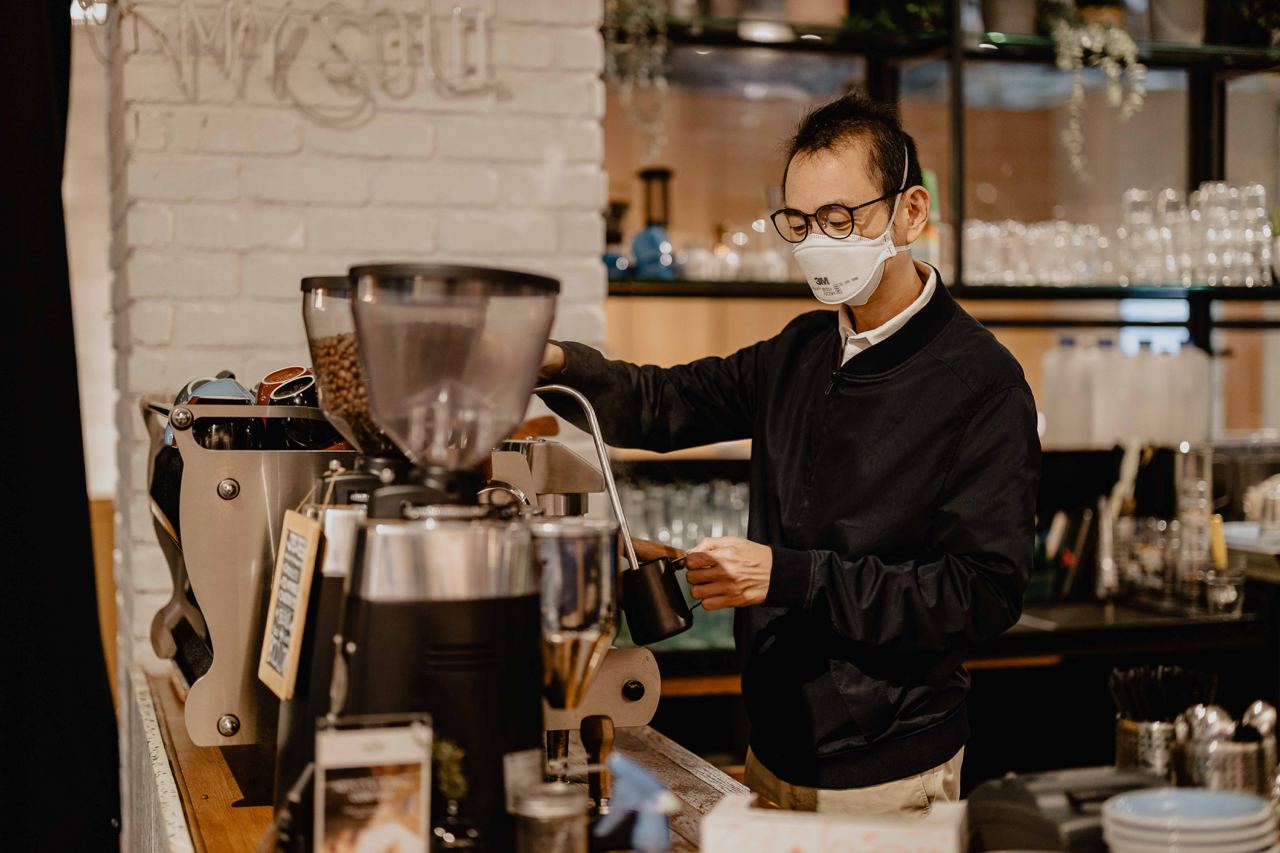 ---
Factbox
WSG's Career Conversion Programme (CCP) for Retail Industry aims to help companies in the retail industry train and upskill workers to take on redesigned and enhanced job roles as companies undergo business transformation. Through the programme, the Singapore Institute of Retail Studies (SIRS) works with participating companies to customise their training plans, which comprises a mix of classroom and on-the-job training (OJT) or 100% OJT, depending on the company's needs.

The CCP for Retail Industry is part of the holistic support provided to retail companies undergoing business transformation and job redesign. The programme encourages and enables employers to review, optimise and value-add to existing jobs to create higher quality jobs and a heightened sense of job satisfaction amongst the employees. Moving forward, companies who are keen to explore Job Redesign can consider leveraging PSG-JR for consultancy support.