These days, applying for jobs takes a lot more than just having a professional resume and ticking all the boxes in the job description.
When job hunting, being aware of what employers look out for in candidates could give you a better idea of how you ought to market yourself in your resume, cover letter and during the job application process.
Moreover, being up to speed about what recruiters look out for could help you align yourself to their standards and nail your interview.
Part 1 of our series on interviews focuses on the traits that employers keep in mind when interviewing jobseekers.
Our team has interviewed three Singapore employers in human resources (HR). We have consulted these recruiters about what their companies find valuable in candidates.
Stephanie Nash, Chief People Officer of RedMart, Michael Gomez, Head of Career Office, ESSEC Business School and Giselle Ng, Manager, Business and Strategy, Straits Dental Group — share what they look out for when hiring fresh graduates as well as more experienced job candidates.

They also gave our team some insight into how candidates enhance their competitiveness during the vocal and written job application process.
Whether you are a fresh graduate or a seasoned veteran with numerous years of experience, this article will be helpful in providing you with some insight into what recruiters could be looking out for!
In your experience, what are the key qualities an HR team looks for when conducting interviews?
Stephanie Nash (SN), Chief People Officer, RedMart
Firstly, we make sure the candidates we are talking to have the functional and technical skills required for the position they are applying for.
This ensures that we sieve out people with the relevant skills that would be helpful to our company. We also prioritise how they fit into our company's culture.
Most of the time, our recruiters will assess a candidate's suitability based on whether he would be able to adjust to our family-like company culture.
We believe in unity, there is strength – hence, it is highly important for the recruiters to recommend candidates who will be able to connect with other members on the team effectively on a professional level.
Struggling to find suitable candidates for your job posting? The Suggested Talents feature on MyCareersFuture will find you a list of talents that you can consider and invite to apply for that role. Navigate to your job post on MyCareersFuture to try it out now.
Also, at RedMart, we have a clearly articulated culture code, which includes placing value on those who demonstrate a commitment to the customer.
"Our recruiters will pay more heed and attention to candidates who are able to carry themselves professionally and are willing to go the distance for their customers.
When headhunting, our recruiters also value tenacity and a never-give-up spirit. Our team has a "Never Say Die" attitude – thus, it is imperative for candidates to possess the same undying and unwavering spirit in times of hardship.
Of course, each person has different attributes and experience so when we interview it's on a role-by-role basis and the hiring managers will prioritise about five to six attributes they look out for in that role.
For example, if we are recruiting for a software engineer, the ability to problem-solve is a critical attribute but if we are looking for a driver, this attribute may be less critical.
The skills and attributes we pay heed to vary from position to position. Ultimately, the team would be willing to hire a candidate with the relevant experience who is keen to learn and possess traits that assimilate to our company culture.
We also value tenacity and a never-give-up spirit.
Of course, each person has different attributes and experience so when we interview it's on a role-by-role basis and the hiring managers will prioritise about five to six attributes they look out for in that role.
For example, if we are recruiting for a software engineer, the ability to problem-solve is a critical attribute but if we are looking for a driver, this attribute may be less critical.
Michael Gomez (MG), Head of Career Office, ESSEC Business School
At ESSEC Business School, we prioritise soft skills over everything else. Whatever the age of the job candidate, we look for empathy and strong interpersonal skills — the ability to understand people in different stages of life, because our students comprise both younger and more mature people.
We make sure that our candidate possesses the ability to empathise. It is also highly important for the candidate to be a people's person – he has to enjoy interacting with people on a daily basis and working in a team.
Since our department also looks at organising events for our students, potential candidates also have to be good communicators.
Candidates who apply to our corporation also have to have good time management skills and possesses a keen eye for detail to ensure that all events and programmes run smoothly.
Like what you're reading? Join us on Telegram to get real-time updates on job vacancies, upcoming career events, career-related tips and more!
Giselle Ng (GN), Manager, Business and Strategy, Straits Dental Group:
A good working attitude is important. We need our candidates to possess a willingness to learn and the ability to adapt and adjust to constructive criticism.
For SDG, this especially means showing us at the interview stage that you have enthusiasm and versatility especially since in an environment like ours, technology is evolving all the time.
Candidates should be aware of growing developments and trends in the relevant industries.
In addition, the ability to put people at ease is crucial for us so interviewees who can interact well and have an approachable disposition will stand out.
This is of high significance for our company as we have to interact with customers, patients and suppliers on a regular basis.
The candidates have to know the basics of customer service management in order to serve our patients well.
One of our recent interns possessed all these qualities we look out for — he was able to relate very well to our patients, was willing to learn, quick to adapt to different situations, worked well in a team and was even able to make suggestions on processes.
In fact, the intern was also a joy to be around! He was friendly, inquisitive and also humble. He always asked relevant questions about how he could improve and always went the extra mile for the company and our patients.
Unfortunately, he had to return to university to finish his degree. On the other hand, we definitely hope he will be able to join our team when he graduates!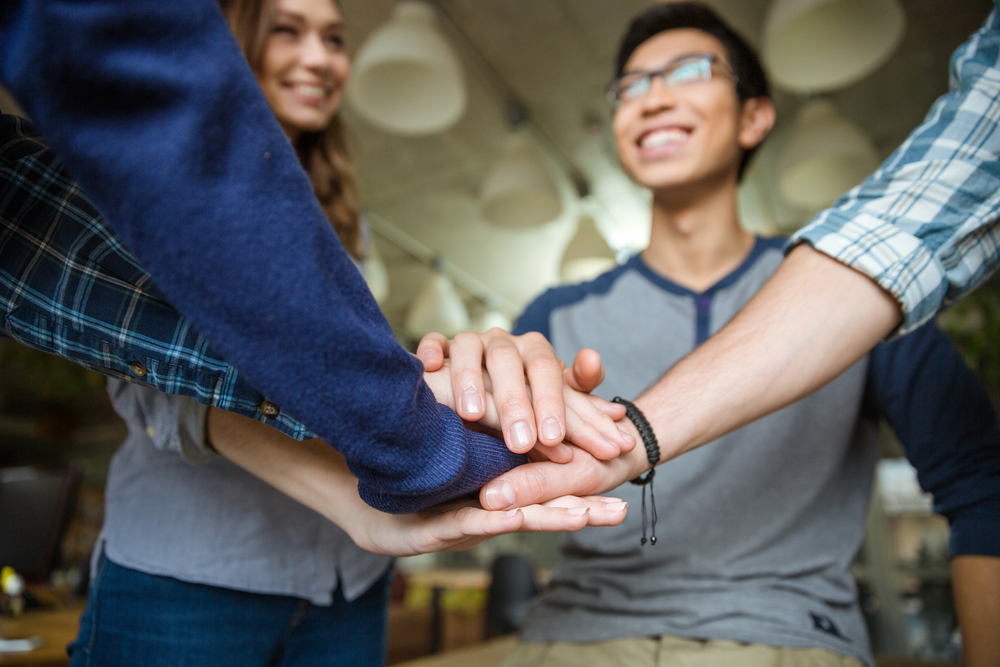 When hiring fresh graduates, what do you look out for?
Michael: In general, I am looking for candidates who can value-add to our organisation. Of course, when it comes to fresh graduates, they don't really have work experience.
Thus, our recruiters will assess their applications based on their academic achievements, leadership history and involvement in extracurricular activities are still.
Here I will look at their resume to understand why they specialised in the subjects they chose and their motivation.
I will also ask them where they see themselves in the near and distant future and whether or not they will be able to commit themselves to the long-term goals and vision of the company. In addition, I will also observe their attitude and their willingness to learn.
One of the main things that help here is looking at what they have done outside their studies. In fact, to me, this matters more than their grades — I want to know what they did during their internship, whether they were in a club or society at school and what they did there.
If they played sports, it normally shows that they are good at working in a team environment. Also, it would be helpful to know whether they were involved in any leadership positions and whether they were able to balance their after-school activities with their studies.
Such things give me a better idea of what they have managed or if they have been exposed to certain industries, roles or functions. Involvement in leadership roles is also a huge selling point for fresh graduates who have not had relevant work experience.
Stephanie: Redmart has a graduate programme, the RadGrad Programme that is right now on our third cohort of RadGrads. This programme teaches participants about the basics of e-commerce and how Redmart functions as a company.
It also provides opportunities for hands-on learning and gives students ample exposure to the day-to-day life of working at Redmart. As a company, our focus is 100% on identifying and developing Singaporeans and recruiting for different disciplines.
We encourage our participants to innovate and use their own creativity when it comes to problem-solving and business management at our company. Through thorough observation, we are able to single out potentials who can bring the company to higher heights.
When it comes to fresh graduates, we look at their attitude and aptitude — their natural ability to do something and their potential to grow. They must show passion, be results-oriented and show that they have a commitment both to the company and to our customers.
In addition, all fresh graduates who embark on our programme have to be proactive, dynamic and willing to learn. They have to be dedicated and loyal to meeting the long-term goals of the company. More importantly, they have to be inspired and motivated to work on a daily basis.
The HR management at Redmart has a unique way of recruiting fresh graduates. How we approach the interview and selection process is also different compared to when we hire a more experienced candidate.
With graduates, since they are graduating at similar times of the year, we run a more assessment centre-type approach because we have a certain number of roles that are available and normally a high volume of candidates.
We give them numerous opportunities to showcase their abilities and competencies. It will start with group-level overviews, introductions and then move into individually-based interviews followed by a team-based project.
Our recruiters will observe their leadership skills, ability to work in a team as well as degree of dedication to the company.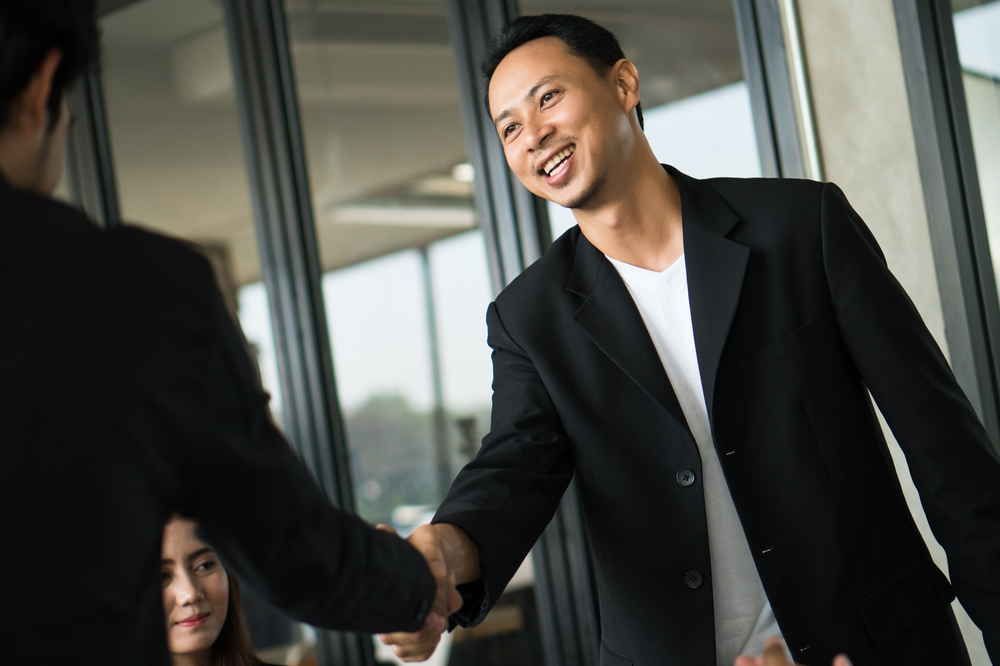 What about when hiring and interviewing more mature candidates?
Michael: In our case, many mature candidates tend to have strong technical skills. I have higher expectations for mature candidates — they should be able to conduct themselves in a professional manner.
Whether the candidate is looking for a mid-career switch or possesses relevant work experience, one of the key things I look for when interviewing them for positions is their transferable skills.
Such interviewees need to be able to sell this to me. They also need to be able to describe how their past work experience would be able to aid them in a career at my company.
However, I sometimes find that being in a certain industry or position for a long time creates "tunnel vision". For example, some of them may have been an engineer for the last 10 years and know all the technical jargon but are unable to state their transferable skills.
This could be problematic if the candidate is not adaptable or willing to learn new concepts and systems. As an engineer, they must have worked on multiple projects with different team players or even worked with vendors or different stakeholders so they understand different cultures, can manage expectations as well as identify markets — these skills should be expressed at the interview stage, but very few tend to do this.
An ideal candidate should also be proactive.
He should take the initiative to ask and learn about our company and describe how his past experience would be relevant in contributing to the growth of the company.
As candidates with more experience than fresh graduates, they should not expect any hand-holding or spoon-feeding.
Stephanie: For more experienced candidates, we have an interview process that looks for technical or soft skills such as their communication abilities.
If the candidate has a track record in the e-commerce industry, that's great, but we understand that this industry is relatively new.
In such cases, we look at the candidate's other strengths; for example, many of our more mature candidates have a strong supply chain or retail background which is also valuable to us.
Giselle: A willingness to learn is important — a senior staff of ours, Cindy, came from a background of cashiering and stocktaking at a bakery supply show.
A quick learner, she went through the out-training process and excelled. She now manages our clinic operations and the training of new hires, and we are currently grooming her to take on the role of a human resource.
Prepare early
When it comes to making preparations for job hunting, putting your best foot forward is always ideal. By being more aware of what recruiters look out for, you could enhance your competitiveness and also align your merits and attributes to the missions of the company.
Finally, always make sure that you are open-minded, willing to learn and proactive — these traits always resonate well with recruiters!  
Not getting enough job applicants?
Act now by inviting candidates to apply for your job post! Here's how to use "Suggested Talents" on MyCareersFuture:
Log in to MyCareersFuture with your Singpass
Navigate to your existing job post, and click on 'Suggested Talents' (next to 'Applicants')
Browse the list of talents, shortlist the best ones, then invite them to apply for that job by clicking on 'invite to apply'
That's it! Try it for yourself now at MyCareersFuture.