You have submitted hundreds of resumes and tweaked your cover letter several times, yet you still find yourself waiting for a call back from an employer. If this is your current situation, you're not alone.
According to recruitment and HR service provider, Randstad, a normal job search process takes about two to six months, depending on the role and seniority. This is a long time to deal with insecurity and uncertainty.
Not all jobs portals are made equal
Today, most jobseekers search and apply for jobs through online job portals. Despite the technological convenience, most jobs portals leave jobseekers with the time-consuming process of having to go through job descriptions and figuring out if the job is the right match for them. 
Thankfully, an advanced portal like MyCareersFuture has got that covered with a feature that recommends jobs to you based on your skillset.
Look through 80,000 job postings on MyCareersFuture and let our jobs recommender narrow down the best jobs for you! Try it out now.
Tips to ace your job application with MyCareersFuture
What are skill pills and how does it work?
Each skill pill is a definition of the skill sets you inherently possess and adding more skill pills would help complement your existing resume and increase your chances of finding a job.
1. Jobs relevancy
By keeping your resume and skill pills up to date, MyCareersFuture will recommend more relevant jobs based on your profile and saves you precious job search time. With 109,000 skill pills to select from you can customise your profile accordingly.
2. Stand out from other job candidates
"The more (relevant) skill pills you have, the higher your chance of success". By customising your resume and adding skill pills relevant to the job description, you stand a higher chance of getting shortlisted by an employer. 
3. More employment opportunities
By adding more skill pills and switching on your job-seeking profile, you will be exposed to more employers in need of your skill sets.

Customised job recommendations based on your profile
Based on your skills, the MCF jobs recommender will help you find more relevant and suitable jobs to apply for, by recommending up to six different categories of jobs:
Based on your skills

Many have applied for

Recently posted jobs

Others like you also applied for

Others like you also viewed

Based on your recent searches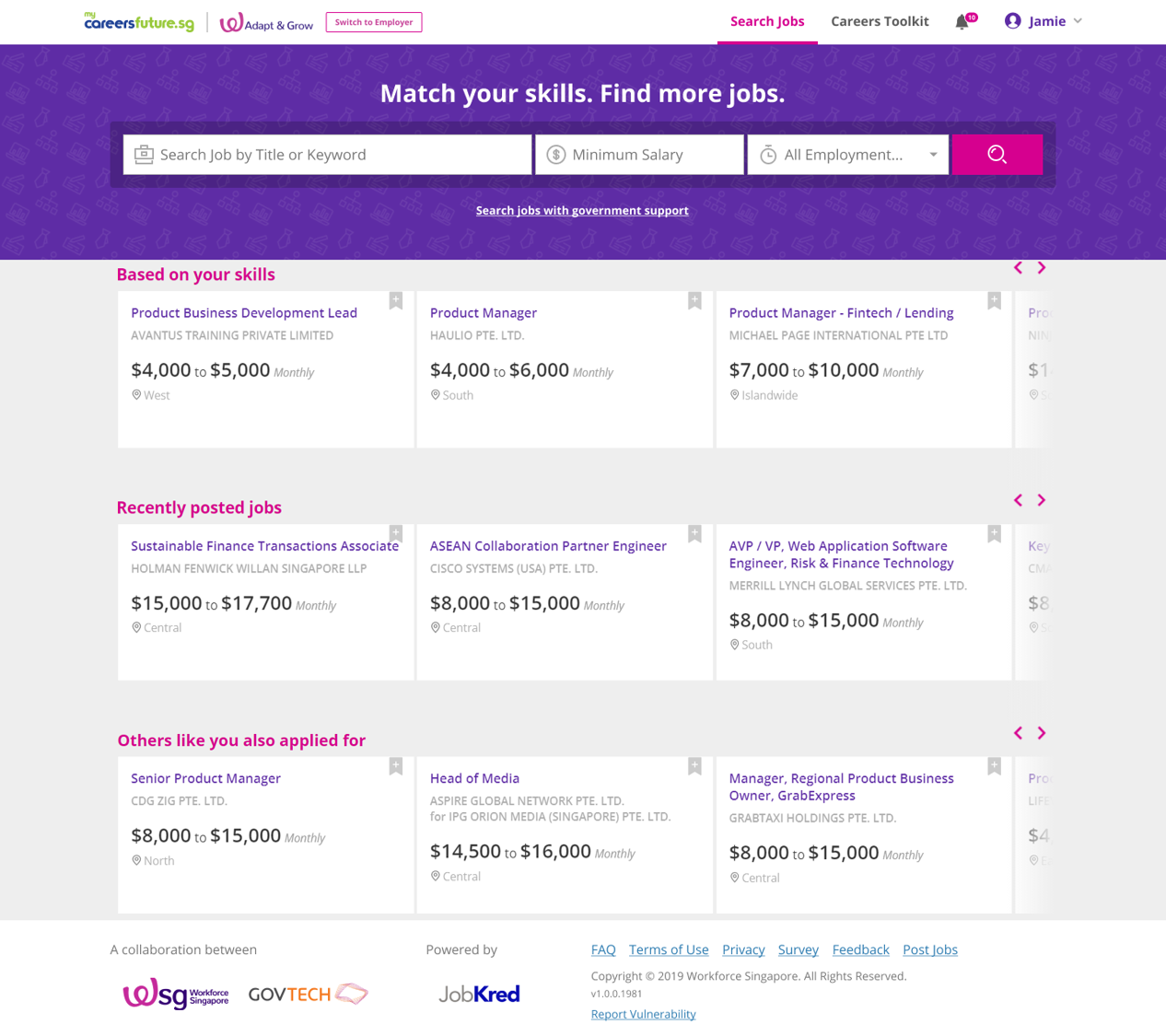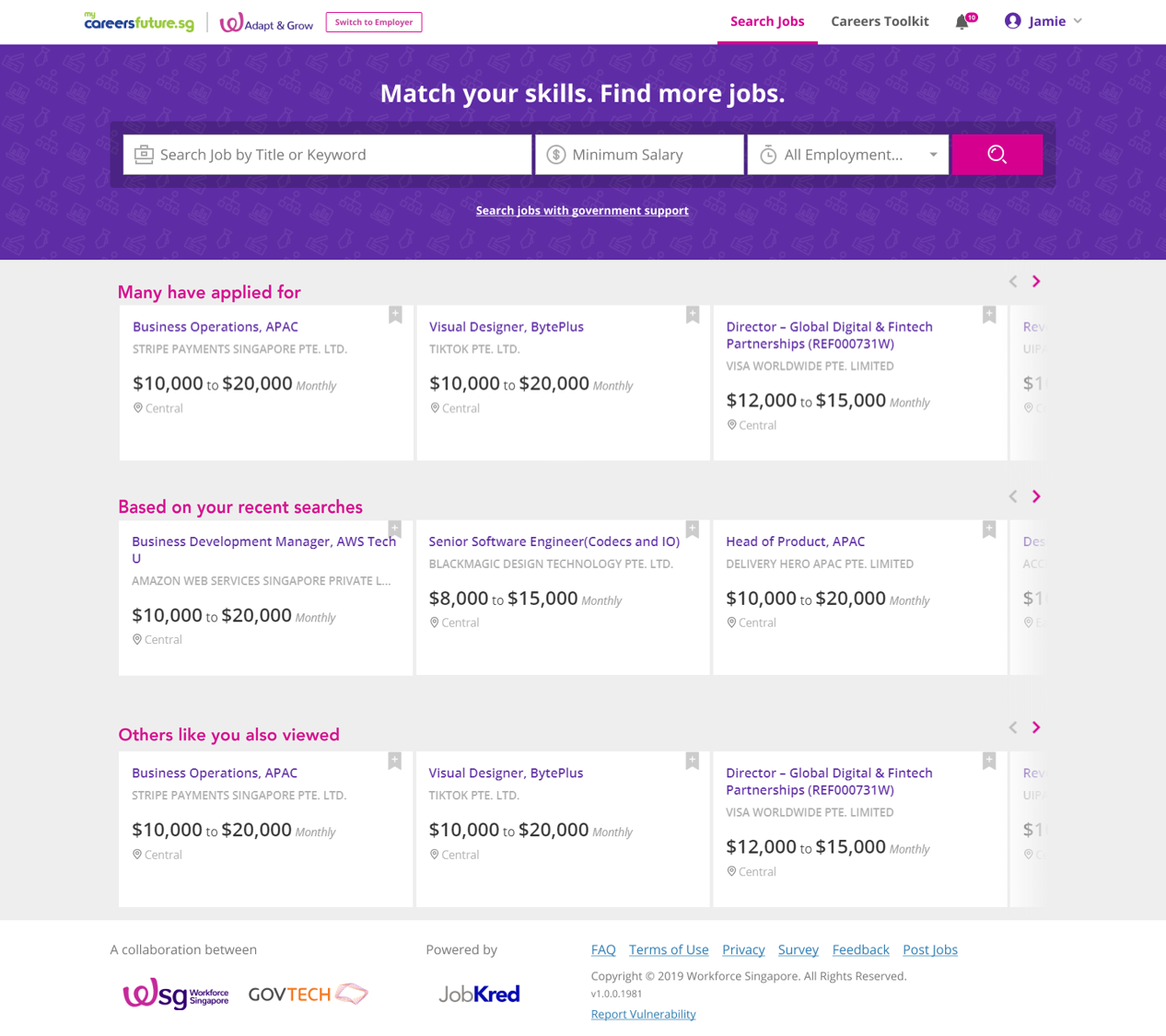 These recommendations are customised to your profile, so the more skills you add, the better the results will be! So if you're looking for a jobs portal that offers a wider range of jobs for you to apply for, give MyCareersFuture a shot!