When employee recognition is at the heart of work culture, showing appreciation to fellow employees comes naturally.
And it should!
Receiving recognition is the biggest driver at work, according to a recent survey by O.C. Tanner, a tech company that specialises in software to improve workplace culture. In another study by Survey Monkey, 63% of employees are less likely to leave their jobs if they are appreciated enough.
One of the ways to show appreciation to employees is through recognition letters and thank you emails.
A message that praises an employee's good work tells them how much they are valued in the company.
Here are some basic rules when preparing one.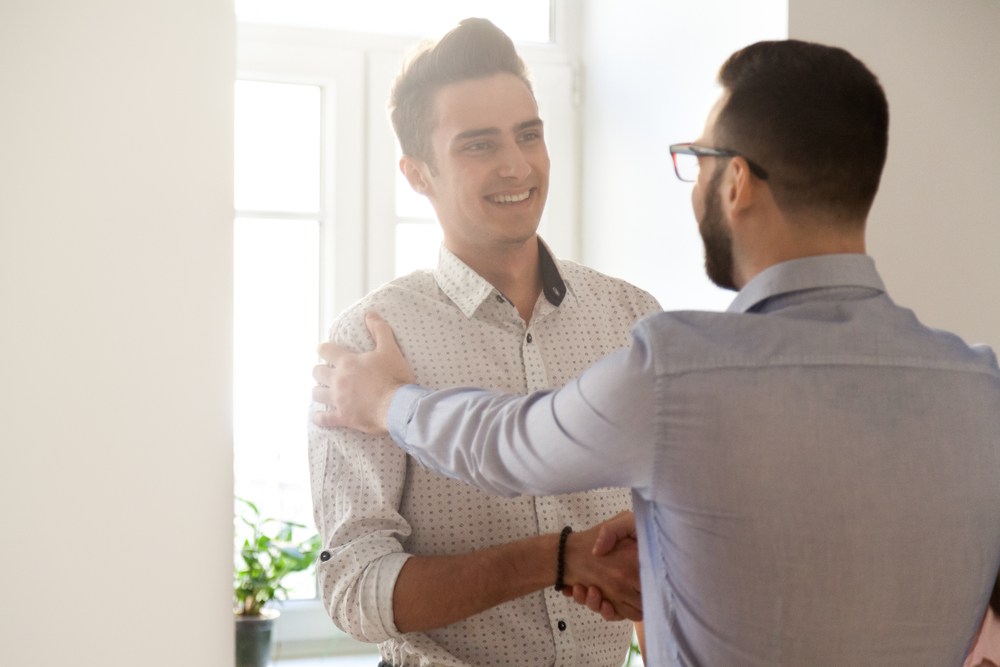 How to write a good recognition letter/thank you email for an employee?
1. Do be specific
When penning a thank you note, identify the specific work that deserves recognition. This could be strong leadership skills displayed during a particular challenge or a pitch that blew a client away.
This lets your employee understand what exactly was worthy of recognition. They'll feel proud of their accomplishment and believe in their capabilities further.
Take the liner below for an idea:
"I want to thank you for the way you led the team during the crisis earlier this week. With your support, your fellow colleagues were able to work together and immediately resolve the issues we were facing."
Contrast this with a generic liner: "Great job for your work during the crisis" — this does not provide the employee any sense of achievement for the work that was actually done.
Our virtual seminars can teach you effective job search strategies, enhance your personal brand, and more. Explore Career GRIT to learn more!
2. Do share the impact
Let them know that they made a difference. You could, for instance, link their efforts to the company values, or be very clear on the result of their actions in a particular scenario.
Imagine how pleased your employee would be when they read this in a thank you email:
"Your feedback on the analysis reports prevented the company from losing $500k — this would have been a massive hole in our finances if not for your impeccable judgment and eye for detail."
3. Do ensure recognition is timely
Show your appreciation as soon as the work is done. If you drop a note more than a month later, the recognition may come across as an afterthought. You don't want your employee feeling forgotten.
Ideally, send the recognition letter within the week.
It's easy to overlook these when you have a busy schedule. A tip: make notes of the team's performance and review them at the end of each week.
4. Do adopt a genuine tone of voice
When recognition isn't a priority to a company, O.C. Tanner noted that employees are 68% more likely to find an appreciation note an "empty gesture".
Therefore, it is important to show employees that your appreciation is genuine and consistent. Be truthful about how you feel, even if it's a short thank you email to recognise the effort put in to finish a report over the weekend.
5. Do end with a Thank You
Expressing what you feel about a job well done is one. Thanking them for it is another.
A simple "Thank you for your hard work" in writing shows sincerity.
Receive hiring tips directly in your mailbox by signing up for our e-newsletters today.
What to avoid in a recognition letter/thank you email
1. Don't use 'Dear employee' in salutation
A genuine thank you email or recognition letter is personalised. Start the letter by addressing the employee's name accurately!
2. Don't write too much
The best recognition notes are those that are succinct. You don't have to go to lengths about the impact the employee made. You want to avoid flattery and over-exaggeration, which may otherwise come across as insincere or agenda-driven. Covering the details in a paragraph or two will suffice.
3. Don't add areas for improvements
The appreciation email is to thank your employee for a job well done. It is not a space to highlight improvements. Adding them would shift the purpose away from the recognition intended, making the employee feel they did not do the job well enough.
Leave those for the performance appraisal. Focus on the recognition only!
4. Don't include expectations for the future
Stay away from expectations of their future performance. Otherwise, this would put unnecessary stress on the employee, who may feel that what they did will no longer be enough.
Instead, you could simply say that you look forward to seeing them shine throughout their time with the company.
A sample recognition letter/thank you email
For an idea of how you can craft a thank you email or recognition letter, here's a sample for reference:
Dear Michelle [employee name],
I wanted to share with you how amazed I was when you presented the recent findings at the general meeting earlier this week. You showed great detail in your analysis, something I've never come across in my career. [Mention the specific action you are showing appreciation for]
The CEO was equally pleased with what you prepared, and we are now using your report as a template for data analysis company-wide. Your work has already allowed a couple of managers to produce focused reports, and more will follow suit!  [Mention the impact the work had on the company/other employees]
Thank you for helping us improve our internal processes, Michelle. Lovely work! [Reiterate your thanks]
Sincerely,
Zoey