Remember the last time your manager told you did a good job? The metaphorical pat on the back probably didn't just make you feel good about yourself, it made you feel good about your job and the company too. Letting employees know they are appreciated and valued can be a way to increase their motivation and make them less likely to leave.
Read Also: 3 SME Employee Perks That Won't Negatively Affect Your Bottom Line
So what are some tried-and-true ways that companies can show that they value their workforce's hard work and contribution? Gan Guoyi, Hospitality Director of the Jigger and Pony family of bars and restaurants, talks about ways that companies can say "thank you" to their employees. 
Ensure Good Work-Life Balance
A number of variations on the phrase "work-life balance" have sprung up over the years in Singapore, including "work-life harmony" and "work-life integration". In a world where our enhanced connectivity increasingly blurs the boundaries between work and personal life, the message remains unchanged: overtime is not ideal. An overworked staff tends to be an unhappy one, who is less likely to be productive and more eager to leave. The employer has a significant hand in ensuring that employees are not putting in unnecessary overtime, which gets in the way of good work-life balance. 
Like what you're reading? Click here to receive more employer-centric content in your mailbox!
The key thing you can do as an employer? Check in often with staff, advises Ms Gan. Frequently re-evaluating operation processes and reviewing which employee has yet to use their paid leave on a biannual basis are some of the ways management at Jigger and Pony ensure their employees are not overwhelmed and are getting adequate rest. 
It can also be useful to have strategies in place to ensure that employees don't become overworked. A common example is an employer switching off the office lights when it starts getting late and making sure workers leave on time. Jigger and Pony does this by chartering night transport for its staff. "That way they have a deadline for when they need to leave and don't overstay at work," explains Ms Gan.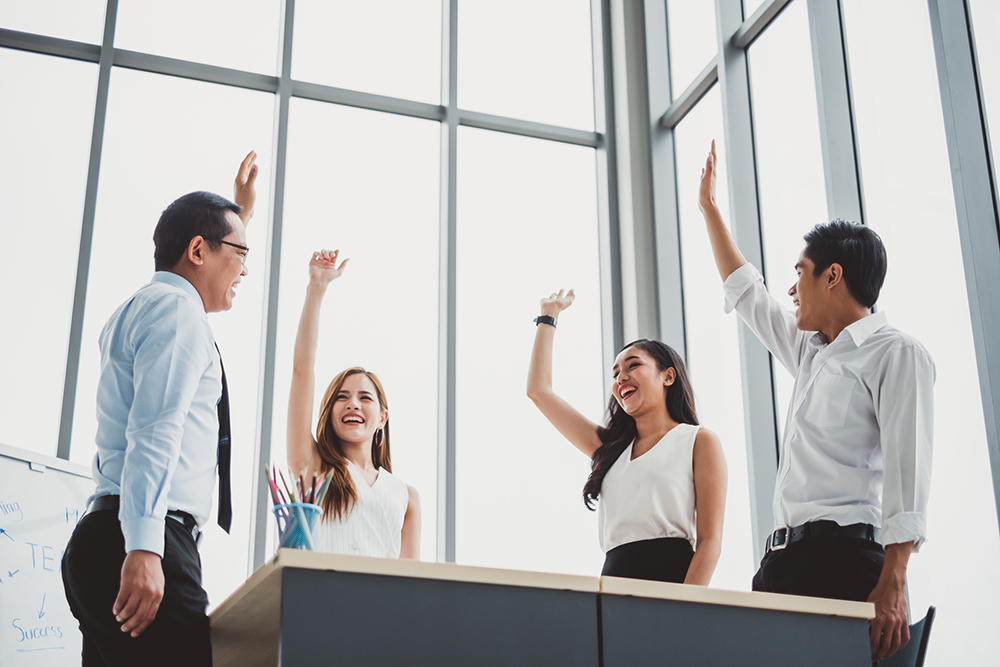 Recognise their Hard Work
Acknowledging the work of an employee provides genuine validation for their efforts. Simply offering a word of thanks to your staff at the end of the day can give morale a significant boost. A larger gesture of appreciation can come in the form of staff awards, where employees are recognised and rewarded for their contributions. Jigger and Pony adds a twist to this by getting employees to nominate each other and provide justification for why their colleague deserves to win. "This serves as personalised feedback for the nominee as well," says Ms Gan. 
While revenue targets are important, Ms Gan emphasises it is important to consider employees' efforts against intangible measures too. When it comes to performance reviews, taking into account how well your staff exemplify your company's values can help you recognise and validate work-related efforts that may not yield immediate, monetary results.
Help them Grow
Investing in improving the knowledge and skills of workers lets them grow and can help keep them motivated. One way is to offer educational training that allow staff to learn new industry-related knowledge. "We recently partnered with our wine supplier to sponsor our staff to attend a wine course at the Wine and Spirit Education Trust," shares Ms Gan. As management, showing a willingness to help improve the skills of your staff demonstrates your concern for their career growth. If you're worried about stretching your expenses, offer limited slots. This incentivises those who are truly keen to learn to come forward, Ms Gan explains.
Read Also: Hiring for the Right Attitude Rather Than What's in the Resume