The Covid-19 pandemic raised awareness of Singapore's pharmaceutical and biotech sectors, driven by an interest in their relatively less-explored industries linked to vaccine production and health in general.
Singapore's push into the biomedical sciences began almost 30 years ago to build the necessary research and manufacturing infrastructure and to attract and nurture biomedical talents to work for the private sector.
In fact, according to a report in the Business Times, a dedicated fund set up by the Singapore Economic Development Board (EDB) in early 2000 was key in boosting domestic capabilities by investing in over 50 local and overseas companies between 2001 and 2008.
Attend walk-in interviews, virtual career fairs, workshops and more! Explore Career GRIT and find events and other resources best suited to your career journey. Check it out now.
Singapore's biomedical sector is a hot ticket for jobs
These early investments contributed to the transformation of the biomedical sector into one of Singapore's key economic pillars today.
They have also led to a rush of other biotech and pharmaceutical companies, such as GSK, BioNTech, and Sanofi, to establish manufacturing bases in Singapore.
Chinese firm WuXi Bio is also spending $1.4bn in the next decade to build research and development, large-scale drug substance, and drug product manufacturing locally as well.
Their new site is anticipated to employ 1,500 research development and manufacturing staff when complete and has been supported by Singapore's Economic Development Board (EDB).
Dr Beh Swan Gin, Chairman of EDB, said in a press release: "(Such) investments will establish Singapore as a significant node in the company's global research, development and manufacturing network.
"(They are) testament to Singapore's position as a global biopharmaceutical hub and will strengthen our attractiveness to biotech innovators and start-ups."
In addition, New Jersey-based Merck opened a new secondary packaging facility for vaccines and biologics in 2022, and recently broke ground on a new plant that will produce inhalers that are set for completion in 2026.
Both factories are in Tuas, and part of an outlay of up to $500m, bringing their total investment over nearly three decades in Singapore to $2bn. Their latest investment will also add more than 100 jobs, which takes their employee force locally to more than 1,800, according to recent market reports.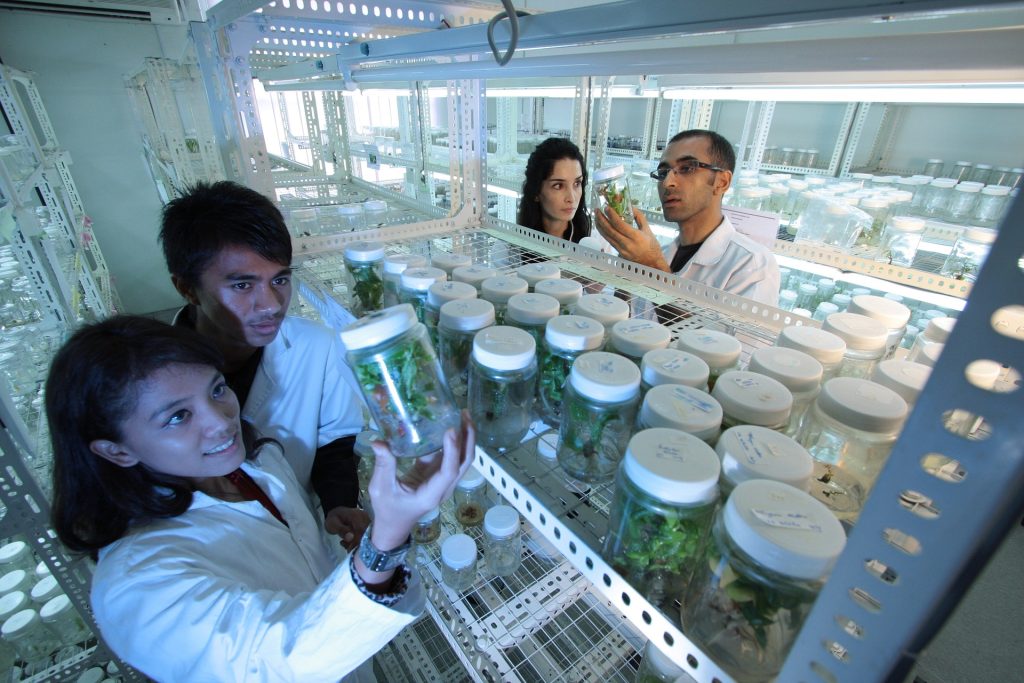 Talent shortage is actually a challenge
Ultimately, the sector will need talent at three levels of seniority- junior, manager, and C-suite/board. However, according to new research by SGInnovate, talent shortages continue to pose challenges for companies in the sector.
A report entitled Bridging the Talent Gaps in Singapore's Biotech Sector, commissioned by ecosystem builder and investor SGInnovate, and conducted by global strategy firm LEK Consulting revealed that shortage of key talent across the various functions and experience levels in the biotech sector, that will grow by about 30% by 2023. It also highlighted these key roles urgently needing talent below:
Research & development
Production
Regulatory affairs
Business management
Looking to join the biomedical or pharmaceutical sector? Use these career tips to help increase your chances of landing your next job role on MyCareersFuture.
Thinking of joining the biomedical or pharmaceutical sector?
In fact, as early as 2020, career conversion programmes (CCPs) were launched to help mid-career professionals, managers, executives and technicians (PMETs) join the sector.
The programme aims to equip trainees with skills to take on new roles in the field of biopharmaceutical manufacturing, such as biotechnologists and production engineers.
They will undergo full-time training, which comprises three months of classroom training at either Singapore Polytechnic or Temasek Polytechnic, and 15 months of structured on-the-job training attachment with host companies.
Depending on the availability of job vacancies and their work performance, trainees may be offered full-time positions at the end of the programme.
EDB's senior vice-president of healthcare Goh Wan Yee said the scope of the CCP will "equip Singaporeans with the skills required to capture opportunities in new areas such as small molecule pharmaceuticals while augmenting the existing talent pool."
Ms Julia Ng, Assistant Chief Executive at Workforce Singapore (WSG), added that: "jobseekers should cast their nets wider, embrace reskilling and (look) beyond the familiar to grasp hold of these opportunities".
"Together with EDB and our industry partners, we will help them cut through the uncertainties in the new normal by spotlighting sectors with growth potential and accelerating their advancement into these jobs."
Interested to learn more about Singapore's pharmaceutical and biotech sector? Read more below!

Salary Guide Singapore 2023: Biomedical Industry
What's it Like Working in the Biopharmaceutical Manufacturing Industry?
Top 3 Reasons Why You Should Take Up a Lab Technician Job
What's it Like to Work as a Chemical Engineer?