The COVID-19 pandemic proved how reliant we are on the logistics industry. With much-needed goods experiencing unprecedented challenges getting from A to B, businesses big and small relied heavily on the logistics sector to maintain sales and customer relationships.
However, the sector rose above these hardships to ensure that everyday people could access essential items. If you're looking to get involved in this crucial space, there's no shortage of positions that could benefit from your expertise.
You'll need a range of skills to find your ideal path and achieve your career goals. Consider how these hard and soft skills will grow your talent and ensure you stand out when seeking a logistics job in Singapore.
Want to apply for a job in logistics? Explore available jobs on MyCareersFuture and get started now!
Pursue a career in logistics with these skills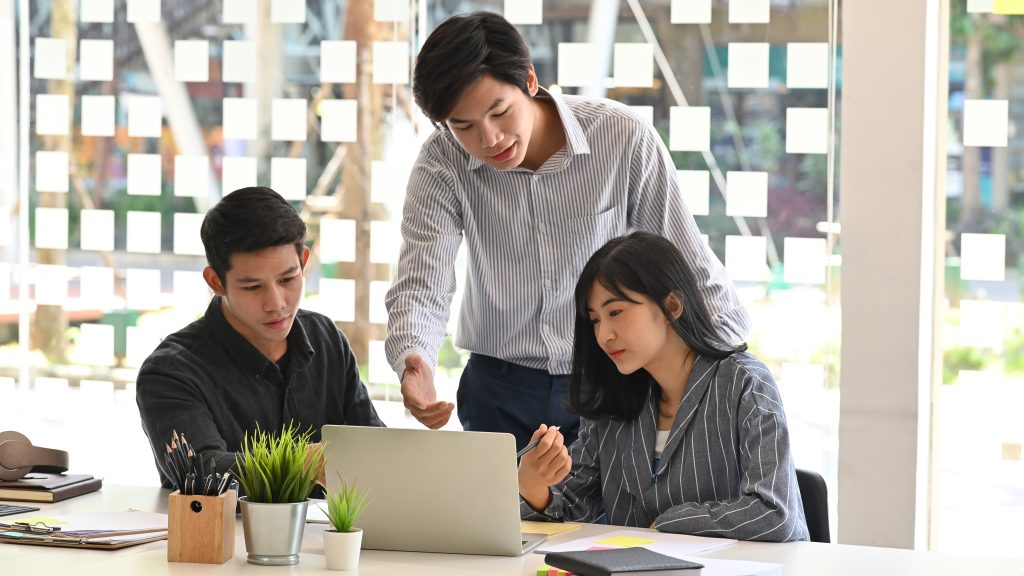 1. Data analysis
The modern logistics industry involves a wealth of insightful data points that can deliver dramatically better performance for an organisation.
With top-notch data analysis skills, you can identify transformational trends that ensure your company's goods reach their destination with outstanding speed and precision.
Supported by modern technology like the Internet of Things to enhance supply chain visibility, your math-based skills can identify weak points in a system and enact changes that improve efficiency.
2. Adaptability 
Considering the scale of the supply chain for large-scale organisations, those in the logistics industry quickly learn the importance of adaptability.
As it's impossible to account for every issue that might hold up your goods, knowing how to address the situation quickly and effectively is simply part of the job.
Just look at the Suez Canal obstruction in March 2021 to see how dramatically things can go wrong. Here, an estimated SGD$13.3 billion worth of trade, food, fuel and goods could not enter Asia and beyond. Adaptable solutions in these crucial situations can make a huge difference.
3. Attention to detail
No matter what level you work at in the logistics industry, attention to detail is crucial to high performance. With the finer points potentially having a big impact on how your freight completes its journey, a meticulous mindset helps you stand out.
For example, a logistics manager must carefully manage production schedules, storage and shipping with various customers and suppliers.
Getting an address wrong or sending the wrong quantity of goods is a quick way to disappoint a valued stakeholder. Therefore, maintaining a diligent attitude is imperative to your ongoing success in logistics.
Need some personalised guidance in your transition to the logistics industry? Register for WSG's Career Matching Services and get support now!
4. Resource management
Resource management is another hugely important skill. Allocating the ideal amount of staff, vehicles, equipment and building space to specific needs ensures the smooth flow of items to their destination.
With this in mind, logistics workers must develop a comprehensive understanding of the resources at their disposal and implement them effectively to deliver the company's goals.
Alongside budgetary requirements, resource upkeep and maintenance, learning the ins and outs of resource management is invaluable in the logistics sector.
5. Teamwork
Whether you're leading the team or are a junior member, delivering high-quality logistical solutions require exceptional teamwork from the top down.
Considering the sheer scale of the supply chain is one of the fundamental problems businesses encounter, the proper delivery of services depends on the sharing and receiving of insightful supply chain information.
This means professionals in the logistics industry should forge strong relationships with their direct colleagues alongside external partners along the supply chain.
6. Customer service
Logistics is all about serving the end customer as effectively as possible. From individuals to large-scale organisations, present-day customers expert their delivery to arrive fast and free from hassle.
However, considering the enormous variety of hurdles existing in logistics, workers in the industry must also have excellent customer service skills.
With the right approach, you can clearly explain issues to customers when they arise while offering a workable compromise that maintains the relationship.
Looking for a job? Trying to ace that interview? Subscribe to our Telegram channel for useful career tips, resources and events!
7. Accountability
Logistics managers must also fine-tune their accountability skills. Rather than shirking responsibility for a mistake, accepting the consequences without blaming your junior staff is the sign of a reliable leader.
This skill also plays into how you deal with customers. When an assignment has failed to live up to the company's expectations, delivering a sincere apology and ensuring it doesn't happen again can be key to future success.
By owning up to mistakes, offering transparent honesty and reflecting on how you can safeguard against these issues, you prove yourself a valuable resource even when things go wrong.
Forge ahead with your career in logistics
A career in logistics can be highly rewarding with multiple opportunities for progression. Build on the necessary skills that can help you succeed and highlight them in your resume.
As you are looking forward to securing interviews for your logistics role and are preparing for them, be sure to use the STAR technique for competency-based interview questions. Through clear demonstration of your relevant skills and competencies, you are a step closer to that logistics role!