People are the heart of every company. A company that leverages the skills of its staff naturally performs better. A good match between employee capability and job responsibility allows for a more valuable contribution, which can also increase job satisfaction and willingness to stay. But what can companies do to maximise the potential of their workforce to stay ahead of the game? We speak to Patrick Fiat, General Manager and Chief Experience Officer, Royal Plaza on Scotts, to learn how this homegrown award-winning hotel — the second best place to work  in Singapore in 2018 — has leveraged its silver workforce to remain competitive.
Flexible Work Arrangements is the Name of the Game
Flexible work arrangements, though unconventional, are increasingly being adopted by employers as a way to allow employees to fit their work responsibilities around their lifestyle. Rather than dismissing a group of capable workers unable to commit to the standard nine-to-five of typical full-time employment, why not offer them flexibility to work on their terms?
Read Also: Flexi-work: Why It Works for SMEs
For mature staff unable to work long hours or who want to spend more time with their family, Royal Plaza on Scotts allows them the option to work 22 hours a week, shares Mr Fiat. Management also tries to accommodate special requests from older employees to work permanent afternoon shifts so they can help care for their grandchildren, or for a work schedule where they permanently have weekends off in order to spend time with their family and friends.
Tan Kim Hing, a 73-year-old housekeeping attendant at Royal Plaza on Scotts, enjoys working at the hotel because her work schedule fits her life perfectly. "I request to work afternoon shifts so that I can prepare meals for my grandchildren earlier in the day before I head off to work," she explains.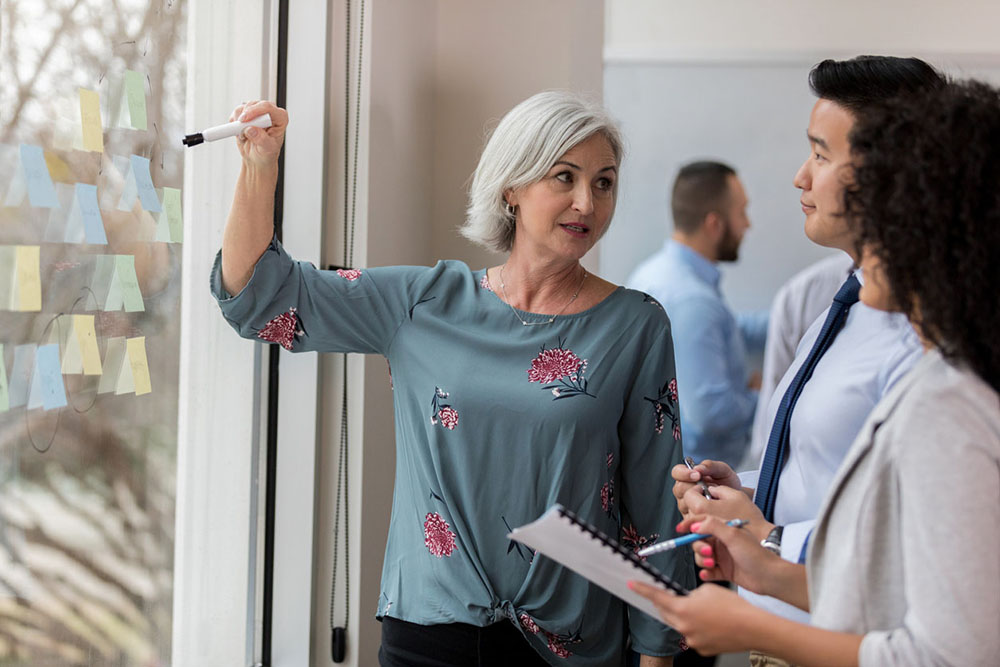 Let the Young and Old Learn From Each Other
Every individual brings a unique set of skills to the table and leveraging these distinctive employee strengths can be key to improving your organisation's competitiveness. For example, older, experienced workers can be a fount of wisdom, while those who are younger tend to be more tech-savvy. For Royal Plaza on Scotts, partnering the two through a buddy system was an obvious decision.
The system, Mr Fiat notes, is particularly useful to onboard new colleagues or introduce new processes and technologies. Younger staff get to be nurtured by mature workers who show them the ropes, while the former can help the latter become more comfortable with technology. "The partnership is beneficial for both the organisation and our staff as their skills get developed and upgraded," says Mr Fiat.
Never Too Old to Grow
Learning doesn't have to stop just because you're in your golden years, something Royal Plaza on Scotts understands well. Management actively monitors the performance of its employees to identify those who demonstrate competency that can allow progress to the next level of leadership, such as having strengths of a manager. These workers then undergo training to equip them with the necessary knowledge and skills to excel in the role they progress to, explains Mr Fiat.
Chia Chiew Hong, a 62-year-old housekeeping attendant, was encouraged by her manager to cross-train from her main role as a seamstress to take on housekeeping coordinating duties. To support this, the company sent her on a computer course as she had never used one before. Mdm Chia, who is extremely proud of her newfound computer skills, shares that they allow her to take up more departmental responsibilities. She says, "I am motivated to continue learning and be able to help out more."