The preliminary unemployment rate in Singapore for 2018 is at 2.1.
While this indicates that a lot of people are employed, it also means that the job search process is extremely competitive as employers will want to hire only the crème de la crème from the local talent pool. 
Job seekers who want to secure a job quickly may need to tweak their game plan to take advantage of new opportunities.
Here are four tips to help speed up your job search: 
1. Search for jobs on desktop and mobile
Job listing sites such as MyCareersFuture and Randstad Singapore are optimised for both desktop and mobile, so job seekers can experience a non-disruptive and seamless application process. 
You can save your searches on your mobile devices and access them later on from your laptop or when you are at a more private location to complete your application. 
Make sure that you have a copy of your updated CV saved on all of your digital devices so that you can apply for a job from whichever device you are browsing from.
A quick profile update goes a long way in getting your job application noticed. Log in to MyCareersFuture today and make sure your work experience is up to date. 
2. Stay up to date with industry trends
Being ahead of industry trends and news is very important, especially for people seeking employment.
Not only will you be able to learn about the in-demand skills that employers are looking for, but you can also position yourself as a self-starter who takes the initiative to keep up with the industry trends, that are related to your expertise. 
Follow reputable local and global news publications to stay up-to-date, share your professional opinion on your social media channels and proactively engage with your peers to build a professional brand.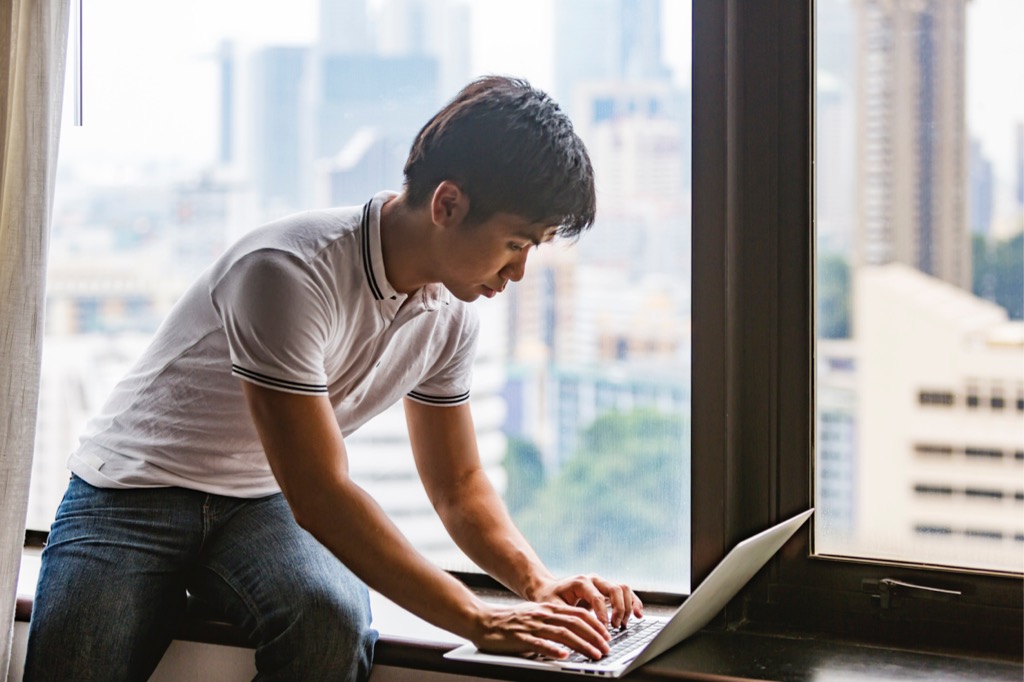 3. Search for a job while commuting
91% of Singaporeans own a smartphone. So if you're planning to make your next career move, use your mobile device to search for a new job while travelling between locations. It's almost as easy as scrolling through Instagram or Facebook! 
Make the most of your commute time – browse the latest jobs and bookmark or apply for the ones that catch your eye.

Have a job but want to level up? Explore career events and resources designed to help you develop your skills and expand your knowledge with Career GRIT. Check it out now!
4. Save your updated CV on your mobile device
By using your smartphone or tablet as your primary device for job applications, you'll be ready to apply for your dream job as soon as it is advertised. 
Save your updated resume on your devices as a PDF file so that you can send it to your prospective employer while on the go. 
This article is contributed by Randstad Singapore.
Did you know?
A profile with an updated work experience on MyCareersFuture is 75% more likely to be noticed by employers. This is because the MyCareersFuture jobs portal allows employers to view candidates' work experience conveniently, without even having to download individual resumes. This helps them to identify potential talents quickly.
So, if you're looking to stand out and get noticed by more employers on MyCareersFuture, don't forget to update your work experience on your profile!
Stay on top of your job search in just 3 steps:
Log in to MyCareersFuture with your Singpass
Click on your name at the top right corner, then on 'profile' and scroll down to 'work experience'
Fill up the relevant fields and add your latest work experiences. Remember to set your profile to 'open to opportunities'.
Get noticed by employers while job-hunting. Log in to MyCareersFuture and update your work experience now.