Being retrenched and unemployed are difficult situations.
During such circumstances, your friends might console you by saying "it's alright" or "everything will work out eventually".
But will things turn out well? After all, life is not a bed of roses.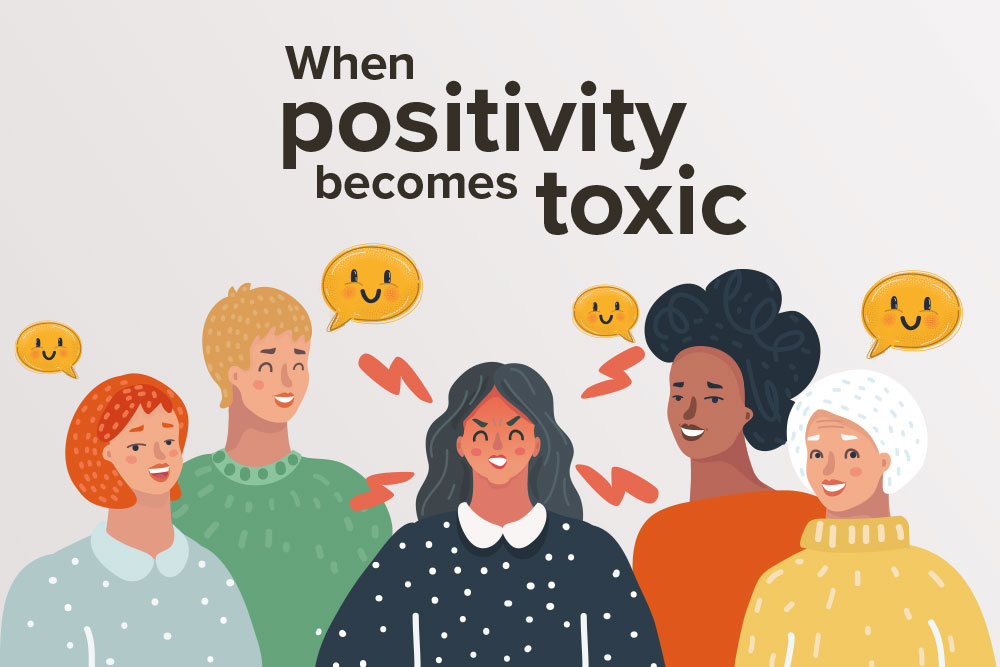 We have all heard of the saying "you can have too much of a good thing".  The same applies to positivity too.
In an interview with The Washington Post, clinical health psychologist Ms Natalie Dattilo explains the concept of toxic positivity and how it harms our mental health.
Attend walk-in interviews, virtual career fairs, workshops and more! Explore Career GRIT and find events and other resources best suited to your career journey. Check it out now.
"While cultivating a positive mindset is a powerful coping mechanism, toxic positivity stems from the idea that the best or only way to cope with a bad situation is to put a positive spin on it and not dwell on the negative," said Ms Dattilo.
"It results from our tendency to undervalue negative emotional experiences and overvalue positive ones."
Some signs of toxic positivity include hiding your feelings or brushing them off, invalidating another person's emotions by saying "it could be worse" and berating someone for their negative emotions such as sadness or frustration.
When someone uses toxic positivity on another person, the latter may not be comforted as Ms Dattilo likens the process to "trying to shove ice-cream into somebody's face when they don't feel like having ice-cream."
Similarly, telling someone who is jobless to "cheer up" and "be positive" does not help him or her. It also minimises the pain and shame the other party might be feeling if their self-worth is tied to their careers. 
Like what you're reading? Join us on Telegram to get real-time updates on job vacancies, upcoming career events, career-related tips and more!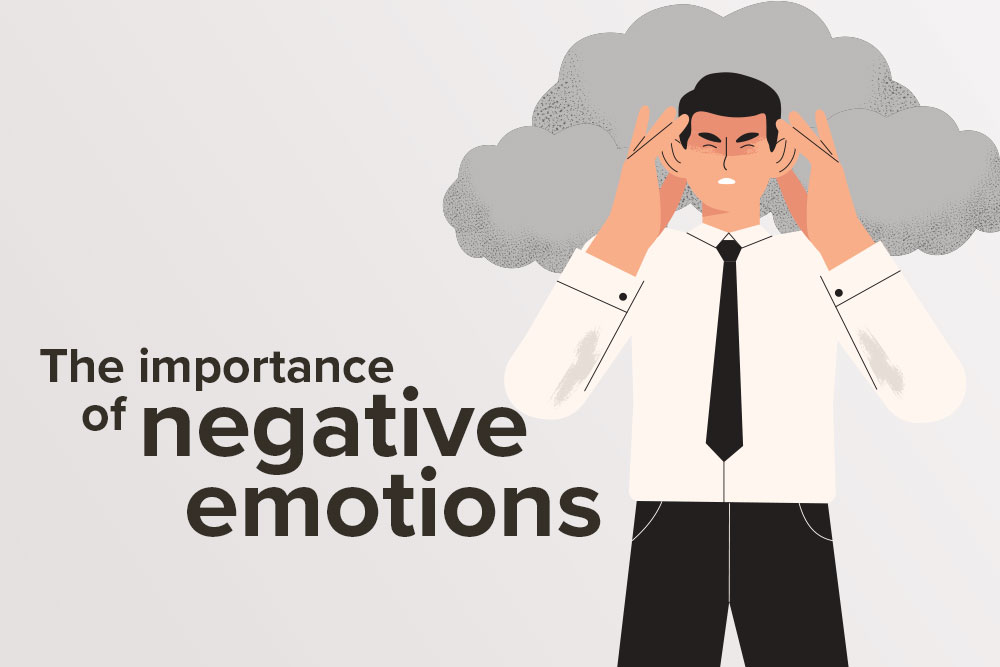 Research shows that it is more beneficial to accept negative emotions rather than to judge, dismiss or avoid them. 
Explaining the results, researchers noted that "individuals who accept rather than judge their mental experiences may attain better psychological health, in part because acceptance helps them experience less negative emotion in response to stressors."
Even though negative emotions are distressing, there is still some value in them. If we suppress our feelings, we will forgo their benefits and may even become physically unwell, as research suggests. 
In her book Emotional Agility: Get Unstuck, Embrace Change, and Thrive in Work and Life, Dr Susan David, a Harvard Medical School psychologist, shares that negative emotions are reflections of our values and how our behaviours may be misaligned with them. 
For instance, loneliness reminds us of the importance of relationships. When we realise that, we can change the situation by setting up a dinner appointment with our friends. Similarly, if you feel that your self-esteem has taken a beating due to unemployment, you can act on the situation by upskilling to acquire professional qualifications. 
Find this article useful? Share this with your friends on Facebook and LinkedIn!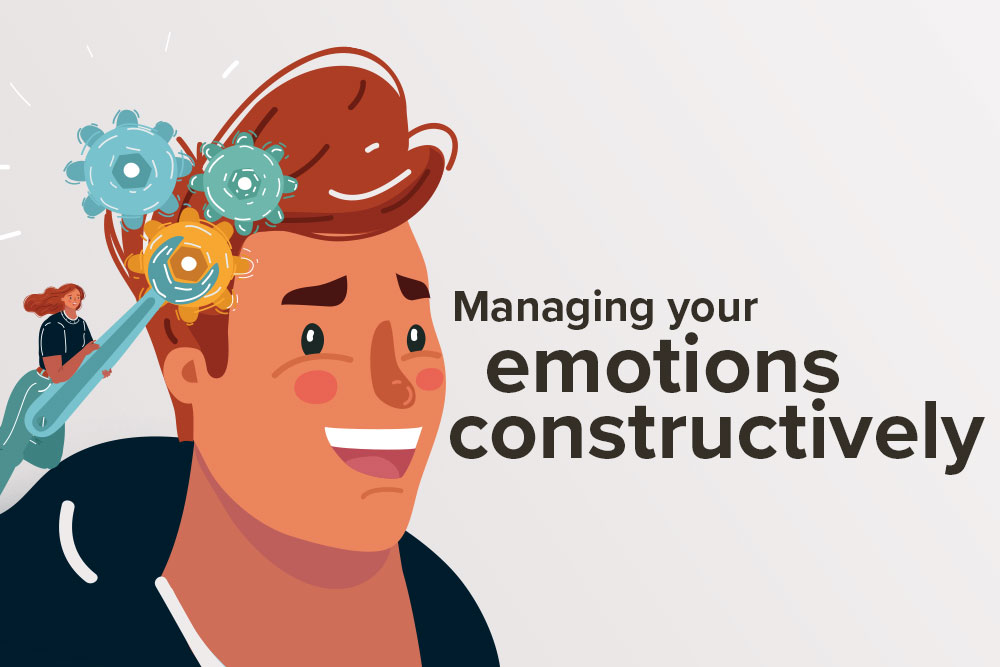 Instead of forcing yourself to smile when you are down and out, here is what psychologists suggest that you can do.
1. Practise mindfulness
When you are unemployed, it is very easy to fall into the vicious cycle of self-defeating thoughts and feeling depressed. 
Licenced clinical psychologist Ms Jaime Zuckerman believes that mindfulness techniques can help us through such unpleasant emotions because the practice makes it easier to bear with our emotions.
Elaborating, she said: "There is no rush to have to do something to get out of the present moment," Ms Zuckerman. 
"In fact, the more that you do that, the more discomfort and anxiety you'll feel. It's okay not feeling okay, and it's okay not knowing what to do with yourself in that moment."
One of the easiest ways to start practising mindfulness is to focus on your breathing. 
Pay attention to how the air enters and exits your nostrils, how your abdomen expands and contracts. Breathe normally, without making any effort to breathe harder or more deeply. Repeat this exercise for a few minutes. 
If you are still unsure, download apps such as Headspace for guided mindfulness exercises or listen to The New York Times' mindfulness meditation podcasts. 
2. Taking another perspective
Another tactic is to detach yourself from the situation by reflecting on it from a third party's standpoint. For instance, what would your friend say if they knew about your situation? They probably will not put you down when you hit a roadblock. Doing so will help you to see things from a more balanced view, instead of one that is solely focused on negativity.  
To put this into practice, think of a time when your close friend is struggling. Then write down what you usually do and say to your friend, as well as your tone. Thereafter, think about the time when you are struggling then write down what you usually do and say to yourself as well as the tone you use. Notice the differences between the two situations and try to treat yourself the way you treat your friend when you are down. 
3. Validate your emotions
Instead of telling yourself to "be positive" or "look on the bright side" when you are sad, psychotherapist Ms Sherry Gaba encourages individuals to respect their emotions. It is natural to feel angry, sad or frustrated since everyone has emotions. 
Sometimes, past events may affect how you feel or think, so you can acknowledge that in your self-talk. For instance, if you are afraid of failing, you can tell yourself that it is acceptable and understandable to feel this way, since you may have been penalised for performing badly previously. 
Ultimately, everyone has good and bad days. While we celebrate and treasure the good times, it is also important to give yourself the space to feel the unhappy emotions during tough times before taking action to make yourself feel better.