Saying that the food and beverage industry was badly hit by the pandemic is an understatement.
The profit for Asian Food Mall, a food court at Lucky Plaza, had dropped by 70% during the circuit breaker period. 
This was by far the worst sales performance in the 24 years history of the family-run business which had previously endured a slump during the SARs period.
Asian Food Mall's woes began at the start of 2020, when tourist numbers declined. Then, things became worse when the circuit breaker was imposed.
Explaining their dire situation, Ms Wong Minying, Asia Food Mall's general manager said: "Given that we are in Orchard Road, with shops being closed, no tourists and the work-from-home situation, our sales suffered a lot. Although most of our stall holders are on Foodpanda and Grab, the delivery was limited to 3-5km so it did not help us at all." 
Looking for more candidates for your jobs? Our Suggested Talents feature allows employers to reach out to skills-matched candidates, who are open to opportunities.
Weathering difficult circumstances
To make up for the decrease in food court patrons, the company offered island-wide delivery and allowed customers to mix and match food orders from different stalls — just like dining in a food court. 
Additionally, the company took the opportunity to ramp up its social media presence and improve its backend processes through digitalisation.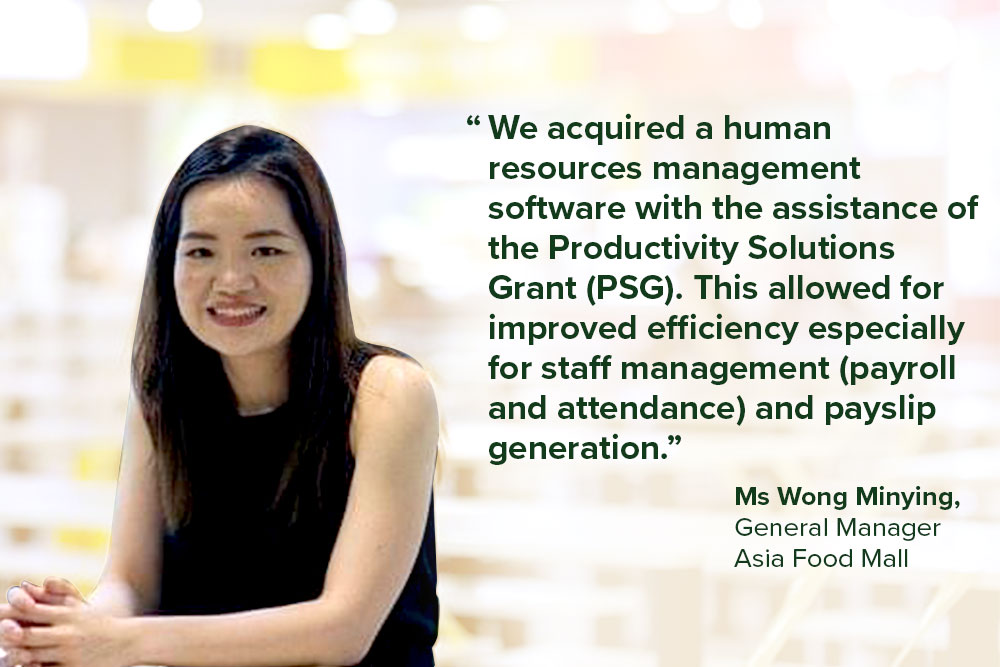 Elaborating, Ms Wong said: "We acquired a human resources management software with the assistance of the Productivity Solutions Grant (PSG). This allowed for improved efficiency especially for staff management (payroll and attendance) and payslip generation."
"We also adopted an online ordering software via PSG to provide customers with a seamless ordering system. This also allowed us to manage our queue as customers will be able to order remotely and adopt contactless payment, providing a safe environment for our customers and employees," she added. Operated by Enterprise Singapore, the Productivity Solutions Grant helps SMEs to automate processes and increase productivity.
Attend walk-in interviews, virtual career fairs, workshops and more! Explore Career GRIT and find events and other resources best suited to your career journey. Check it out now.
Another company affected by the pandemic is TOP International Holding, a mining and trading company. 
Although the company's core business in mining was not adversely affected, its commodities business declined due to lower economic activities and the global economic slowdown.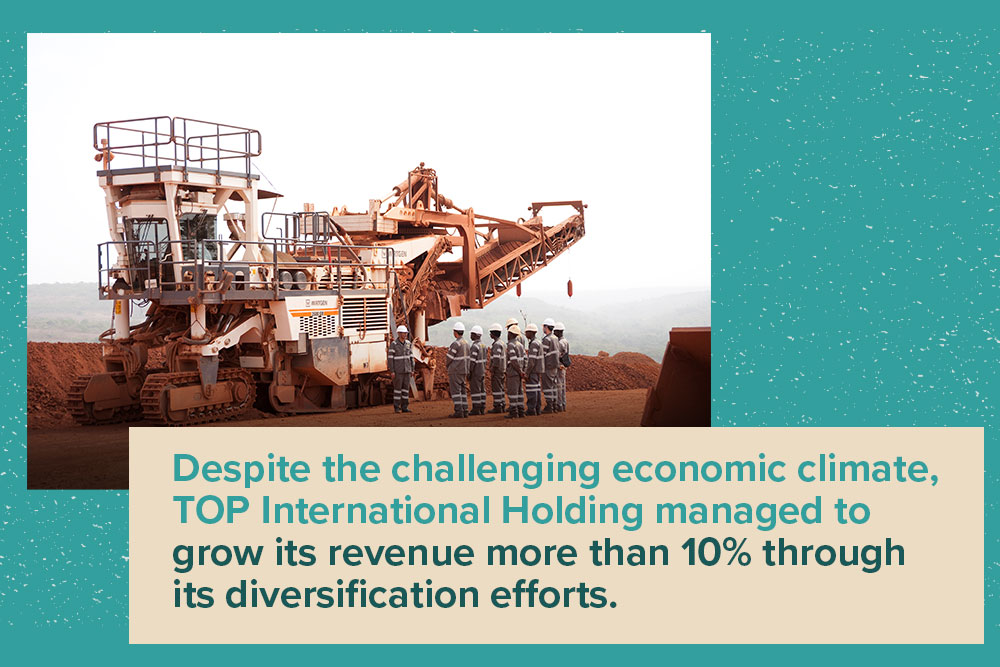 Despite the challenging economic climate, TOP International Holding managed to grow its revenue more than 10% by diversifying its business. 
"If anything, this pandemic has taught us that it is important to strengthen the resilience of our business by diversifying into different business streams," shared Mr Lex Lee, the chief strategy officer of TOP International Holding. 
The company started an agriculture business in Guinea where produce is sold to domestic and international markets. Apart from that, it is also embarking on decarbonisation projects like harnessing low-carbon energy solutions such as solar, hydro and wind for their business activities.
Despite its success, Mr Lee shared that the company faced other challenges.  
For instance, the company had to ensure that their staff remained cohesive while working remotely. Secondly, they were concerned about their staff's health and if they felt isolated.
Explaining how his management tackled these issues, Mr Lee said: "We checked in on them (our staff) through regular bi-weekly Zoom sessions. We also organised competitions, virtual workouts, and sharing sessions for constant engagements."
Gearing up for the future
While both Ms Wong and Mr Lee noted that the economy will not return to pre-pandemic levels anytime soon, they are optimistic about the future and have begun drawing up plans for the new year. 
In Ms Wong's case, Asian Food Mall intends to improve its customer experience.
Elaborating further, she said: "We are currently looking at providing more convenience for customers including QR ordering from the table where they will only be prompted to pick them up when the food is ready. This will allow us to manage our crowds especially during peak periods and to provide a safe environment for our patrons."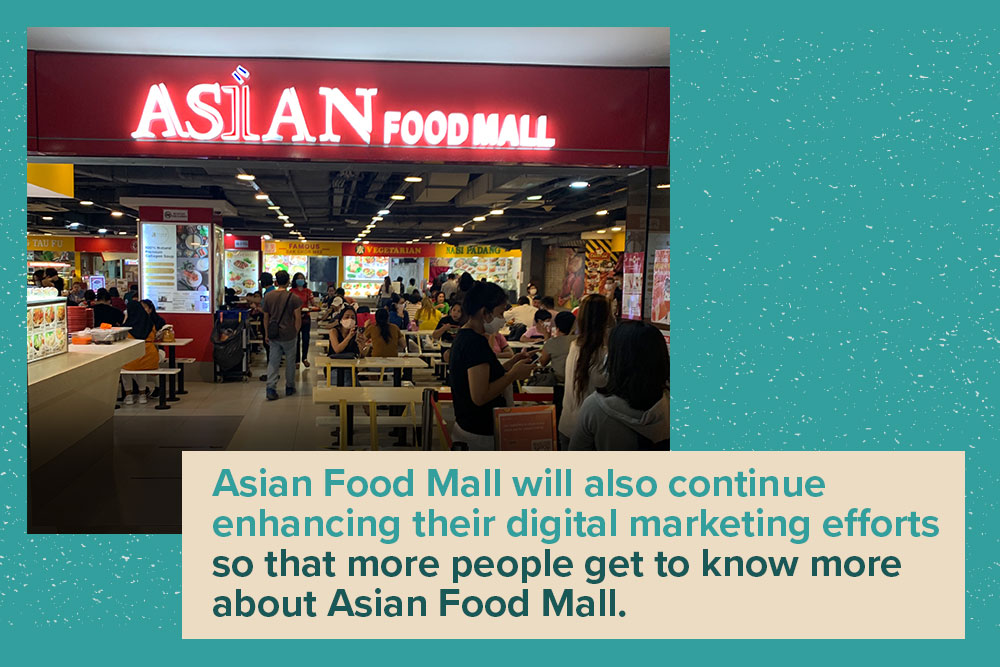 The company also plans to expand their delivery services by providing 'mix and match' options within the food court as they have many customers who do not live within the 3-5km delivery radius. They will also continue enhancing their digital marketing efforts so that more people get to know more about Asian Food Mall.
Meanwhile, TOP International Holding will be expanding its business and hiring more employees. The company had hired 3 staff through the #SGUnited traineeship programme so far.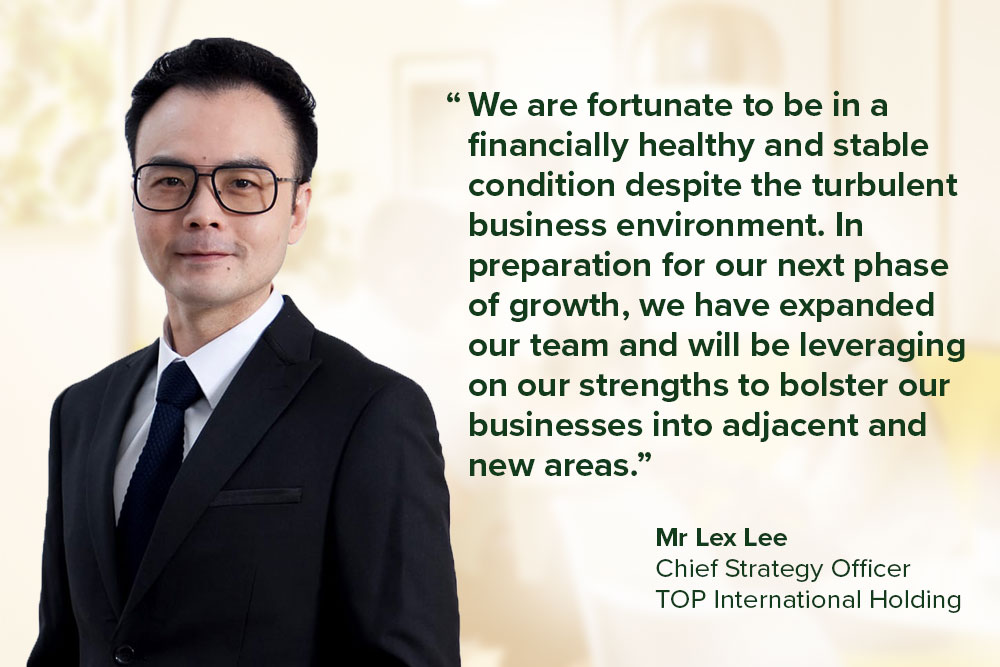 Mr Lee said: "We are fortunate to be in a financially healthy and stable condition despite the turbulent business environment. In preparation for our next phase of growth, we have expanded our team and will be leveraging on our strengths to bolster our businesses into adjacent and new areas."
The pandemic may have exposed potential problem areas in businesses. However, as seen from both companies, all is not lost.
As Ms Wong said: "There are always opportunities present in this dynamic environment, it is a matter of how we can discover them and seize these opportunities."
*The SGUnited Traineeships (SGUT)/ Mid-Career Pathways (Company Attachment) Programme (SGUP-CA) will cease by 31 March 2022.