Becoming a consultant can take your career to the next level if you're considered an industry expert with the skills needed to enhance business performance. With this independent role helping businesses achieve their goals, your superior experience, research and solutions make you a lucrative resource.
But with consultants operating across virtually every industry, from telecommunications to manufacturing, what does it take to enhance your reputation and secure the best jobs?
Proving your credentials is the first step you must overcome; this can be achieved with a relevant bachelor's degree or a wealth of sector-specific expertise. Then, it's about building your network by showcasing your unmatched dedication and producing effective strategies that achieve your client's business objectives.
Looking for career guidance? If you are exploring career changes and need professional advice, register for a complimentary session with WSG's Career Coaching today.
Here, we delve into everything you need to know to become an outstanding consultant.
1. Motivation is key
Whether you work in a consultancy or as a freelancer, you'll need to become incredibly self-motivated to succeed. Although your skills might be undeniable, standing out from other consultants in your niche can prove difficult if you don't put exceptional time and effort into establishing your reputation. This means dividing your time between marketing, networking and pitching.
For example, most consultants will adopt a thoughtful lead generation strategy that ensures clients discover their name when seeking a professional to help their organisation. Supported by an outstanding portfolio and resume, consultants must develop an attention-grabbing pitch that secures them the job. Meanwhile, nurturing your network is essential for landing clients.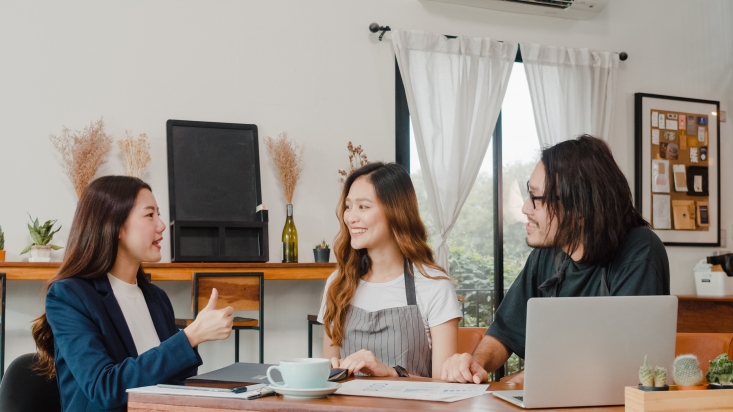 2. You have to love solving problems
Perhaps the most crucial talent for consultants is problem-solving skills. Most companies hire consultants because they have specific goals to meet, and the expertise of a consultant can streamline the process; knowing how to diagnose the issue quickly and develop a robust solution is vital to increasing your industry standing.
While consultants often work in a single industry, businesses that require your services will have unique problems to solve. This means you must have a highly adaptable skillset and analytical mindset that enables you to approach each situation with a clear and objective viewpoint.
3. The job can be stressful
Businesses have goals in mind and hire consultants to help achieve these goals. At times due to the pace and expectation of meeting business goals, consultants may find themselves in the deep end after accepting a new job. Naturally, this can mean they're under considerable pressure to identify problems slowing down the progress and produce a plan that generates positive results.
In addition, consultants may experience extensive working hours and travel long distances, resulting in a stressful working environment that may not be for everyone. However, you can overcome these issues by openly communicating with your client and developing healthy lifestyle habits.
4. Your network helps you succeed
Relationship building is critical when establishing your career as a consultant. In many cases, consultants have already amassed years of experience in the private sector, ensuring they already have a thriving network of relevant former colleagues and partners who can use their services.
However, growing your network is imperative if you're starting work as a consultant from a less experienced position. You can achieve this by regularly attending industry events, getting active on social media platforms like LinkedIn and joining like-minded business organisations that promote your services.
Want to increase your chances of nailing the job interview? Learn effective job search strategies, enhance your personal brand, and more with Career GRIT. Register for our Virtual Seminars today!
5. Expanding your talents is essential
While you might have exceptional skills in a specific niche, you don't have to remain in one area for the rest of your consulting career. In fact, learning new skills is a fantastic way to make your consulting business increasingly attractive to a diverse range of clients.
In addition, the most self-motivated consultants will look to gain experience in a wide range of jobs, ensuring their skillset continues to improve as they grow in experience. Understanding businesses that operate with different internal dynamics, cultures and tools can benefit your skillset.
6. You must learn to say no
When starting out as a consultant, accepting every offer in your inbox is tempting. However, if the job isn't a good fit for your existing skillset or you're already spread thin from another job, knowing when to turn down these opportunities can be beneficial in the long run.
Rather than accepting a job where you struggle to reach the ideal outcome, letting the client know that you're not the right fit highlights your integrity while ensuring you avoid an embarrassing mistake. You can even recommend a different consultant to strengthen this relationship.