Looking to put your business and administration skills to the test? Becoming an operations manager means you experience a diverse role where your knowledge of interrelated fields comes in handy. Best of all, almost every industry requires an operations manager to oversee its logistics and supply chain.
Whether you're looking to establish a career in the healthcare industry or seamlessly execute a construction project to the highest standards, operations managers play a central role in how organisations conduct their day-to-day business. Here, we look at the skills needed to succeed in various industries across Singapore.
Find your next job on MyCareersFuture. We have over 100,000 job opportunities daily for you. Start applying now!
Retail operations manager
Operations managers in the retail space have a wide-ranging role that requires both hard and soft skills. As you'll be tasked with overseeing numerous store locations, you'll need to travel between sites to ensure each meets expectations. For example, this might mean reviewing visual merchandising policies and studying each store's layout.
Alongside each store's operating budget, operations managers also consider staffing and scheduling requirements and take charge of training programmes to ensure the team delivers customers an outstanding experience. As the primary link between corporate management and store managers, you'll confirm that new procedures get enacted.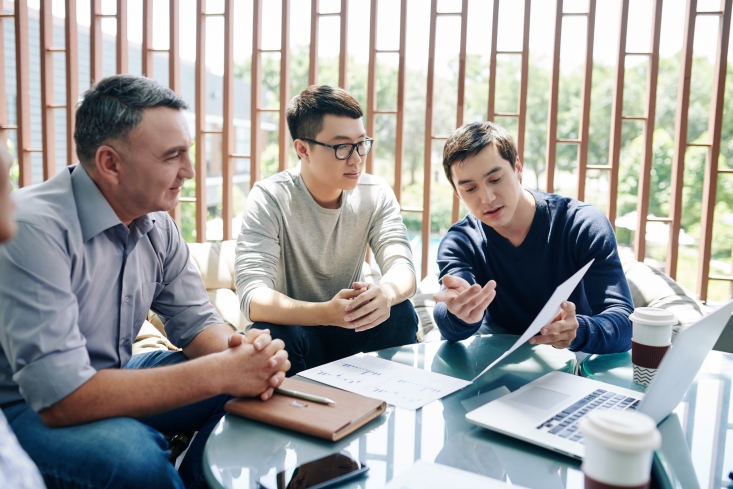 Logistics operations manager
Every business creating and supplying products relies on the logistics operation manager to ensure the smooth flow of goods to the end consumer. Working closely with freight companies, you'll need excellent soft skills to negotiate contracts and organise shipping personnel to ensure your products arrive safely and within the agreed-upon deadline.
Logistics operations managers supervise the internal team by inspecting goods and checking people are following safety procedures. Plus, you'll implement appropriate KPIs to ensure productivity keeps pace with demand. You'll also need to liaise with shipping partners, train staff and maintain meticulous records to review with upper management.
Need personalised guidance in your job search? Register for a complimentary session with WSG's Career Matching Services today and get the support you need.
F&B operations manager
The food and beverage industry requires experienced operations managers to keep their hospitality business running smoothly. This role requires top-notch communication skills, as you'll need to establish and maintain positive relationships with suppliers to ensure your business has the goods it needs to deliver a great customer experience.
Whether you're working in a hotel or a restaurant, you'll also have to oversee employee training to ensure your workplace abides by local health and safety regulations. Meanwhile, an F&B operations manager also has to review budgets, handle recruitment and delegate tasks to achieve your goals. Supported by a service-oriented mindset, you can motivate your team and foster a high-performance F&B business.
Construction operations manager
Construction operations managers handle the day-to-day activities on building sites, and manage multiple construction projects at the same time. From the planning phase to when the job is complete, you'll take part in every stage of the process to meet budgetary demands, get permits and hire contractors.
If problems occur on-site, it's the construction operations manager who must find a solution that keeps the job in motion. Meanwhile, they must communicate with the upper management, so stakeholders know how the project is progressing alongside its budget feasibility. You'll need an adaptable approach with strong delegation and problem-solving skills.
Want to be in the know of the latest career tips, events and workshops organised by Workforce Singapore? Sign up for our e-newsletters now!
Healthcare operations manager
Healthcare organisations are often under intense pressure, meaning that operations managers in this space must have outstanding skills to increase efficiency while delivering the best level of care. Across clinical and non-clinical staff, you'll have to manage the budget, financial goals and performance objectives without sacrificing standards.
An operations manager working in healthcare also needs strategic decision-making skills to analyse the institution's procedures and identify areas where improvements are possible. In bustling hospitals or elderly care facilities, operations managers also oversee medical equipment inventory, set staff schedules and maintain patient records while ensuring policies, procedures and best practices are followed at all times.
Finance operations manager
Financial operations managers are responsible for their employer's economic health. Reviewing the company's finances alongside a team of accountants and bookkeepers, you'll produce detailed financial reports, follow regulatory procedures and forecast expected returns. Meanwhile, you'll communicate the company's financial status to upper management.
Soft skills are invaluable to finance operations managers, as it requires working alongside internal and external parties. You'll also conduct market research to identify fresh opportunities, negotiate contracts with suppliers, control inventory management, and handle enterprise resource planning to secure critical business data.
Are you looking to make a mid-career switch to an operations manager role? This is how you can negotiate the salary for your upcoming role.