4 stages of career life
The career life of most begins upon completing a Degree nowadays, especially for those below 35 years old, as their family can support them throughout their tertiary education till they complete a Degree.
The average career will span from the age of 23 to 57 over few stages, where I would see it grouped into 4 stages.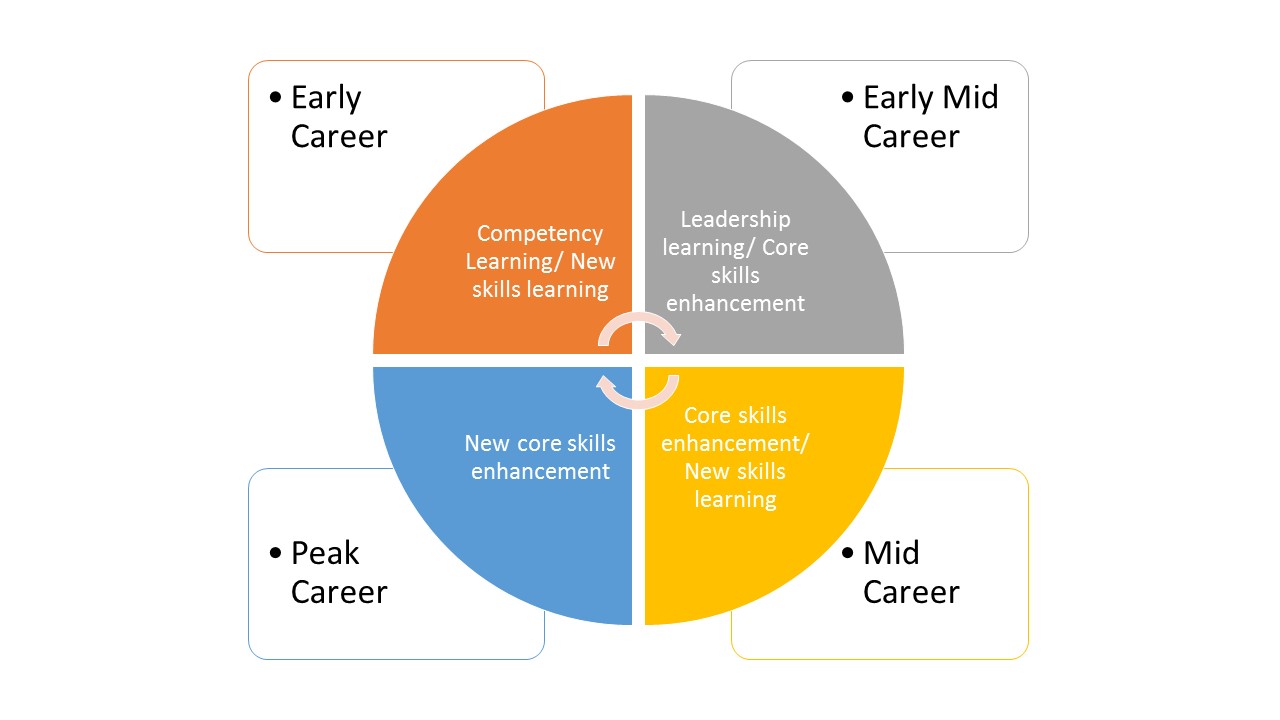 Right mindset
At least 50% of the people will not have a career plan when they step into the workforce. It is perfectly okay.
Discover your first job on MyCareersFuture. We have over 80,000 job opportunities daily for you.
Some interviewers like to ask "what do you aim to be in five years' time if we hire you" questions.  To be "Who" is not important to focus on as there are many varying factors in our personal life and career life that will lead us to different career paths.
The answer " I would like to keep learning and have a chance to do more and contribute to the organization" should be well-liked by most interviewers, and it should also be what you really will want to do for your own good.
Read Also: "Where Do You See Yourself in 5 Years?": How to Best Respond
Skills that companies are looking for now
Education gives in-depth knowledge into various fundamentals of knowledge, and applications based on the industry over the last 20 years or more. The industry will have new skills needed every year.
An example for Computer Science graduates who learned programming languages like C++, Java, or Python in school. These are just the basic tools employers expect candidates to have. They are now grabbing those with experience in AI, Machine Learning, Partitions, Spark in Memory, using Protegrity API, etc.
According to Linkedin research, the top skills in demand in 2020 also include Business Analysis, Blockchain, Cloud Computing, etc. 
In the Manufacturing sector, on top of Six Sigma, Black Belt certification, Lean, the industry is moving towards Factory 4.0, IoT implementation, and these will sync with the new IT skills, to make companies able to make better business decisions. 
Broad learning vs Deep learning
Depends on the stage of your career, the balance between going for new skills vs deepening the existing skills you have should be different. 
For Early Career stage, this period could be where you can be tried out in different roles in your organisation, or, you are also finding your passion in the right job for yourself.
It is good to invest more time/money in different skills to get explore your interest and strength.  
For Early/Mid-Career stage, you should have some clearer direction and interest in pursuing your career in a particular path.
It is time to get more FOCUSED and go deeper to make yourself an expert in that area. If you have the interest to move towards management (even only a bit of interest), put some time into learning and understanding how to be a leader, and develop your communication skills. 
For Mid-Career stage, though your career should be on track, there will be always new skills related to your job you can continue to hone and keep yourself abreast with the industry/global trends.
It is also time for you strategically start to learn some new knowledge/skills, for your potential second career, if needed.
In a practical employment market, not all jobs will allow you to work will the statutory retirement age. Hence it is wise for you to start planning and gathering skills for your second career. 
At the peak of your career, you should put more focus to enhance the new skills to ensure you can be ready to move into a second career anytime if needed.
Of course, the second career can also include your own business venture. 
If you are exploring career changes and need professional advice, let us help you. Click here to register your interest and we'll be in touch soon.
Where to learn (some free)
Continuous learning in the form of Post Grad Diploma, Bachelor/Masters/Ph.D. or short courses are available both locally and overseas, and very easily accessible nowadays.
With Skillsfuture offering a long list of courses, it is sure must check it out site. Other sites that offer FREE Online Education can be easily Googled, like Coursera, edX, Udemy, MIT OpenCourseware, Stanford Online, Codecademy, etc.
Employers pay high attention to the Education and Courses listed in resumes.  
Read Also: Here Are the Top Tech Skills You Need for Your Resume
Think as your boss thinks
Consciously put yourself at a higher level and look at your company's plans, look at the industry's direction and look at the global trends. 
Read global economic news and industry news (local and global) regularly.
Your boss will follow both Industry and Global trends to ensure your company is being competitive, and so should you.  
Read Also: 5 Technology Recruitment Trends in Singapore in 2021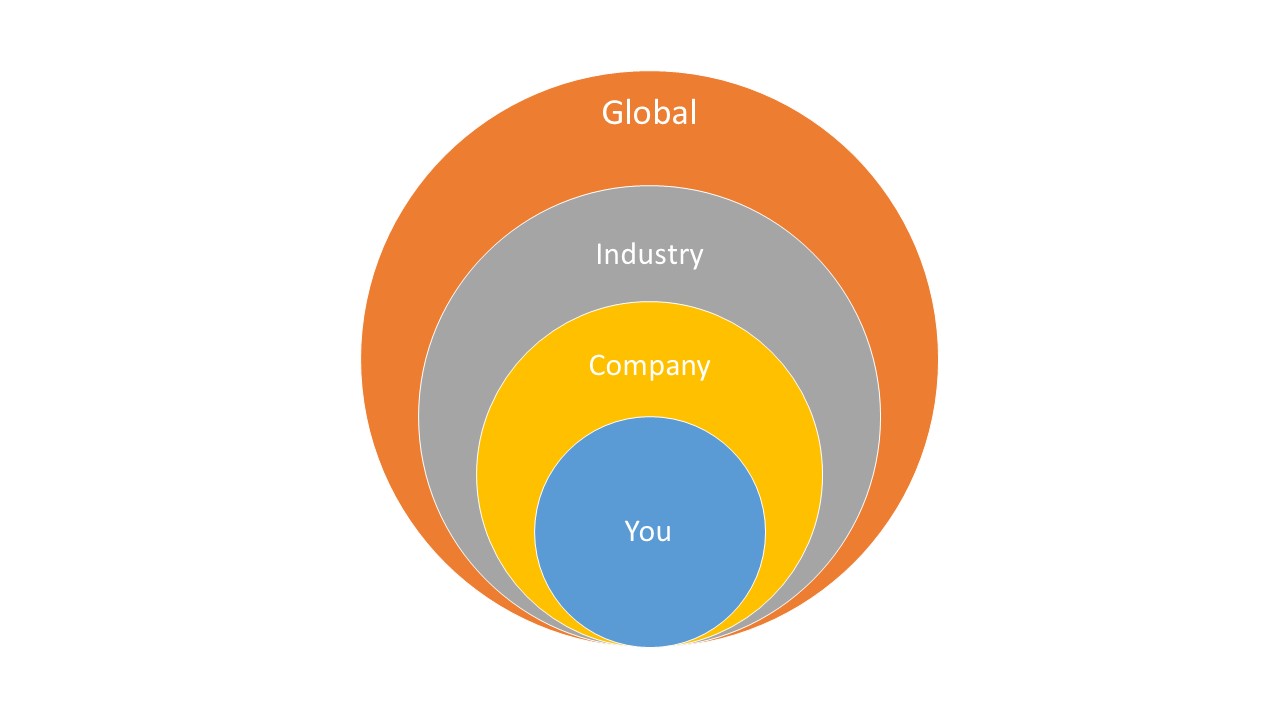 Update your profile
It is always recommended to update your new skills and qualifications, together with your career information on career sites such as LinkedIn, Jobstreet, Monster, etc, to keep yourself on the radar of headhunters and hiring companies.
It increases your visibility when they found you by the keywords of the new skills that you possess now.
Have a job but want to level up? Explore career events and resources designed to help you develop your skills and expand your knowledge with Career GRIT. Check it out now!
This sharing might have a variance for different people.
But we hope it helps to provide some suggestions to find the right decision for yourself.
This article is contributed by One Search Consulting.