Singapore is home to a thriving e-commerce market, which is anticipated to be worth $13 billion by 2026. This is partly due to the country's unique position as one of the most affluent Asian markets that connects the region to the Western world.
Beyond international trade and appeal, the aforementioned source reports that a significant 98% of the population uses smartphones, with 58% making online purchases. These purchases are the highest of all surveyed Asian countries, and they total up to an average of $92.79 spent per online shop.
This means that Singapore's e-commerce market will continue to demand for skilled workers to help the market reach, or even surpass, that 2026 prediction. In particular, we will see the demand stemming from small and medium sized businesses (SMEs) who will need talent to keep them afloat and stay relevant.
Attend walk-in interviews, virtual career fairs, workshops and more! Explore Career GRIT and find events and other resources best suited to your career journey. Check it out now.
But this new field of digital business requires a specific set of skills.
Below are some of the key hard and soft skills that will prepare you for a job in the e-commerce sector:
1. Digital Marketing
Digital marketing is an umbrella term that covers many areas, each with their own requirements. Broadly, digital marketing combines user data and content to reach target audiences on online platforms.
Paid advertising campaigns through Instagram, Facebook, and other social media platforms have proven a useful tactic for reaching specific demographics. Email marketing also has its place in the digital realm with many companies using email lists to inform member customers of discounts and encouraging sales.
There is also Search Engine Optimisation (SEO) which helps websites gain better visibility in the online search space.
It's also important to pay attention to market trends so SMEs can stay on top of their game. Such competencies are invaluable in any e-commerce job in Singapore.
To acquire digital marketing skills, you can access short courses, diplomas, or undergraduate courses. If you have worked in marketing or a similar field, highlight the transferable skills on your CV that will help in a digital marketing position.
2. Data analysis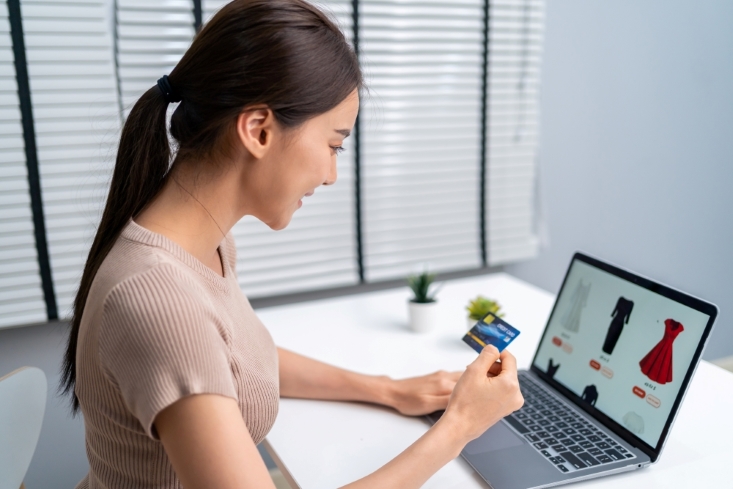 As noted above, strategising for digital marketing starts with data, so being able to map out patterns is important. For instance, if you are writing content for a website, you'd want to study the keywords that your target audience is searching for and include those in your copy.
For social media marketing, the types of posts that garner the highest engagement and clicks will inform your strategy for a specific campaign you have in mind.
Looking for a new job in an SME? Explore over 100,000 job roles across SMEs, MNCs, and more, now available on MyCareersFuture. 
But data analysis takes place beyond the realm of digital marketing. It is an important IT skill necessary for various facets of e-commerce.
For example, studying purchase behaviour on your e-commerce site can give you insights on peak and non-peak periods, so inventory management can be more effective.
You can also find out which products are browsed and sold more over others, and this information can help inform your sales and promotion tactics.
Adding your competencies in various tools on your resume can catch the eyes of SME hirers. Some examples include  Google Analytics, Supermetrics and Hotjar.
3. Customer service
E-commerce is the buying and selling of goods online, so it's clear that customers drive the success of the business. If you're looking at a front-facing role in e-commerce, customer service skills are highly important.
Whether you're responding to customer feedback and complaints, liaising with stakeholders to bring in new creations or pitching to companies to purchase your products, you'll need the interpersonal skills to converse coherently and professionally.
Mid-career jobseekers from the insurance and banking sectors, or those with IT helpdesk experience, would have such relevant transferable skills to offer.
If you're a fresh graduate, your school presentations or extracurricular duties can serve as examples of your communication skills that will prime you well for customer service.
Dive into e-commerce with confidence
Considering these entry-level e-commerce jobs can help you kickstart a career in the industry. Look out for the necessary skills required, and how your past experience can come in handy.
You may also want to map out your SMART career development goals so you can remain focused on what you intend to achieve.