What is e-commerce?
E-commerce is a business model that allows companies and individuals to sell and buy goods and services over the Internet. There are four main types of e-commerce — B2C (Business-to-Consumer; Qoo10), B2B (Business-to-Business; Shopify), C2B (Consumer-to-Business; Fiverr) and C2C (Consumer-to-Consumer; Carousell).
Some companies, like Amazon, even have multiple types of e-commerce channels.
The world truly is your oyster when it comes to e-commerce, with multiple benefits like lower operating costs, speed and flexibility for customers, a wider customer base, affordable advertising and marketing, and business growth among others.
Looking to get a job exciting new industries like e-commerce? Start looking for your next job on MyCareersFuture now!
Another advantage of e-commerce is the ability to tap into customer insights and even up-to-date customer reviews and ratings. This information goes a long way in creating a better product or service and customer experience.
Businesses can then get feedback quickly and adapt to customers' needs, make the most of their resources and enjoy profits.
Why you should consider working in the e-commerce industry 
In Singapore, despite being tiny, we have a sizable e-commerce market. Just the B2C market alone was worth $4.9 billion in 2021 and customers are making even big-ticket purchases online.
While the traditional retail channels were bleak due to the Covid-19 pandemic, e-commerce platforms in Singapore saw an uptick in web visits and transactions. Due to the growth in Singapore and globally, e-commerce has a solid long-term growth outlook.
What does all of this mean for you? Industry growth signals an increase in job opportunities. If you're looking for an industry to enter or build your career in, you should consider the growing e-commerce industry.
With Singapore's economy gearing towards digitalisation, here are some entry-level e-commerce jobs for you to explore:
Entry-level jobs in the e-commerce industry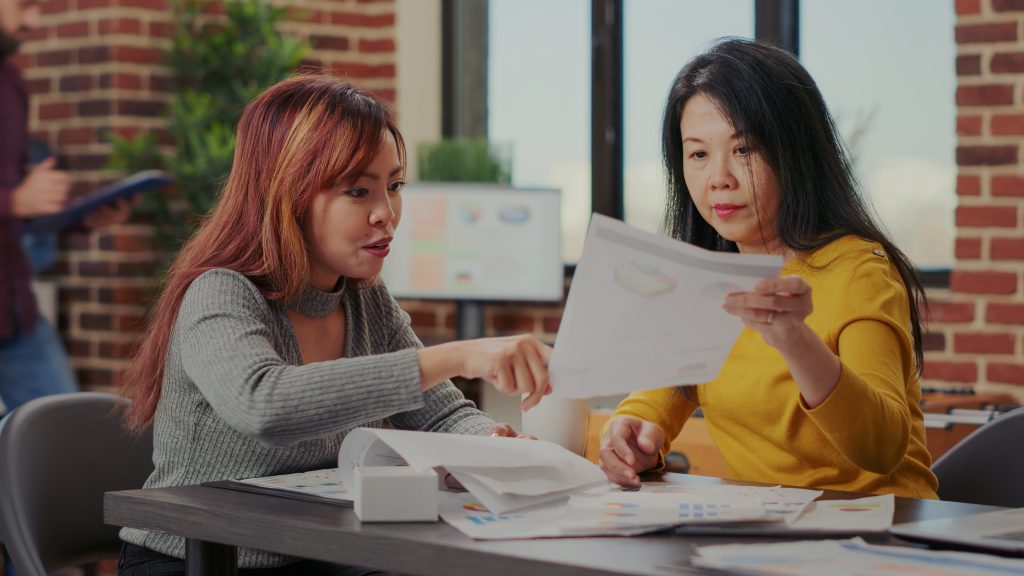 1. Customer service specialist
If you're people-oriented and take pride in giving customers or clients a fantastic experience, e-commerce has a place for you. Entry-level customer service jobs in e-commerce can hone your soft skills and give you a deep appreciation for the value of brand and customer experience.
You will manage frontline customer communications and daily orders through channels like phone, email, apps and website platforms. An entry-level customer service specialist role will require some familiarity with using computer software, fluency in the required language(s) and effective communication skills.
Experience in using website and app platform backends, or customer relationship management (CRM) software like Zendesk will be an added advantage. Often training in customer service and relevant software will be provided.
Get personalised support in your upskilling and career switch. Register and speak to a WSG Career Coach about your options today!
2. Digital content writer
For those who want to explore creating digital content and enjoy the various forms of writing, you can go for a digital content writer role, in which you'll not only think like a writer, but also a digital marketer.
In this role, you can acquire skills to deeply understand customers' pain points, perspectives and needs, and the unique story each brand wants to convey. You then optimise your creation for the digital sphere.
As a digital content writer, you become better at brand and customer experience and engagement, ultimately becoming a better storyteller.
You may work in-house for a company or for an agency servicing clients. You'll be writing content for websites, email marketing, newsletters, advertisements, social media posts, blogs, articles, infographics, whitepapers and more.
You should be good at writing, communicating and research, with communications, journalism or digital marketing knowledge as an added advantage. Prior experience in project management and strategising will also add to your competencies.
You can take up a WSG Career Conversion Programme for Content Strategists or In-house Digital Communications if you're looking to make a career switch. This programme is open to Singapore Citizens and Permanent Residents above 21 years of age who are new to the job role and have secured an entry level role to be eligible for company sponsorship of the programme.
A good practice is to mention your intention of taking up the WSG Career Conversion Programme in your cover letter and during your interview. This way, employers understand your interest and commitment in switching to the role.
You'll be able to increase your chances of getting hired and sponsored by the company to take up the programme.
Get bite-sized career tips and stay updated on the latest job listings and career events via our Telegram channel!
3. Digital Marketer
The job scope of a digital marketer is wide and can vary based on the size and needs of a company. It is an essential role in Singapore's e-commerce industry where even many traditional or smaller businesses are going online and need digital forms of marketing, advertising and communications.
A digital marketer is responsible for their company's online presence, engagement and transactions with their target audience. They also use various digital channels to generate leads and build brand awareness.
In this role, you'll learn search engine optimisation techniques, social media and content marketing, and data analytics, among other skills.
For an entry-level digital marketing role, you can take up the WSG Career Conversion Programme for Digital Professionals. You'll learn to set up and establish an e-commerce store and develop and execute digital marketing strategies through classroom and on-the-job training.
Set yourself up for success in the e-commerce industry
If you are keen on digitalisation and technology and enjoy exploring new pathways of the future, then this is the right industry for you!
As with any career planning or career switch, be sure to set both short and long term goals for you to work on. While a new industry may be daunting, these progressive goals will help you keep pace.
Since branding is a key component of digital marketing, you can also consider writing up an outstanding personal brand statement to incorporate into your CV or LinkedIn profile. This statement may help you get noticed in a sea of applicants and showcase the value you can bring as a new hire.