In today's world, there is no such thing as a forever job. Here's how mature Professionals, Managers, Executives and Technicians (PMETs) can make a successful career transition while staying competitive in the job market.
Research career options
Shortlist potential jobs and even other career paths where your skills may be relevant
Network; attend industry events
Changing industries? Consider an internship or part-time job in this industry first
Manage your resources
Anticipating taking some time before starting a new job? Check your cash cushion to ensure you have funds to support this
Need to upskill? There are programmes that can support your return to the workforce
Learn from co-workers
Don't discount the lessons you can learn from younger colleagues; they may have less experience but creative ideas
Be open, humble and respectful of your colleagues advice and experiences
Refresh how you job hunt
Know the current dos and don'ts when applying for a job
Send out targeted and customised job applications – don't send the same resume to all companies
Consult a career coach if needed
Want some guidance in making your career change? Speak to our career coaches and make your transition as smooth as possible.
A summary for you to save and share!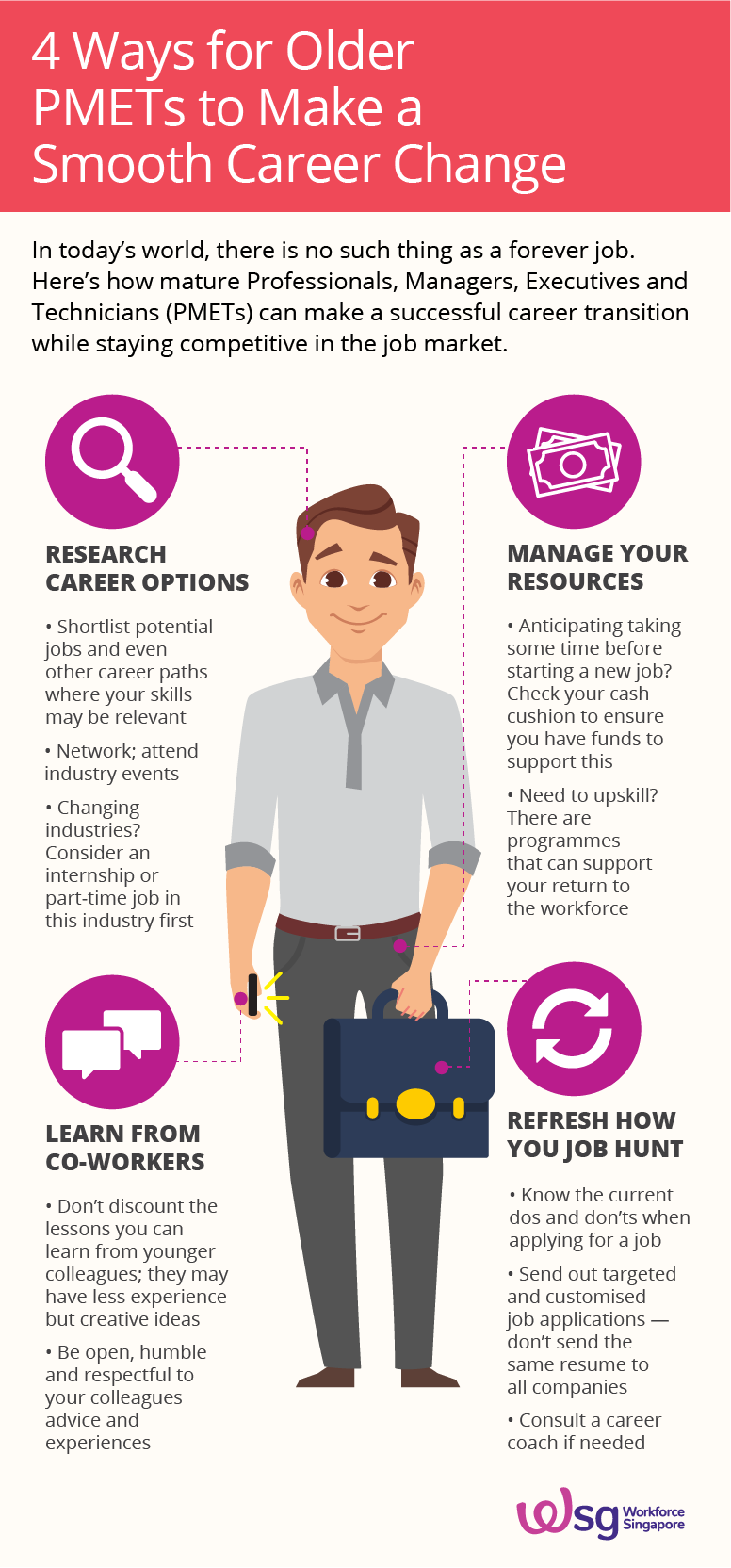 Read More: Career Change — How And When You Should Switch Jobs