Changing careers, especially when you dive into an entirely new industry, is never easy. 
But if you are feeling burnt out, bored, or simply feel like you can excel in a different field, switching careers might be a good idea. 
When you ditch the conventional career rules, you'll radically increase your chances of finding something you love. 
Here are three Singaporeans who did exactly just that, proving that pursuing passion over paycheque was a good call: 
From tech to skincare: Sabrina Tan
Sabrina Tan worked in the tech industry for 11 long years — she marketed computers at IBM and Hewlett-Packard, software at Symantec, and data storage at EMC Corp. 
She has since bid goodbye to the IT industry and the six-figure annual salary she was drawing then, to start her own skincare label, Skin Inc. 
As a time-starved working mother, Ms Tan wanted a fuss-free skincare routine so she married her IT expertise with research and technology from Japan, to work on developing effective multipurpose products. 
"It's just natural for (people from the tech industry) to problem-solve and look for solutions," says Ms Tan. 
Get practical help to boost your career journey from WSG's Career Coaches. Click here to register and learn more!
Her skincare line consists of a range of customisable serums, each of which contains a main active ingredient. This ingredient is stored in seaweed globules to keep them fresh and effective. 
"The idea for this came from my experience working in IT and data security — if an email is precious and has good data or is classified, you want to encrypt it. That gave me the idea of 'encrypting' the ingredients," she told The Straits Times. 
From a single store in 2007, Skin Inc has grown to have a presence in over 100 cities in Asia, Europe, and the United States.
It is also the first Singapore skincare brand to be stocked internationally at beauty retailer Sephora in 2013. 
From banking to F&B: John Chen, Lee Yue Xian, Paladin Hsu and Selene Ong
These two married couples are bankers, who also ran successful poké bowl chain Aloha Poké on the sidelines. 
The couples tried out their first poké in a supermarket in Hawaii and fell in love with it at first taste, that they spent the rest of their vacation seeking out the best poké joints in and around Oahu. 
They went on to experiment with poké flavours in their own kitchen back home, which later inspired them to start up their own restaurant.
Their first outlet along Amoy Street in 2015 has since grown to a chain of eight outlets in Singapore. 
In an interview with Vulcan Post, the founders revealed that each outlet generates between $60,000 to $100,000 a month.
This is no mean feat, considering that the founders are holding full-time jobs of their own. 
Attributing their success to effective time management, delegation and synergies in their partnership, they're also big believers in empowering staff and grooming them to handle bigger projects. 
Among the four founders, they've also divided and conquered various aspects of the business, all according to their unique skill sets. 
"Each partner is responsible for a specific subset of the business. They will debate, even argue, on all important matters, but will ultimately defer to the decision of partner-in-charge of that area."
Read Also: 4 Simple Confidence-Building Tips That Any Singaporean Can Try
From fashion to interior design: Tammy Tay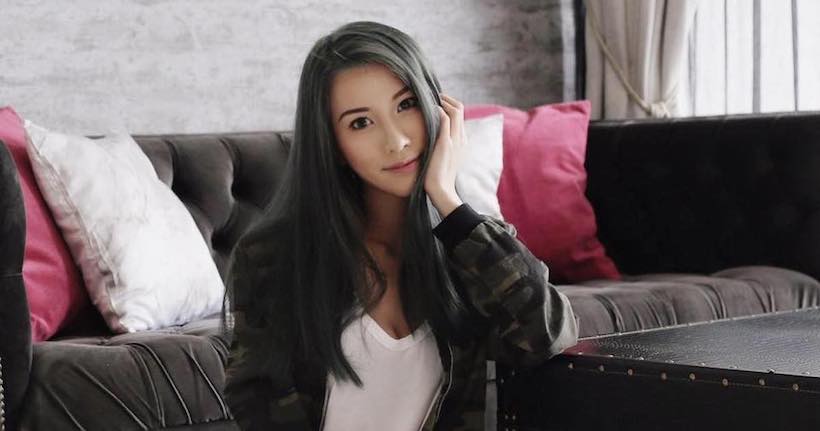 Tammy Tay — better known by her online moniker Ohsofickle — is one of the pioneer blogshop owners in Singapore, and it's not an overstatement to say that she has played an influential role in making blogshops, the trend in the local fashion scene. 
She established her online shop at the tender age of 15, with a $500 'ang bao' as her business capital. After graduating high school, she quit her studies to focus on her fashion business. 
E-commerce was at a very nascent stage back then and some might argue that it's a risky venture, but Ms Tay figured that she had nothing to lose as it required "low startup cost and overheads".
Ohsofickle grew wildly popular in Singapore, and every collection she launches would be sold out within just four hours. 

In 2014, Ms Tay put Ohsofickle on hiatus because she could not model or source for clothing due to her pregnancy.
Fast forward three years later, she took over her mother's company to run interior design firm Imagine by SK66. 
"I made the shift when I knew I couldn't run Ohsofickle. My mother was in this line so I thought it'd be good to start something with her and learn a new skill," she says in a write-up by Vulcan Post. 
With no prior knowledge or experience in interior designing, the transition was undoubtedly hard, but she also found it fun and interesting.
Formerly known as Seng Kwong, the company was established in 1966 and has over 40 years of experience in carpentry. 
The 27-year-old has worked hard to live up to the company's reputation and prove to clients who doubt her ability that age is really just a number.
In fact, she has even taken to designing and renovating her own home! 
Are you planning to switch careers too?
Before you pull the trigger and call it quits, be sure to have a serious think about your aspirations. 
At a mid-career age, your reason for joining a different industry needs to be compelling — it's no longer enough to just say you are "interested to find out more."
Try talking to your friends who are already in the industry, so you can gain some insights before you jump into it. 
Want insights into the latest career trends? Keep updated on the latest jobs on Telegram!
Also, remember that finding a new job outside of your current industry is harder unless you have transferable skills, that are valuable in the new role you are applying for.
But chances are, you would have little advantage over fresh graduates who studied something relevant to the job. 
On that note, you may feel overqualified for some entry-level roles because of the working experience you already have, yet be deemed as lacking the relevant experience to take on mid-management roles. 
Workforce Singapore offers Career Conversion Programme (CCP) to provide mid-career Singaporeans with a pathway to enter different industries. The scheme includes skills conversion and helps to facilitate the move into new occupations or sectors, that have good prospects and opportunities for progression.