Yes, New Year resolutions usually focus on renewing yourself physically, emotionally and spiritually. But who says it can't revitalise your professional aspirations too?
Let's face it, career stagnation is only here to stay for as long as you allow it to.
In a recent report by ChannelNewsAsia, career mobility is deemed the new career stability. Being career mobile and having a diverse array of experiences is considered the norm these days.
So, here are steps that you can take to empower yourself and move forward.
Attend walk-in interviews, virtual career fairs, workshops and more! Explore Career GRIT and find events and other resources best suited to your career journey. Check it out now.
1.
Recognise that you have outgrown your role
If you are constantly completing your tasks before the deadline and shopping on Lazada whilst at work, you may have surpassed what your role requires of you.
According to Rona Borre, founder and CEO of staffing agency Instant Alliance, you know your career is languishing when the demands of your job don't put your talents to the test.
This means that you're not being challenged and executing daily tasks have become mundane or even easy for you.
Recognising this requires you to take a step back and evaluating how much do you value the role that you're in.
2.
Adopt new skills based on market demands
A strong CV highlighting your diverse skills and deep knowledge is attractive to any employer. So it might be worthwhile for you to invest in learning new skills.
Equally important is recognising changes in the job market and the skills in demand of the industry you are in. SkillsFuture programmes for mid-career employees, which are subsidised by the government, can help you bridge the gap where your skill sets are concerned.
And with more companies in Singapore investing in enhancing employees skill sets to keep up with the digitisation world, analyse what you need to learn in order to stand out from the crowd.
After all, the greatest asset you can nurture is your mind.
Read Also: How Mature Workers Can Stay Relevant in the Workforce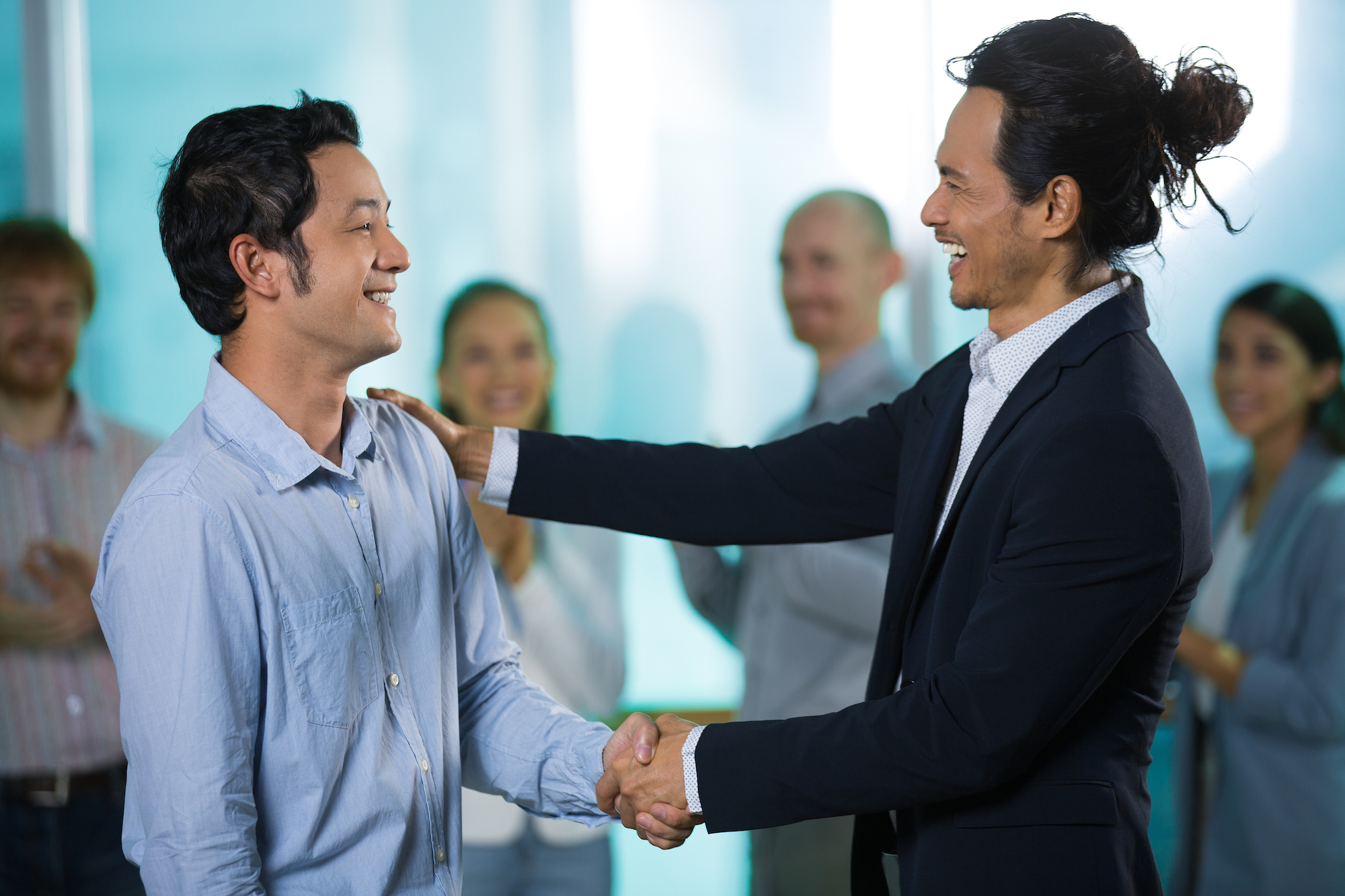 3.
Step out of your comfort zone
While familiarity and routine can provide you with a sense of comfort and security at work, it could also be your undoing if you let them fester. This is why it's crucial to recognise that you are not stuck in a rut. If you feel passive about the work you do, then voice out.
Take the initiative to reach out to your supervisor and discuss the responsibilities of your role. Get his or her evaluation on whether you're a right fit for what you're doing.
Mark Lee advises his friend Gordon to step out his comfort zone. You can too!

After which, ask yourself if you are ready to assume more responsibilities in a managerial role.
4.
Don't be NATO (No Action, Talk Only)
Talk less do more.
Now that you've pinpointed the areas for improvement, the next step is to put your thoughts into action. Kick-start that by identifying training courses that will help boost your career.
Besides upgrading yourself, take the time to speak to executives in the team and understand their own set of challenges, to determine how to mentor and groom them.