Everyone has their own way of preparing for an upcoming job interview. But many people don't prepare enough or get stuck worrying about the wrong aspects of the process before the big day.
However, just like any other talent, it's possible to refine your job interview skills to stand out against other candidates. From knowing the ins and outs of the company to practising expected questions beforehand, you can expertly navigate this process with planning and commitment.
Alongside looking the part and conducting yourself professionally, the following advice can help you showcase your skills, sell your experience and emphasise how you're the best person for the role.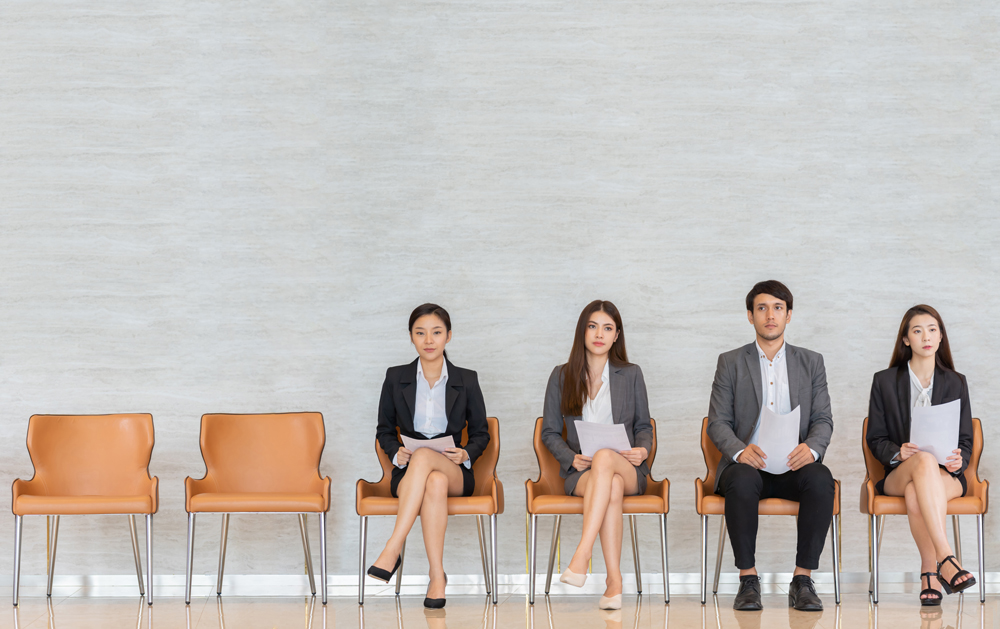 1. Practice common interview questions
Heading into a job interview without practising even the most basic questions is a quick way to stumble through your answers. Instead, rehearse common questions to get comfortable speaking about yourself and your experience.
Want to increase your chances of nailing the job interview? Our virtual seminars can teach you effective job search strategies, enhance your personal brand, and more. Explore Career GRIT to learn more!
You're bound to encounter a soft opening question like "tell us about yourself." Revising this question means you have already developed a sharp elevator pitch that clearly explains your interests and desires.
Many hiring managers will also ask a more direct question like: "why should we hire you?" This is where practice helps you clearly explain your talents and how they relate to the specific role.
2. Research the company
Showing that you know the company and its values inside out is a great way to leave a lasting impression. While you may have held a similar role previously, highlight how you know the company you're interviewing with has its own objectives and target market.
This step goes far beyond just knowing the products or services offered. You should also conduct your own research on the company's internal structure and culture. This will help you explain why it's an excellent fit for your personality and goals.
Meanwhile, you should also read through the company's social media profiles and recent annual reports to understand the business and its place in the market.

3. Know the latest industry news
Employers want to hire people with a genuine interest in their work. By staying up to date with the latest industry news, you showcase how you appreciate the most important trends and market influencers.
So how do you stay in touch? Read industry publications that delve into relevant topics. Plus, follow the leading voices on social media to ensure you receive an informed opinion.
Alongside attending events, staying active in online groups and subscribing to insightful newsletters, include perceptive details in your interview responses to highlight your first-rate knowledge.
4. Emphasise your skills
Discussing your past accomplishments during the interview becomes much easier when you fully understand the job description.
As interviewers want to know whether your skills align with the position, ensure you've already thought about which of your hard skills and soft skills give you an edge.
For example, a web programmer might highlight their knowledge of several programming languages while discussing their stellar communication and problem-solving skills.
Throughout your responses, always emphasise how your experience benefits the company. By displaying an eagerness to learn and lead others, you present yourself as a potentially great asset.
Use these tips in your interview! Start applying on the MyCareersFuture job portal now.
5. Use real-life examples
Relating your skills to the company's needs is a great way to stand out during a job interview. However, you should also include real-life examples from your previous roles that highlight your expertise.
Before attending the job interview, reflect on past projects where you had a significant role in their success. Then, explain how your use of hard and soft skills brought about an exceptional outcome.
This helps personalise your talent and communicate how your work delivers productive results. Plus, it helps the company understand how you can help the department or business reach the next level.
On the lookout for a new job? Kickstart your career and discover meaningful career opportunities at WSG's Virtual Career Fairs. Register today!
6. Ask relevant questions
Practising interview questions is critical to your success. However, you should also arrive with insightful questions to ask the interviewer at the end of the session.
Start by asking about the day-to-day responsibilities involved. This will help you learn more about the position while giving you a chance to highlight relevant experiences.
You should also ask about the structure of the specific team or department you will work within. This showcases how you're a team player and lets you speak about successful collaborations.
Finally, ask the interviewer about the next steps in the process and when you can expect to hear from them. You'll leave the impression that you're interested in the position and ready to move forward.
Secure the job with a lasting impression
Standing out during the interview will increase your chances of securing the job. But before proceeding to that stage, make an impression in the candidate selection stage too. Take time to craft a resume and cover letter that will leave an impression. With an outstanding resume, cover letter and interview skills, you are closer to landing that job!