The salaries at the top end of Singapore's healthcare sector can be eye-watering. However, this income level isn't for no reason, with these specialised positions demanding rare talent, years of training, a motivation few people can match, and long hours to boot.
If you think you've got what it takes to become a highly-paid medical specialist, soaring wages complement the satisfaction of helping people and the challenging nature of the role. Check out these lucrative healthcare jobs in Singapore to find your ideal path.
Considering a Mid-Career Switch? Register for a complimentary session with WSG's Career Matching Services for some helpful guidance today.
1. Neurosurgeon
With the brain recognised as the most complicated part of the human body, neurosurgeons who operate on this essential organ earn some of the highest wages in the medical industry. Alongside the spinal cord and nervous system, neurosurgery requires rarefied knowledge of some hugely complex topics.
Therefore, it only makes sense for the pay to factor in this specialised know-how and the heavy responsibility of dealing with a delicate organ.
2. Cardiologist
The cardiology medical speciality is responsible for diagnosing and treating patients with heart and blood vessel concerns, such as high blood pressure and heart failure. Like neurosurgery, this hugely complicated area of medicine requires extensive training and experience, resulting in high salaries for specialists.
Cardiologists in Singapore organise diagnostic tests, perform procedures and prescribe medications to patients. In other words, they ensure the cardiovascular system of patients operates at peak performance, a vital part of ongoing health.
3. Orthopaedic surgeon
Orthopaedic surgeons are specialist medical professionals who deal with musculoskeletal injuries and diseases. Through rigorous diagnosing, treatment and rehabilitation schedules, orthopaedic surgeons help patients recover from serious injuries like broken bones, torn muscles and pulled nerves.
This role has great responsibility when operating on and treating patients with painful injuries, reflected in considerable compensation.
Find out more about WSG's Career Matching Services and how our professional career coaches can help you in your career journey.
4. Gastroenterologist 
Gastroenterology is another hugely complex medical field that includes parts of the body, such as the oesophagus, stomach, small intestine, colon, pancreas and liver. With these organs vital for absorbing nutrients and removing waste, gastroenterologists require detailed training and experience to perform their role to a high standard.
Like other medical specialists, gastroenterologists are experts in a complicated and highly specialised area essential to patient health, drawing significant pay.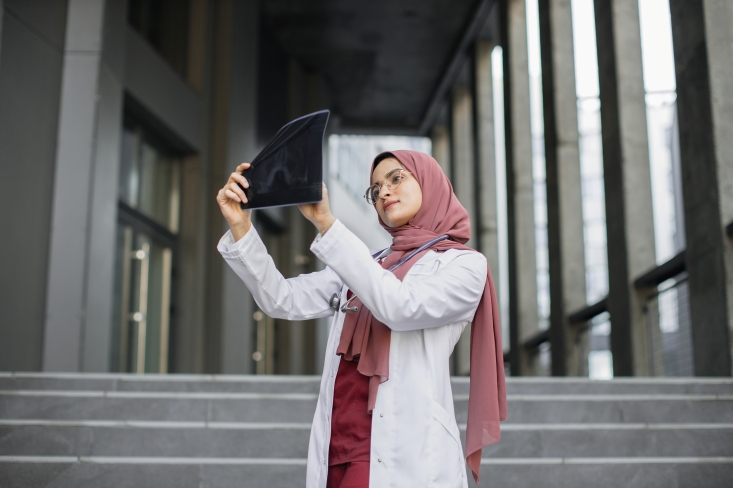 5. Diagnostic radiologist
Using nuclear radiation to diagnose and address health concerns, diagnostic radiologists are doctors that specialise in numerous medical imagery procedures. From computed tomography (CT) and magnetic resonance imaging (MRI) to X-rays, these technologies allow us to create images of what's inside the body.
Then, diagnostic radiologists' comprehensive training enables them to interpret these images to diagnose major illnesses and injuries, including Alzheimer's, blood clots, cancer and cardiac disease.
Looking for a job? Trying to ace that interview? Subscribe to our Telegram channel for useful career tips, resources and events! 
6. Anesthesiologist
Anesthesiologists have one of the most important jobs in the surgical theatre. When a patient is being operated on, anesthesiologists must keep the patient sedated and pain-free during the entire procedure. Naturally, the high risk of balancing someone's vital signs comes with a high salary.
In fact, anesthesiologists are some of the highest-paid medical professionals. If you're looking for a challenging but incredibly satisfying role, training to become an anesthesiologist might be the best move for your future.
7. Urologist
An illness in the urinary tract can lead to severe health concerns, such as kidney stones and cancer. An expert urologist is a medical doctor who knows how to treat these issues, and those occurring in the male reproductive system.
With urologists trained in numerous complex procedures, they can also prescribe medication and deliver behavioural training that reduces symptoms. It is a role that demands a lot and pays accordingly.
There is always a never-ending demand for talent in Singapore's healthcare industry, with salary ranges that are competitive in the market. Being an essential sector, these roles will be demanding albeit fulfilling.
Before you map out your healthcare career path, understanding the expectations of the role is important to ensure a job fit.