Mention healthcare professional job roles, and most people would think of doctors and nurses. While they make up the bulk of the healthcare workforce, they comprise a myriad of other roles that work hand in hand to support operations and deliver healthcare services.
What are the job opportunities in the Singapore healthcare sector?
With an increasing demand for quality healthcare services and a rapidly ageing population, the need for healthcare professionals has also been on the rise. 
From nursing and pharmaceutical roles to administrators and sales representatives, explore over 3,000 exciting opportunities in the Healthcare sector now!
Speaking in Parliament, Health Minister Ong Ye Kung said that more nurses, allied health professionals and support care staff are needed to operate hospitals, clinics and eldercare centres.
He shared: "They number 58,000 now, and MOH (Ministry of Health) estimates that this will need to grow to 82,000 by 2030."
Read More: How Making the Switch to the Healthcare Industry Can Bring Career Fulfilment
Minister Ong also pointed out that by 2030, one in four Singaporeans will be 65 years old and above, up from one in six today. A system to care for the aged, which includes more health and community care services, will require an estimated 30,000 more healthcare workers.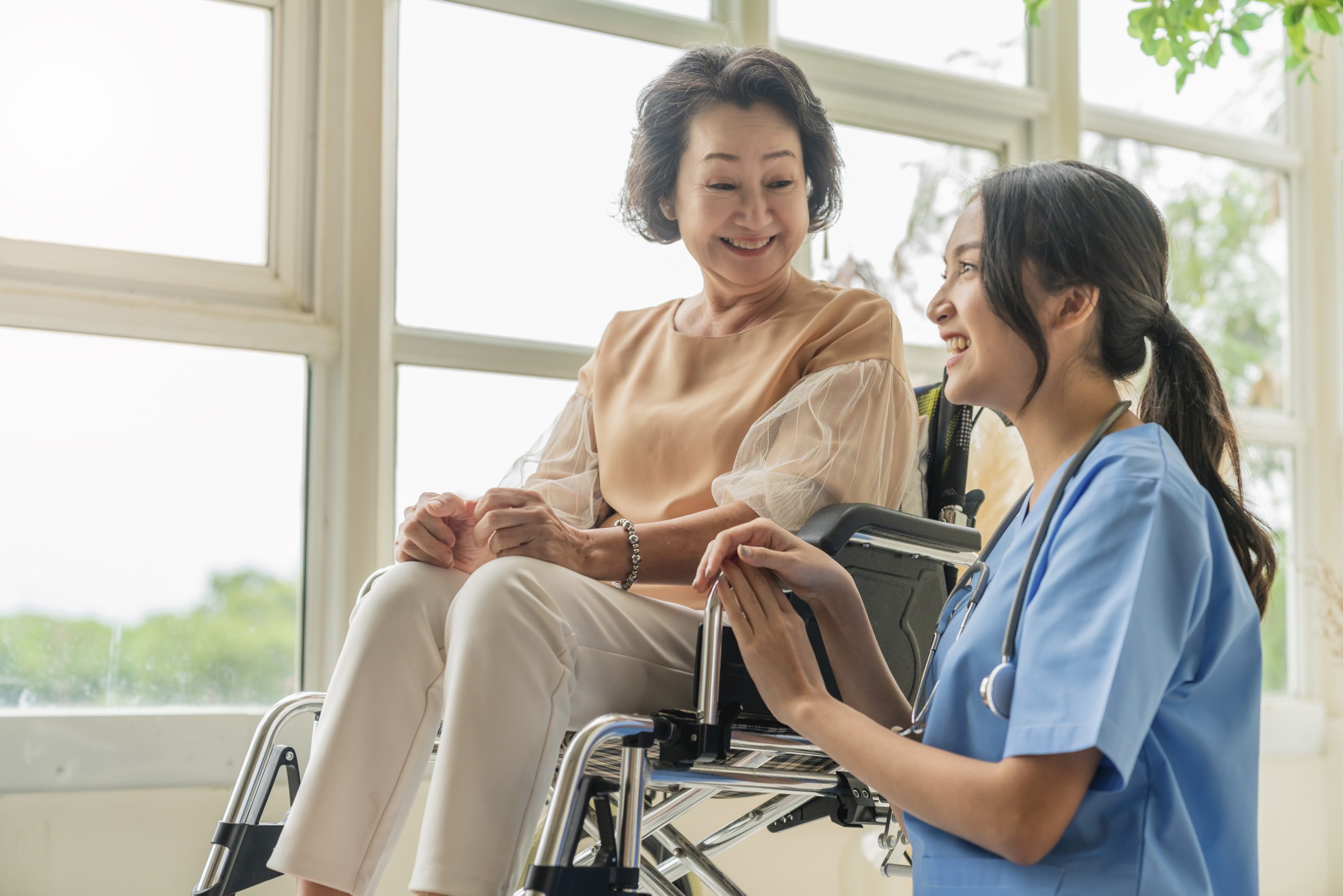 According to MOH, various schemes and programmes have been rolled out to attract and recruit fresh local graduates, mid-career individuals and mature workers, and retain healthcare workers in the sector.
In July 2021, a round of salary enhancements was rolled out for all nurses, allied health professionals, pharmacists, and administrative and ancillary staff in the public healthcare institutions and community care sector.
As the healthcare sector turns up the volume of recruitment, job opportunities abound. 
On the MyCareersFuture portal, there are about 3,000 available openings from companies in the healthcare sector as of December 2022. 
Here are some examples listed on the MCF portal:
| | |
| --- | --- |
| Role | Salary Range |
| Executive Assistant | $1,800 to $3,000 |
| Medical Sales Representative | $3,150 to $4,200 |
| Nurse Clinician | $5,000 to $7,300 |
| Occupational Therapist | $4,000 to $6,500 |
| Operations Manager | $4,200 to $6,500 |
| Pharmacist | $3,000 to $4,500 |
| Physiotherapist | $3,650 to $5,000 |
| Research Fellow | $3,000 to $4,500 |
| Social Worker | $3,450 to $5,300 |
| Staff Nurse | $2,500 to $5,300 |
Ready to make a real difference and shape the future of healthcare? Apply for jobs on MyCareersFuture now!
Where can I get help to make an industry switch to the healthcare sector?
Jobseekers or mid-career switchers lacking healthcare experience but are keen on joining the healthcare sector can up their chances of landing a job by upskilling themselves. 
WSG has Career Conversion Programmes (CCPs) with On-the-Job Training for the following job roles in healthcare:
If you need professional advice on navigating your career journey, register here to speak to a career coach!