With tourism picking up again and international borders opening, the aviation industry is returning to what it once was. Now, aviation companies in Singapore are seeing an increased demand for workers to compensate for this emerging demand.
Whether you've just graduated or are considering a mid-career switch, there are an array of aviation jobs in Singapore that may suit your vision and skillset. From management to engineering, you could find yourself in any of the positions listed below.
As we dive into some of the top aerospace jobs in Singapore, we discuss the skills and qualifications you will need to get a foothold in the industry.
1. Air Traffic Controller
Air traffic controllers are responsible for a range of duties. These include:
Monitoring and directing the movement of aircraft on the ground and in the air
Issuing landing and take-off directions to pilots
Communicating with flight and emergency response workers in the event of an emergency
The major priority of air traffic controllers is safety, but they must also direct aircraft efficiently to reduce delays.
They also use a combination of radar, computers, or visual references to perform their role.
Looking for a new role in a new industry? Explore over 100,000 jobs available on MyCareersFuture now!
Skills and education
Starting out as a Probationary Air Traffic Control Officer or PATCO, you will have to acquire relevant training from the Civil Aviation Authority of Singapore (CAAS). These come in the form of specialised courses and on-the-job training.
Aside from the hard, technical skills, Air Traffic Controllers must also have soft competencies to execute their duties, such as:
Powerful eyesight
Coherent speech delivery
Problem-solving
Teamwork
Ability to handle pressure
2. Airport Security Officer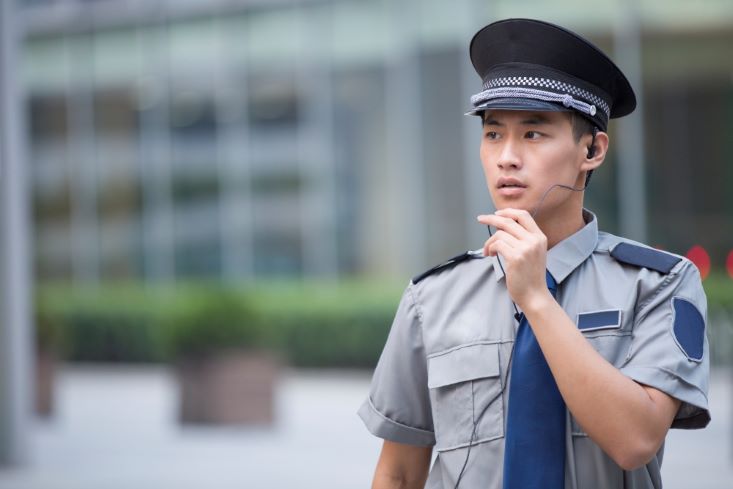 Are you interested in airline security? You might work in Transportation Security, where you will screen passengers, luggage, and cargo to verify that security regulations are followed.
Airport Security Officers play an important role in the aviation industry as they are responsible for monitoring the safety of civilian/commercial aviation passengers, tourists, aircraft, staff, and facilities.
Responsibilities in this role may include:
Patrolling airport facilities and property
Traffic directing
Coordinating law enforcement operations with other agencies, vehicular and foot patrols
Report drafting
Participation in airport-related training sessions
Seeking employment help? Make an appointment to see a career coach to help with your job search.
Skills and education
This role requires that applicants be physically fit, have no visible tattoos, can perform 12-hour shifts, and have completed at least 1 GCE 'N' / 'O' Level education module.
Agencies like Certis may also require staff to complete a short course in security to ensure they are prepared for the role, though on-the-job training is also provided.
As with any type of aviation role, Airport Security Officers are expected to have important soft skills like:
Conflict resolution techniques
Professional communication
Time management
3. Aeronautical Engineer
As an aeronautical engineer, you will be involved in the design, analysis, development, testing, evaluation and recommendations of aeroplane systems. This entails a myriad of aspects, such as:
Air control and propulsion systems
Flight simulators
Communications systems
Want to increase your chances of nailing the job interview? Learn effective job search strategies, enhance your personal brand, and more with Career GRIT. Register for our Virtual Seminars today!
Skills and education
As with most engineering roles, this requires a higher level of education to be considered eligible.
A bachelor's degree in aeronautical engineering, aerospace engineering, mechanical engineering, aeronautics, or fluid dynamics from an authorised university is one option for becoming an aeronautical engineer.
Aerodynamics, space mechanics, electrical engineering, and aircraft design courses are available in any of these degrees.
On the lookout for a new job? Kickstart your career and discover meaningful career opportunities at WSG's Virtual Career Fairs. Register today!
Alongside a degree, creative thinking skills, an innovative mindset, and problem-solving capabilities will benefit any candidate in this role.
In the aviation industry, particularly in design, many unforeseen obstacles emerge. Having the confidence and creativity to address them head-on is essential if you want to become a successful Aeronautical Engineer.
Exploring a new industry or starting off your career as a young individual can be nerve-wracking. With a growth mindset and skilful goal setting, you can set forth on a meaningful career. Good luck!