Architecture is a fascinating field for countless reasons. Not only do you get to use creativity to respond to client briefs, but you'll have to develop innovative solutions to complex problems. You would also get the satisfaction of shaping the built environment that enhances our communities.
However, like all jobs, architecture has some drawbacks that might make you stop and pause to consider whether it represents the ideal career move. Here, we take a realistic look at the pros and cons of working in architecture to ensure you understand what lies ahead if you head down this path.
Looking to make a career switch? Explore over 100,000 jobs available on MyCareersFuture now!
The upsides of being an architect
Knowing the most favourable aspects of working in architecture can inspire you to take your first steps to get qualified. Consider these advantages to level up your interest in the field.
1. You get to be creative
Most architectural designs offer a high degree of functionality that ensures a structure achieves its purpose, but buildings don't just exist to house people and businesses. Architects also want to produce unique and aesthetically-pleasing buildings that exceed expectations.
Naturally, architects require extensive creative talent to nail the brief while considering budgets, safety standards and local regulations. As the world looks to reduce greenhouse emissions, delivering sustainable and responsible designs is now a crucial part of the job.
2. Your work solves fascinating problems
Even an architecture project that seems simple on the surface can have several challenging problems to solve. From site constraints like unorthodox boundaries to unstable soil conditions, delivering projects around these problems can provide immense pleasure.
In addition, architects must collaborate closely with design partners and clients to ensure everyone is on the same page about the project's direction. You'll also have to figure out how to achieve client goals within the budget while implementing sustainability features and overcoming design hurdles.
Looking for career guidance? If you are exploring career changes and need professional advice, register for a complimentary session with WSG's Career Coaching today.
3. Architects can positively impact society
Architecture has the power to drive massive improvements across society. First, the sector designs and delivers functional, safe buildings that benefit occupants and neighbours. Meanwhile, architects contribute to inviting public spaces like parks and plazas.
Besides new designs, architects also play a major role in preserving buildings and neighbourhoods with significant cultural value. Finally, the sector can improve public health standards by developing eco-conscious settings that prompt exercise and mental well-being.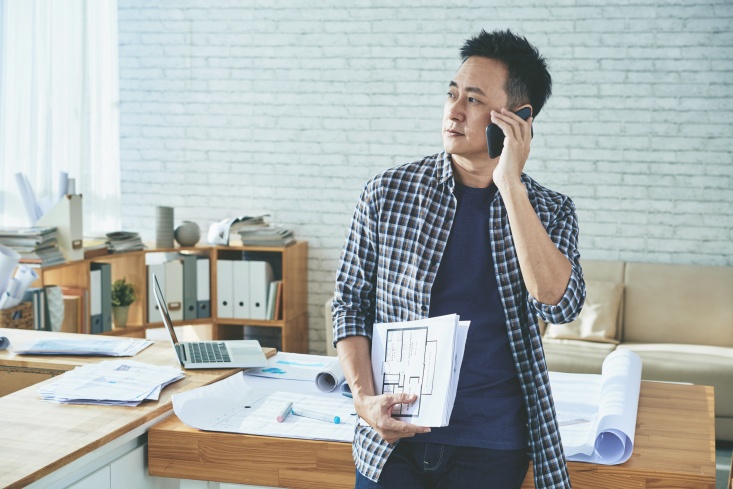 The downsides of being an architect
There are several outstanding benefits to becoming an architect. However, every aspiring professional should consider the downsides before diving head-first into the industry.
1. The hours can be long
Considering the deadline focus of the sector, architects can be expected to work long hours to keep up with client demands and deliver projects on schedule. While every firm places different demands on its team, busy periods see architects work upwards of 60 hours per week.
For architects with families – or those looking to start one – these hours can significantly impact your work-life balance. However, for those excited to showcase their sincere dedication and rise through the ranks, architecture can undoubtedly provide a rewarding career.
2. The job can be stressful
Architecture can be a stressful industry, like most creative jobs. With clients demanding their projects be completed on short deadlines, design firms can place significant pressure on the architects tasked with completing the job on time.
Likewise, solving complex design problems, navigating tight budgets and dealing with regulatory red tape can cause architects to experience burnout. If you're unwilling to work in such an environment, consider whether architecture is the right field for you.
Seeking some quick career advisory? Connect with our officers virtually on your job search queries here.
3. Getting qualified takes time
Architecture is an industry that values extensive education and training. Many professionals often complete a four-year bachelor's degree and continue to obtain master's qualifications to gain the necessary knowledge. Additionally, internships and other training opportunities provide valuable hands-on experience.
Although becoming a licensed architect may take time, the industry values hard work, dedication and expertise. With continued professional development, architects can advance to more senior roles and further their careers.