Let's face facts – employers see plenty of resumes in the course of their efforts to find the right candidate for their vacancies. Given the first step in getting spotted will be with your resume, it makes total sense that you should try to get yours to stand out.
Does how you format your resume really matter to employers though? Well, maybe it's more than just formatting, shared Zarina Abu Bakar, a certified Career Practitioner with 13 years of experience with Workforce Singapore (WSG).
She specialises in helping professionals through career exploration and coaching on resumes, job interviews and professional branding, and has helped over 3,000 professionals, managers, executives and technicians (PMETs) to move into careers that align with their interests, strengths and values.
Need personalised guidance in your job search? Register for a complimentary session with WSG's Career Matching Services today and get the support you need.
Speaking to Workipedia by MyCareersFuture, she said: "Employers may not have a strong preference for any particular resume format, as long as the information presented in the resume is clear and shows why the jobseeker is suitable for the role.
"The onus is on the jobseeker to choose a resume format that best highlights his/her key skills and experiences!
"Employers may look out for information such as the jobseeker's Knowledge, Skills and Attributes (KSA) and whether his/her KSA matches the job's requirements.
How should jobseekers customise their resumes?
So what's the secret to an attention-grabbing resume? According to Zarina, it's all about customisation. She said: "It is important for jobseekers to customise their resumes to the job they are applying for."
A customised resume enhances an applicant's chances of being shortlisted for an interview for a desired role by:
Showing an understanding of employers' requirements through the showcasing of their KSA
Supporting these with relevant career accomplishments.
Essentially, a customised resume matches the job requirements and attributes of a desired role!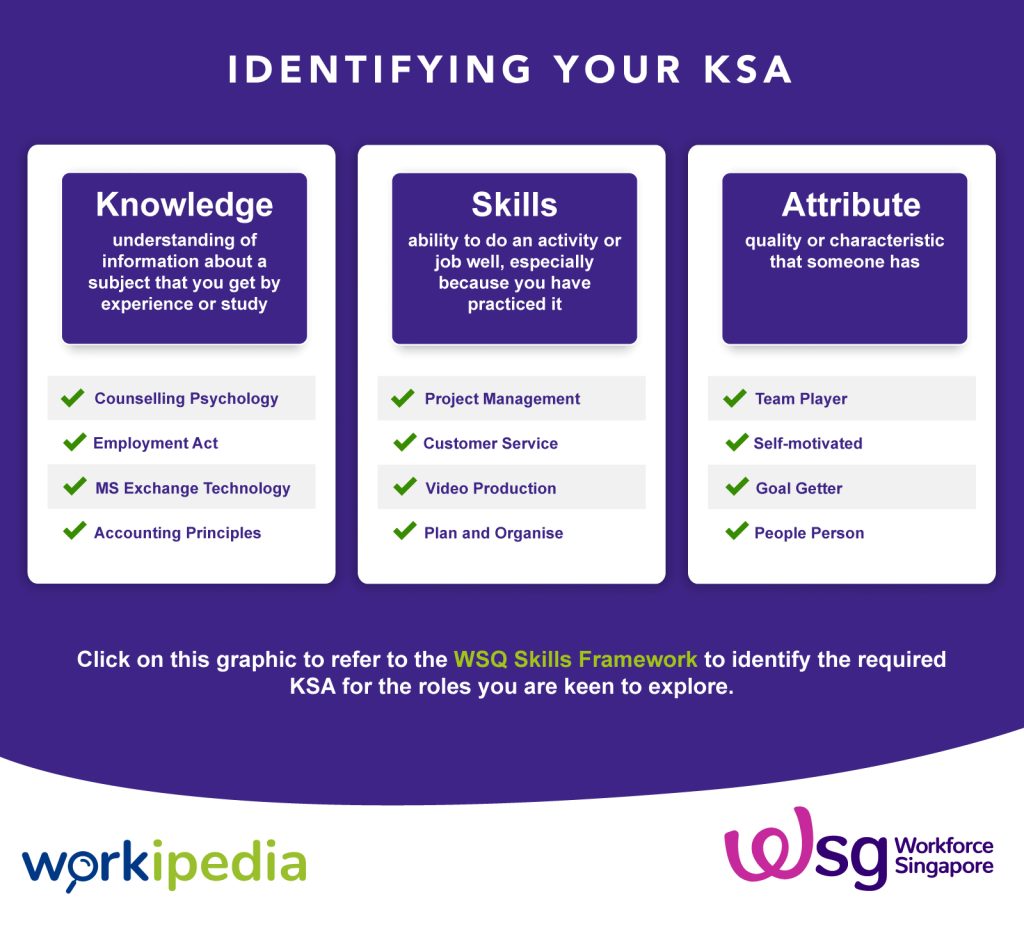 Use these tips in your next job application! Explore over 100,000 job postings available now on MyCareersFuture.
Which resume format do you use for which job industry?
That said, it's not that the format of your resume doesn't matter to employers- you've also got to customise it to fit the right industry you're applying for.
Zarina revealed: "The most common and preferred format is the reverse-chronological resume format, which can be used for all industries.
"However, for certain jobs in academia, a full Curriculum Vitae (CV) format may be preferred as this would list the candidate's full qualifications and academic work done.
"For those seeking to do a career switch, a functional resume format may be suitable as it showcases marketable transferable skills first."
What's the difference between a Curriculum Vitae and a resume?
Zarina clarified that a CV encompasses all information about your qualifications, certifications and work experiences from beginning to present. On the other hand, a resume contains only relevant information that is customised to the job role you are applying for.
Read More: Should Resumes be Functional or Chronological? Here Are Some Templates Either Way
She also shared some common resume mistakes jobseekers tend to make, in her experience:
Career Summary is either too short or too lengthy. Ideally, career summary should be a brief snapshot (3-5 sentences) of your career history and unique selling proposition
Hardly having keywords or core competencies related to the job role
Not highlighting any key achievements
Resume is overly lengthy (more than 4 pages)
Looking for a job? Trying to ace that interview? Subscribe to our Telegram channel for useful career tips, resources and events! 
In a nutshell…
So after all these, here are five fundamental tips you should look at in order to make your resume stand out below:
Look out for keywords in the job descriptions
Tailor your resume to highlight your KSAs to match the requirements in job descriptions
Showcase your achievements, skills and strengths
Use consistent font type and appropriate layouts
Check for spelling and grammar
Good luck with your job search!