In early 2022, Minister-in-charge of cyber security and the Smart Nation Initiative Josephine Teo offered a call for local initiatives to grow the sector. These can include ways to develop and recognise skills, and expand training and job placement opportunities, among others. A total $90,000 has been set aside for this venture.
This move is necessary with recent increasing cyber threats, driving the demand for cyber security professionals in Singapore. Whether you're a first-time jobseeker, a mid-career professional exploring a possible career switch to IT, or an IT professional looking for growth, it is important to understand the requirements for each endeavour.
Typically, these narrow down to your qualifications — from basic comprehension of cyber security concepts to enhanced knowledge of the technicalities.
Depending on where you're at, these certifications can help you land your desired role.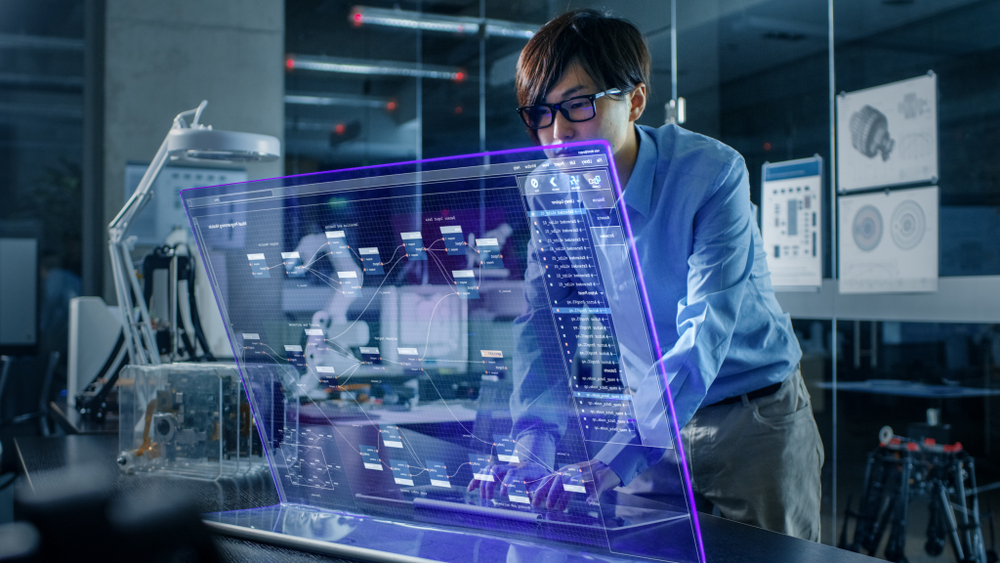 1. GIAC Security Essentials Certification (GSEC)
Mid-career professionals looking to attain a stronger credential as a beginner can consider the GSEC. While being an entry-level certification, it validates your skills in a range of areas beyond simple terminology and concepts.
These include active defense, cryptography and cloud security. In other words, with the GSEC, employers understand that you are qualified for hands-on cyber security roles, even as a fresher.
If you only have a generic IT qualification from a local polytechnic or university, taking this certification can further boost your chances of securing your dream job upon graduation.
Roles: Computer Forensic Analyst, Security Administrator, IT Auditor, Information Security Analyst
Requirements: You are advised to gain more understanding about networking and information systems first. If you do not have any prior qualification in the field, consider taking up the GIAC Information Security Fundamentals (GISF) certification.
Need some personalised advice for your career switch? Register for a complimentary session with a WSG Career Officer for support. 
2. CompTIA Security+
Similar to the GSEC, Security+ validates your core skills in cyber security, enabling employers to trust your ability in performing hands-on troubleshooting of security systems. Training candidates in practical, security problem-solving skills, this entry-level certification can even help you land an intermediate-level job.
Roles: Systems Administrator, Security Administrator, Security Engineer, IT Auditor, Helpdesk Analyst 
Requirements: Again, having some knowledge of the field is essential before sitting for the Security+ exam. You may consider the CompTIA Network+ and gain two years of IT security experience.
For mid-career professionals who are completely new to IT, CompTIA recommends taking up the Google IT Support Professional Certificate to build your foundational skills first.
3. EC-Council Certified Ethical Hacker (CEH)
Those looking to power up their career in cyber security can consider a specialised route. The CEH trains you to think like a hacker — you will learn how to lawfully hack into an organisation's IT infrastructure and sieve out vulnerabilities before a malicious attack.
With this certification, employers know that you have demonstrated your ability to perform penetration testing, detect attacks and implement prevention measures.
Roles: Penetration Tester, Cybersecurity Auditor, Network Security Engineer, Vulnerability Assessment Analyst, Cyber Security Consultant
Requirements: You must have at least two years of IT work experience before taking the CEH exam. Alternatively, you can complete an official CEH EC-Council course at an Accredited Training Centre.
Looking for a job? Explore a range of career opportunities with Career GRIT. Connect with hiring employers at various career events such as walk-in interviews, virtual job interviews, virtual career fairs, and many more!
4. Offensive Security Certified Professional (OSCP)
Another certification to acquire your capability in ethical hacking is the OSCP. The exam tests your ability to exploit vulnerabilities of various target machines, compromise their security and produce detailed reports based on your penetration tests.
The OSCP confirms your practical understanding as a penetration tester, an important aspect for employers looking for skilled cyber security professionals.
Roles: Penetration Tester, Security Test Analyst, Application Security Analyst, Cyber Security Consultant, Threat Researcher
Requirements: Familiarity with networking, Linux, Perl, Python, Bash scripting is recommended before commencing the exam. Offensive Security also recommends that you complete a Penetration Testing with Kali course.
Want to be in the know of the latest career tips, events and workshops organised by Workforce Singapore? Sign up for our e-newsletters now!
5. (ISC)² Systems Security Certified Practitioner (SSCP) 
For those looking for an intermediate security qualification, the SSCP is one to consider. This credential validates your ability to design, implement and monitor an IT infrastructure that is well-guarded against cyber threats.
The exam tests your hands-on expertise in critical areas of infrastructure security, which includes risk identification and analysis, incident response and application security.
Roles: System Administrator, Database Administrator, Network Analyst, Security Consultant, Network Security Engineer
Requirements: If you already have a bachelor's or master's degree in a cyber security programme, you can sit for the SSCP exam. Otherwise, you will be required to have at least one year of paid work experience in one or more of the testing areas prescribed by the academy.
Plan your career goals & book a cyber security course today
Before making a mid-career switch or deciding where to head next in Singapore's cyber security field, it is wise to plan out your short and long term career goals. Setting aside time for a cyber security course and studying for the exam is one such goal.
Consider these tips if you are juggling between a full-time role and upskilling.
Remember to take breaks and get in touch with professionals for help when needed. Good luck!