A mid-career switch can be one of the best decisions in your professional career. Before embarking on it, you'll need to decide where you want to head to. This will give you a better idea of the expectations, allowing you to plan your career goals for the switch.
For those considering to change their careers this year, here are some industries you can dip your toes in.
1. Digital marketing
The pandemic has switched up the way many businesses operate today. With more preferring to shop for products online, establishing a digital presence is now mandatory for every business.
Competing in the digital realm comes with a different rigour. One of the biggest opportunities lies within the online search space. About 88.3% of Internet-savvy Singaporeans used the search engine to find a product or service to purchase in 2021, with close to 90% visiting an online retail site.
As such, it comes as no surprise for businesses to implement effective search engine optimisation (SEO) strategies and bring more consumers from the search engine results page to their website.
Complementing this technique are online advertisements on websites and social media engagement, among others.

What's in it for you?
Companies looking for resources to stay competitive online will need to rely on digital marketing professionals who can take their businesses to greater heights. Some of the areas that will remain in demand for long include:
SEO writer
Account manager
SEO specialist
Google Ads specialist
Social media specialist
Useful transferrable skills: Excellent written and verbal communication, interpersonal relations, project management
2. Information technology
Since the future is digital, information technology (IT) will continue to be an essential infrastructure in every society. From desktop support to cloud computing, every business will require a robust IT support team to ensure day-to-day operations run smoothly.
Furthermore, Singapore is looking to boost its cybersecurity talent, with up to $90,000 in funds launched to support initiatives.
What's in it for you?
Living in a digital world means the demand for IT professionals will never drown, leaving you plenty of opportunities to explore a career in this sector. Many start off with the following entry-level jobs in IT:
IT helpdesk
Desktop engineer
Systems administrator
Cybersecurity analyst
Useful transferrable skills: Excellent interpersonal relations, customer service, research
Want to increase your chances of nailing the job interview? Our virtual seminars can teach you effective job search strategies, enhance your personal brand, and more. Explore Career GRIT to learn more!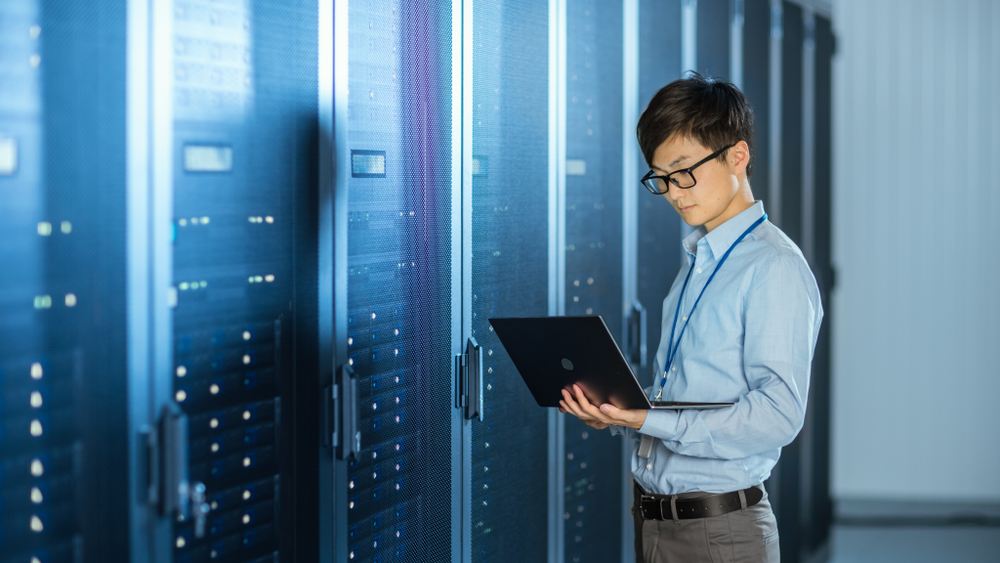 3. Agri-tech
Pandemic-driven food supply chain disruptions made it clear that Singapore will need to strengthen its food security, paving the way for greater advancements in the agricultural sector. Creating a talent pool has thus become crucial.
The launch of the new Career Conversion Programme (CCP) for Singapore's high-tech agriculture sector is a step in that direction. About 4,700 jobs will open up by 2030. Seven in 10 of these roles will be available for professionals, managers, executives and technicians, or skilled labourers.
Currently, only 2,000 are employed in the sector.
What's in it for you?
If you're looking for a fulfilling career change, the tech-driven agricultural field is one area to consider. As food security is critical to the functioning of a society, the sector will continue to see a demand for skilled professionals as Singapore expands its local supply.
A home-grown source for food means individuals carving out an agri-career can enjoy significant stability in the years to come. Two main pathways are available:
Agri-tech specialist: Farm manager, technologist, crop scientist, produce specialist and agronomist
Agri-tech operator: Supervisor, farm technician and operations executive.
Useful transferrable skills: Analytical and problem solving, people management, research
As the sector grows, it will also require a multi-disciplinary workforce, demanding skills in info-communications and engineering. This thus expands the scope for mid-career aspirants who can make the switch while bringing over relevant transferable skills from past domains.
Plan a successful mid-career switch today
A mid-career switch can be daunting. There are so many things to consider before changing your career. Once you have identified your area of focus, the next step in this journey is to upskill.
Knowing where you are now and where you want to be lets you plan your progression path better. This will also allow you to better prepare for interview questions around your mid-career switch.
Taking the step with confidence will bring you closer to your destination — some confidence booster tips here may help you.