People with excellent sales skills might find that a career in business development management is the perfect fit for their talents. With these professionals needed across virtually every industry, from healthcare and financial services to construction, goal-oriented workers can quickly establish a thriving career.
Supported by a self-motivated mindset and stellar interpersonal skills, levelling up your communication talents ensures you get to know prospective clients and convince them to partner with your employer. This helps drive the company's success and positions you as an invaluable sales resource.
Looking for career guidance? If you are exploring career changes and need professional advice, register for a complimentary session with WSG's Career Coaching today.
What does a business development manager do?
Ready to find out more? Here, we look at a business development manager's responsibilities to consider the essential skills and explore how you can build on what it takes to succeed in the space.
1. Set goals and develop plans
Setting realistic but challenging goals is crucial for any kind of sales professional. As a business development manager, you need to grow the business by nurturing leads and conveying the advantages of your product. So, what goals make sense for your business and its clientele?
Increasing the number of clients is always a good place to start. However, you need to develop a pitch that resonates with your prospect's needs to generate success. Alternatively, you can increase the value of existing customers by implementing strategies that convince them to invest more in your products.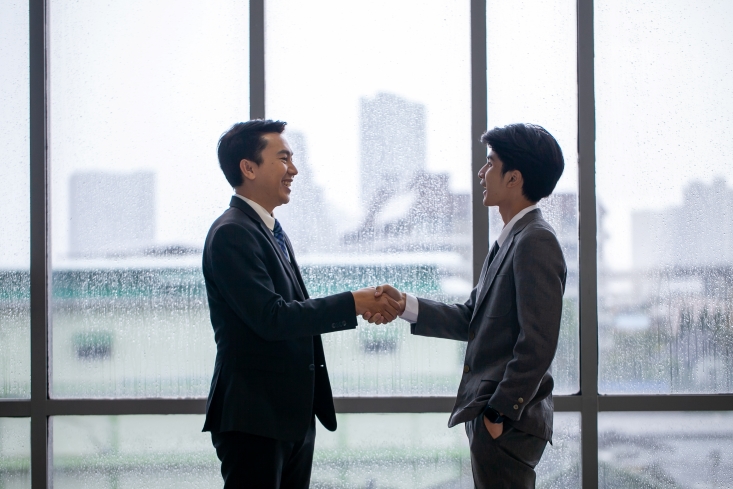 2. Research new target markets
Business development managers must always research ways to reach new clients when striving to generate more sales. Whether you're looking to get different target markets interested in your existing product or you're about to release a new package that appeals to specific customers, conducting market research is a critical part of your job.
With a logical goal in mind, you can develop a research method that generates insightful responses from the right people. You may ask your current clients to complete a survey that explores their pain points or organise interviews with experienced professionals to understand their needs. This research is crucial to business growth.
3. Nurture leads and foster sales
If your business has an appealing product, it shouldn't have a problem generating leads. However, with many companies operating in a competitive marketplace, you must convince potential customers that your product is the best option for their needs. This requires business development managers to have outstanding communication and negotiation skills.
To deliver the best results from this work, you must engage customers at every stage of the sales process. If a lead has reached out to learn about your product's features, you need to get on the phone to discuss their issues and how your product resolves them. This self-motivated mentality is imperative to your job performance.
Looking for a new job? Explore over 100,000 job postings now available on MyCareersFuture. Start applying now! 
4. Make proposals to prospective clients
As a business development manager, you must determine when to make specific proposals to individual clients. If you know a client is considering moving to a competitor, offering them an attractive discount or additional services for a low cost might convince them to stay.
This requires you to build strong personal relationships with clients, so you're never blindsided by their requests. Meanwhile, if your team develops a new product that might benefit your clients, you must pitch this option to clients to get them to invest. Refined sales skills are vital during this process.
5. Hold employee training sessions
Business development managers must also keep tabs on their colleagues. By setting expectations and overseeing the work of junior sales staff, you can foster a sales-driven workplace that effectively nurtures leads and maintains positive relationships with existing clients.
To do so, undertaking regular training programs with your team is essential. This might include sessions on the product's features and how these can be conveyed during the sales process to maximise outcomes. A dedicated approach to employee training can massively improve results.
Get bite-sized career tips and stay updated on the latest job listings and career events via our Telegram channel! 
6. Attend industry events
While business development managers must maintain positive relationships with their clients, it also helps to forge strong relationships within the industry. Attending conferences and industry events ensures you get to know the biggest players in the space and how they're generating success for their companies.
These happenings can also be a great way to establish relationships that benefit your organisation. Perhaps you meet an exceptional salesperson you'd like to recruit or discover a budding company that can help your business achieve its goals. Business development managers must always leverage fresh opportunities.
Are you an experienced professional looking to make a switch to a business development manager role? These tips will help with a smooth transition.