When Mr Eugene Seah was retrenched as the head of a department for a financial services firm, his life changed.
He would spend the next nine months applying to hundreds of positions with no results. During that period, he depleted his hard-earned savings and resorted to borrowing money to get by. Mr Seah also struggled to remain optimistic in the face of such circumstances. 
"One day, I met a person with cerebral palsy. He was using a wheelchair and needed help to do everything. Yet, he was doing charity and writing his autobiography using his toe! Meeting him woke me up," shared Mr Seah.
This chance encounter gave Mr Seah the epiphany that he could choose to have a positive mindset anytime he wanted, and not wait till he found a job. 
Elaborating, Mr Seah said: "I realised that an abundance mindset is the cause of abundant life, not the effect." 
The abundance mindset that Mr Seah mentioned was first coined by Steven Covey, the best-selling author of The 7 Habits of Highly Effective People. In his book, Steven Covey defines it as "believing that there is plenty for everyone." 
There are over 80,000 jobs available on MyCareersFuture. Apply for your next job role here!
The opposite of this mindset is the scarcity mindset where one thinks that there are finite resources. At work, this may manifest through selfish behaviour such as hoarding information or micromanagement. 
This change in ideology led Mr Seah to start his own training company and made it his mission as a life coach to empower individuals to live a life of abundance.
Like what you're reading? Join us on Telegram to get real-time updates on job vacancies, upcoming career events, career-related tips and more!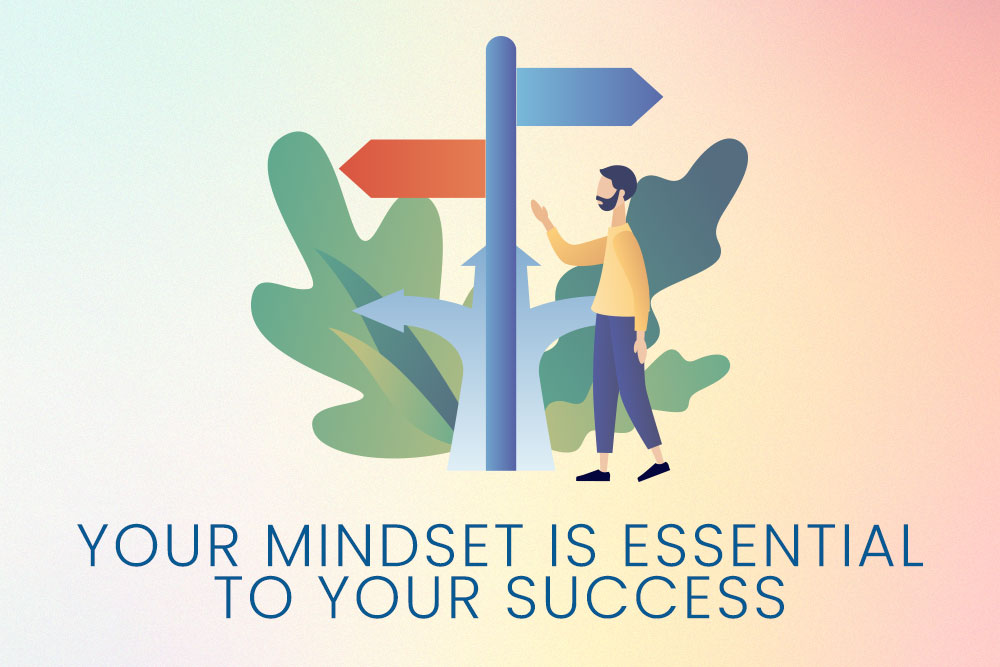 Mr Seah thinks that every outcome in our lives starts with a deeply held belief.
"If we believe that we do not have enough time or money, we will naturally reject people who need help. We will also end up feeling miserable if we perceive that the universe is short-changing us."
"If we start with the belief that there is more than enough time and money, we will become more generous. Naturally, we start to feel more joyful and fulfilled because we can achieve anything we want with sufficient time and money."
The same applies to our careers as well.
Find out how WSG's Career Matching Services can help you in your career journey.
According to high-performance coach Ms Julia Aw, thinking positively allows our professional lives to flourish. As a coach, Ms Aw helps her clients to explore their motivations and overcome the negative thoughts holding them back so that they can reach their potential. 
"When you are happy and grateful, you will carry this into your professional life. Your co-workers will experience the passion you have and appreciate you. This helps you succeed in your career," she explained. 
Similarly, when jobseekers possess this perspective, they believe that there is always a job out there for them. Thus, they are better equipped to pursue their dreams.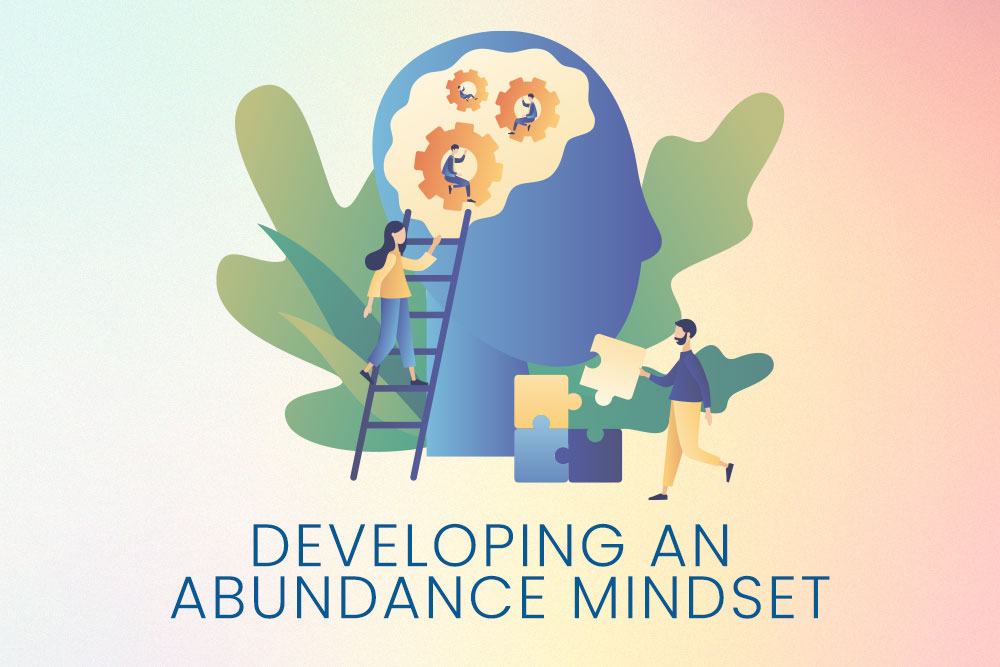 So how do you start cultivating this constructive way of thinking?
Mr Seah encourages individuals to start by meeting as many people as possible. Doing so will help us realise that one can adopt a positive mindset regardless of their circumstances.
Share this with your friends on LinkedIn and Facebook!
Citing himself as an example, Mr Seah said: "After losing my job, I started making new friends, and realised that there are many people in worse financial situations than me, yet they continue to live joyfully with generosity."
Secondly, Mr Seah encourages everyone to flow and adapt to changing circumstances. 
"This attitude is like a river flowing into the ocean. It is very important to flow over all the rocks that are in the path. Someone with a scarcity mindset may stop in their tracks and be paralysed by fear and over-analysis."
This step is especially important as it helps us focus on identifying opportunities to solve our issues.
Ms Aw suggests that enriching others' lives can help as well.
"When you start to see how you can help others, such as those living in worse conditions than you, you will be grateful for what you have."
As we start cultivating this new perception, Ms Aw cautioned that it is easy to get caught up in a scarcity mindset — the opposite of what we want. 
Giving an example, she said: "I can't believe this is happening to me, I'll never get ahead of Lucy, she is always doing better than me, I'll probably lose my job over this."
Read More:5 Technology Recruitment Trends in Singapore in 2021
In such scarcity spiral situations, Ms Aw encourages individuals to reflect if they grew from the experience.
"I believe everything we are going through allows us to learn and grow.  How can you use this situation to grow and develop?" she said.  
"Finding the lesson in these situations helps you shift to an abundance mindset and see more possibilities available to you."