The Covid-19 pandemic has affected the livelihoods of millions around the world, and even our local celebrities have not walked away unscathed.
The name Wang Lei is a trending topic these days. Not just in Singapore but across the causeway to Malaysia and around the region as well, with his name even making it to headlines in China (a meme account in Chinese microblogging website Weibo has seen Wang Lei's video rack up tens of millions in views).
And in many ways, it is all because of the Covid-19 pandemic, which forced him to come out of his comfort zone and into an altogether strange realm for him, one that involved social media and technology.
Many of us know Wang Lei as the comedian who has appeared in various films, television programs, variety shows, and on stage — but many might not know that he has actually adapted and evolved all his life.
He was a Primary 5 school dropout, a lingerie salesman, soda deliveryman and a long-time gambling addict.
Like what you're reading? Join us on Telegram to get real-time updates on job vacancies, upcoming career events, career-related tips and more!
Believe it or not, Wang Lei once had $300,000 in gambling debts and was the target of 11 loan sharks. In 1999, he gambled away the entire cash proceeds from the sale of his HDB flat at the poker tables on a cruise ship; he lost $230,000 in just 3 days.
Even after joining the getai scene at the turn of the millennium, he was still affected by his gambling addiction — sadly, it was the death of a getai colleague that finally made him turn his life around.
With a regular and successful getai hosting schedule and numerous movie-role offers, Wang Lei had truly "made it" in the entertainment scene.
But then Covid-19 came, and all the shows dried up.
So how did a 60-year-old man with no formal education or training use technology and social media to not only push his popularity but absolutely fly with success as well?
Read Also: 3 Steps to Bouncing Back
No income due to the pandemic
For 75 days, Wang Lei (in his own words) "had zero income." Being primarily a getai performer, Wang Lei's job did not allow him to work from home, forcing him to dive into his fixed deposit savings after some time, with increasing worries on how to feed his family.
Stroke of good fortune
It was completely by chance that Wang Lei met a fishmonger friend of his at a coffee shop while tapao-ing food one day.
The fishmonger had an incredible amount of seafood with no conceivable way of selling them. People were staying home; his staff could not enter markets — he needed a way to get out of this rut.
And so after a quick chat, Wang Lei was convinced by the fishmonger to attempt his first-ever Facebook LIVE seafood sale.
"I just try only lor. Sell one fish, 50 fish also OK, I just try."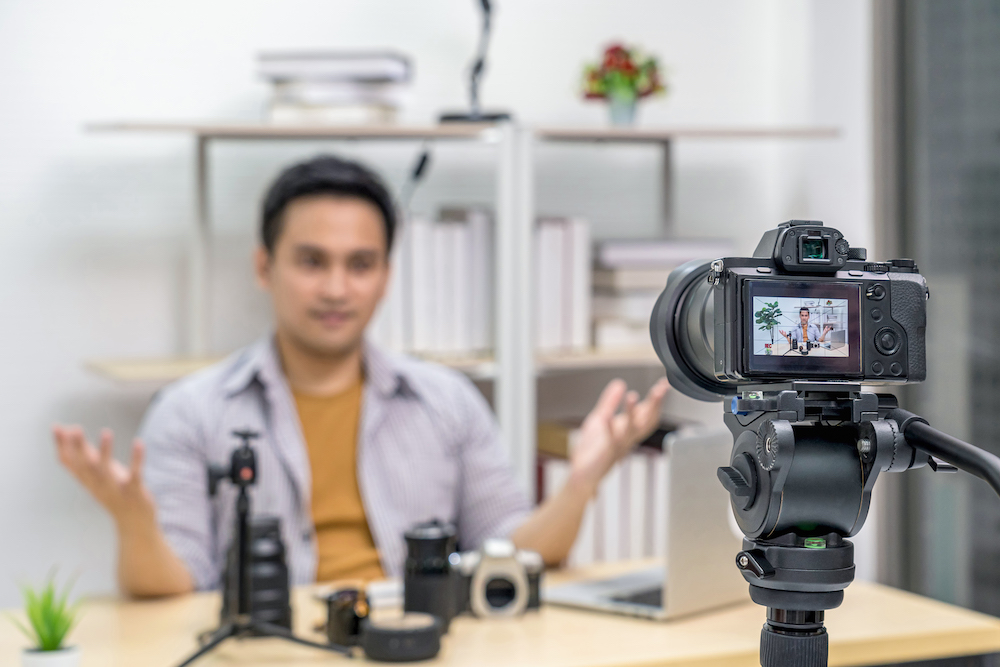 Going digital
For someone who was just giving Facebook LIVE sales a try, his numbers were astronomical.
In just 15 minutes, Wang Lei managed to sell 3,000 pieces of fish!
Never in his wildest dreams did he ever think that it would be possible. But his personal charm, colourful language and effervescent energy made Wang Lei a natural in social media sales.
But it wasn't just a case of going online and talking aimlessly that made him such a success; before he could do all that he did, Wang Lei actually put in a ton of effort to learn.
He would go online to research about the particular types of seafood that he had to sell on the night, taught himself how to Google for things, and discovered how to download apps.
Wang Lei ensured that he could get as much knowledge as he possibly could before going LIVE. Despite all the triumphs though, another problem soon arose…
Delivery woes
Getting an order for 3,000 pieces of fish might seem incredible but delivering them was going to take another unbelievable feat altogether.
In the end, he sought help from another group of Singaporeans who were also affected badly by the pandemic: Grab drivers.
It was one of Wang Lei's proudest moments, "Not only was I able to help the fishermen, I also helped the Grab drivers with income."
There are over 80,000 jobs available on MyCareersFuture. Apply for your next job role here!
A learning experience
When asked what he has gained from the entire experience, his words were not only inspirational but a timely reminder to all of us that you can never be too old to learn.
"I learned how to use my smartphone, how to download and use apps. I've learned how to search on Google to learn about the types of fish and their history."
With assistance from his son and nephew, Wang Lei learnt how to navigate the technological mazes on the go and also devised a system to collect orders during his Facebook LIVE sessions.
Read Also: 3 Ways to Survive and Grow During a Crisis
What can we learn from him?
Wang Lei's success story in a field where he was supposed to be a fish out of water has even made it to parliament!
Gan Thiam Poh, MP for Ang Mo Kio GRC, recently mentioned Wang Lei in an address (in Mandarin) to parliament, and how Singaporeans can learn from his journey:
"By turning crisis into opportunity, Wang Lei's adaptability created new opportunities and an interesting new career for himself as an online influencer! Singaporeans should learn and adapt to new technology and set their targets worldwide. With this online venture, numerous celebrity agencies in China have reached out to him, creating a new market for Wang Lei to flourish in."
We are never too old to learn; if a man pushing 60 can do it, so can you!
Embracing technology is the way to go
Never be afraid to get help; if the fishmonger friend had not reached out to Wang Lei, we might never get to enjoy this success story unfold in front of our very eyes. Even Wang Lei sought help from his son and nephew for his technological woes.
And if it's help you need, there is plenty out there.