The rising gig economy worldwide is creating new opportunities for jobseekers, whether as a preferred career choice or a stop-gap solution before looking for full-time employment.
What does it mean to be a freelancer?
A freelancer refers to an individual who earns by providing a service by the hour, day, or per assignment and works with many organisations at a time.
In Singapore, individuals who take on freelance jobs are termed as 'own account workers' or 'self-employed persons'.
In the 2019 labour report by the Ministry of Manpower, the number of people with freelance jobs in Singapore increased to 211,000 from the previous year – a bulk of the statistic comprises taxi and private-hire drivers, and insurance agents.
Other vocations include private tutors, real estate agents, and media-related workers.
The question begs: Is freelancing a good career?
When jobseekers explore what it means to be a freelancer, they often do so in comparison to the traditional full-time employee.
Did you know that MyCareersFuture has freelance and flexi-work opportunities available? Explore them now.
1. Freelance jobs offer more flexibility and independence
Freelance jobs provide workers with the freedom to take up or decline an assignment. A benefit that full-time job holders may not get to enjoy, this flexibility allows the freelancer to be in full control of his/her work.
The freelancer can also be strategic in acquiring assignments — accepting jobs that provide them with opportunities to learn and grow.
This is important for sectors such as media, IT and manufacturing where there is a cross-industry demand for skills.
Contract workers taking up various projects in different environments develop expertise and skills, making them more employable as versatile practitioners.
Moreover, freelancers are not geographically limited as opposed to regular employees. Where applicable, they can take up freelance jobs beyond Singapore and work remotely.
This points to the practice of independence. While freelancers may be employed to work with other freelancers or full-time employees on projects, they are largely independent workers.
They manage multiple projects on their own, work at their own time and pace. They take charge of all back-room activities such as planning meetings, preparing contracts and invoices, and following up on payments.
Read Also: 3 Part-Time Opportunities to Consider During Covid-19
Is this for you?
Flexibility is a perk but it needs to be managed with proactivity.
This not only requires effective time management but also the discipline to stick to self-set schedules, and meet multiple deadlines on your own.
You can, for instance, set aside specific days in a week for client work and others to complete administrative duties.
Investing in online project management, such as Trello, Asana, Basecamp or Monday.com, to organise multiple deliverables and collaborate with clients on the go will help you too.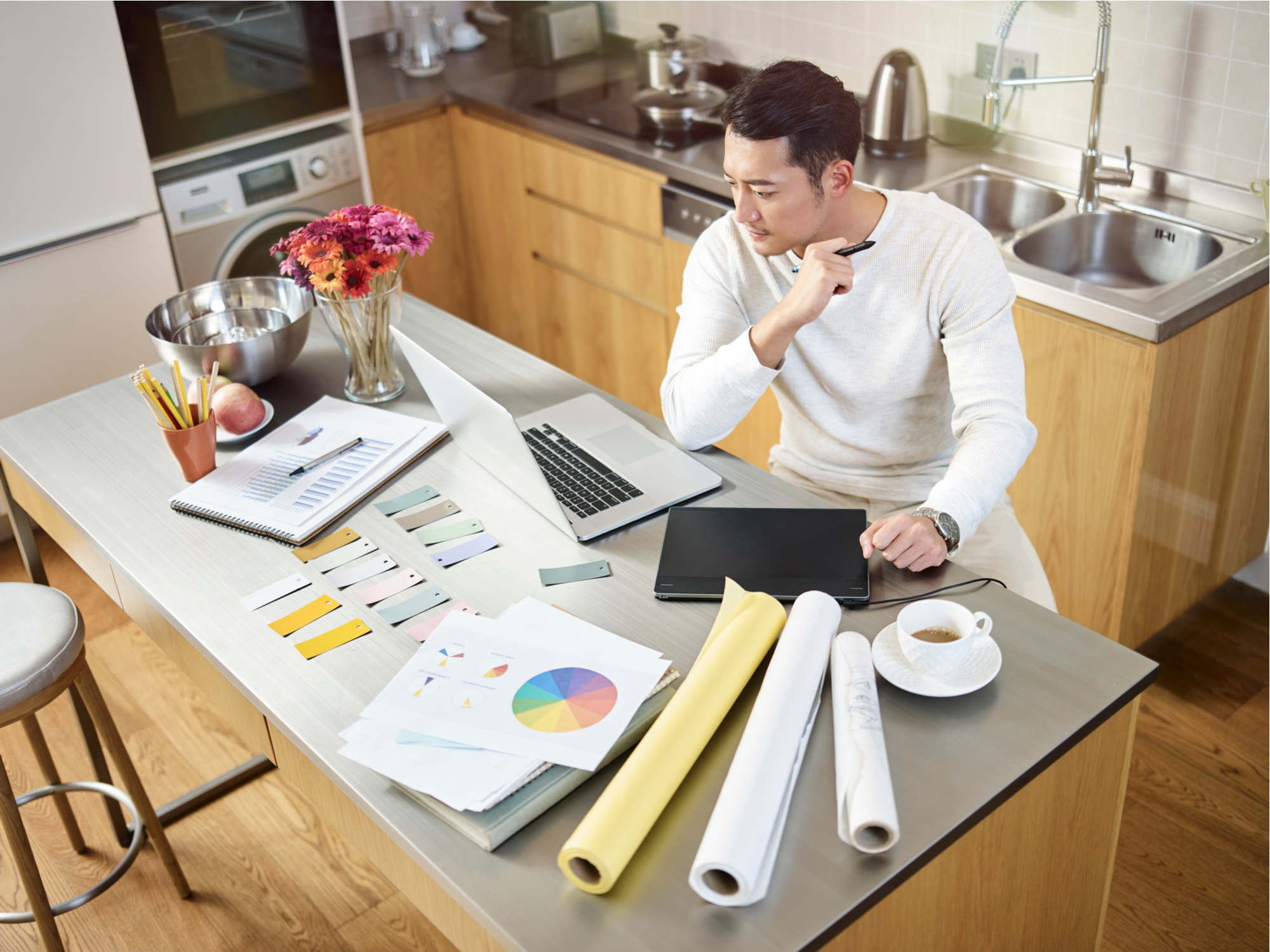 2. Freelance jobs require more security
Working independently as a freelancer means you let go of the securities you would otherwise enjoy in a full-time role.
Some questions jobseekers ask themselves before taking up freelance jobs in Singapore include:
Do freelancers get Central Provident Fund (CPF) contributions?
What can I do when I am denied payment of my services?
Apart from these, there is also the uncertainty of variable incomes and the 'famine' of jobs.
Looking for career guidance? If you are exploring career changes and need professional advice, let us help you. Click here to register your interest and we'll be in touch soon.
Is this for you?
Local authorities have addressed the potential growth of the gig economy, putting in place regulations and initiatives to protect those who want to freelance in Singapore.
These include a set of voluntary employment practices stipulated in the Tripartite Standard on Contracting with Self-Employed Persons, and CPF's Contribute-As-You-Earn pilot scheme where public organisations have a portion of the fees transferred to the freelancer's Medisave accounts.
There are also the NTUC income insurance policy and long-term medical leave coverage by Gigacover.
While these schemes are available to freelance workers in Singapore, freelancers, above all else, must develop resilience to cope with uncertainty and disruptions.
Proactively looking out for opportunities is key.
You can do this by signing up for networking events to connect with industry professionals, engage with them on LinkedIn or book a desk at coworking spaces to meet potential clients.
Keep updated on the latest career trends via on Telegram
Is freelancing a good career?
Freelancing is as good a career as a full-time employee's, as long as you create suitable circumstances for yourself.
This requires a positive mindset and a solid understanding of your working style.
If you want to make the switch from full-time to freelance in Singapore, consider exploring the broad categories of freelance jobs to find one that suits your career interests.
Those searching for stable employment can look for freelance opportunities via our jobs portal or career fair for an alternative source of income in the time being.