Organisations that invest time in employee's financial literacy win the merits of a less stressful workforce, considering money matters pose the highest level of tension among workers.
However, freelance professionals in Singapore do not enjoy such a level of attention to their personal finance. Since they work predominantly as self-employed individuals, gaining financial literacy is a responsibility they have to take on themselves.
Attend walk-in interviews, virtual career fairs, complimentary workshops and more! Explore Career GRIT and find events and other resources best suited to your career journey. Check it out now.
What is financial literacy and why is it important?
Financial literacy refers to the set of skills that enable individuals to make informed decisions when using and managing their money. As money impacts almost every aspect of life, having a strong foundation in personal finance ensures one has enough funds to support life goals such as education, housing and retirement, while also managing debt and avoiding financial fraud.
Generally, financial literacy can be explained through the following pillars:
Budgeting – Planning how much money to allocate for various needs per month, such as food, transport, groceries and bills.
Saving – Deciding how much money to set aside each month and accumulate for future use
Investing – Turning your resources into profits
Debt management – Clearing loans and other debt to maintain a good credit score
Why should freelance professionals consider investing time in financial literacy?
Freelancers like yourself may not receive a fixed income per month as it is contingent upon the number of assignments you take on and the remuneration you receive for each. With such irregularity, it is important to ensure you still have enough funds to get by even on the worst months. On top of that, with no employer contributions to your Central Provident Fund, finding ways to expand your financial resources become imperative.
Void of many safety nets that are available to full-time employees, sound financial planning thus becomes crucial.
Personal finance for freelancers in Singapore need not be anxiety-inducing. These financial literacy tips will help you stay well-aware of your cash flows while you further your freelancing career.
Like what you're reading? Join us on Telegram to get real-time updates on job vacancies, upcoming career events, career-related tips and more!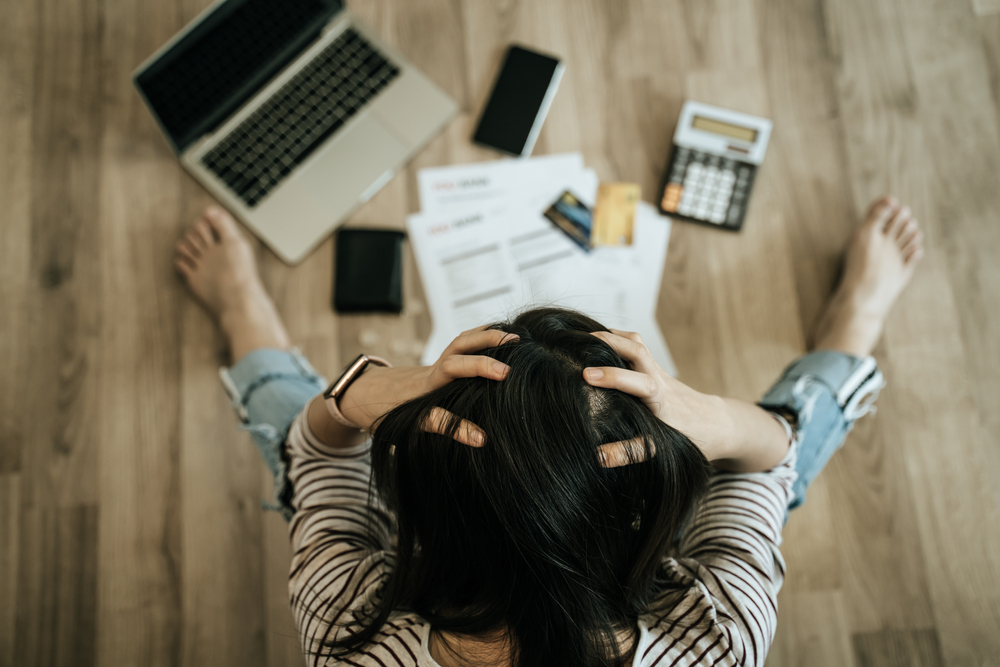 Financial literacy tips for freelancers
1. Budget in advance 
List the various expenditures you must attend to each month and the amount of money to allocate. This can include:
Food
Transport
Bills
Work equipment
Leisure
The total amount gives you an idea of how much you must make, at the minimum, per month. This way, you can identify the number of freelance assignments you need to take on to meet your expenditures.
You should also make allowances for taxes to pay to the Inland Revenue Authority of Singapore should your yearly income exceed a certain threshold. 
2. Track your expenditures
It would be wise to manage your business and personal expenditures in two separate bank accounts. That way, you can track your daily, monthly and yearly expenses more coherently, identify and analyse your spending habits, make better budgeting decisions and find ways to save more. Having funds stored separately for personal and business use also means you will always have money to tap on for either when the need arises. It's easy when you have an intuitive budget tracking app at hand, such as Household Account Book, Spendee and Wally. The free options are already fit with features that will guide you on planning your expenditures, such as easy-to-update logs, alerts for what you have left for the month and integration with your bank account.
3. Set a percentage of savings
You must also save funds for future goals, such as your purchasing a house or settling down. Decide on a percentage you feel comfortable to set aside each month, while also paying attention to your monthly expenditures.
4. Explore alternative modes of revenue generation
Having additional revenue streams or passive income ensures that you have some cash coming in, necessary to cushion the impact of rainy months. There are various to go about this:
Build and monetise a blog
Generate and monetise video content on YouTube
Create and teach online courses
Sell unused assets (i.e. graphic designs, photographs, etc.)
Turn an existing hobby into a service you can offer (i.e. yoga classes, football training, etc.)
Alternatively, you can also dip your toe in the world of investments. While this is a domain that not many are familiar with, it is always worth a shot to sign up for courses to get a head start. Options like the SGX academy offer free or SkillsFuture-sponsored courses you can explore!
Managing your personal finance need not be difficult as long as you understand how you intend to use the money and what you want the money to do for you. Getting in touch with a financial advisor is also an option if you need further guidance.