Nowadays, a good company does not necessarily equate to one that offers high-paying jobs.  When deciding on whether a job is right for you, it's important to look past the paycheque.
While salary is important, it doesn't always equate to happiness.  Things like employee benefits are also important — they play a vital role in helping you save money, stay healthy, and just enjoy life more in general. 
In fact, a 2015 survey from Glassdoor revealed that four out of five employees prefer better benefits to a pay raise. 
Need more career tips? Your resource for career-related articles, updates, and events starts here!
Beyond the basic paid leave and medical insurance benefits, here are some companies in Singapore that have surpassed the Ministry of Manpower (MOM)-standard to keep their employees happy:
1. Circles.Life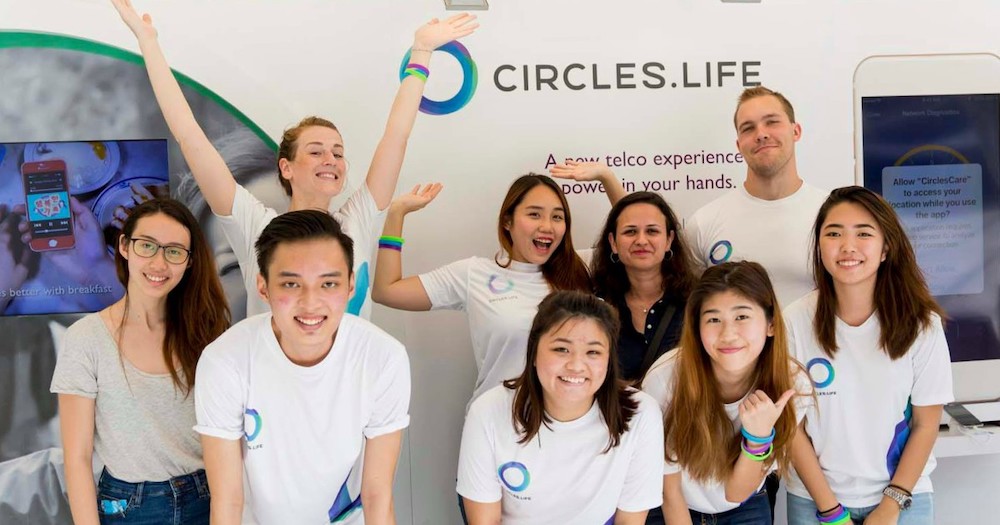 Circles.Life has made waves as Singapore's first virtual mobile telco, which prides itself on fighting 'data deprivation' with its signature 20GB for S$20 offering. 
As if this add-on option is not attractive enough, Circles.Life has upped its game further by upgrading it to offer unlimited data at the same price for its data-heavy users. Key employee benefits: 
Employees can choose to work from anywhere, anytime — it's all based on trust and project ownership!
No medical certificates are required for sick leaves unless employees intend to go on sick leave for more than two days.
For annual leave, employees are entitled to 15 days a year, but they can also opt for unpaid leave if needed.
There are no fixed days for the number of unpaid leave and it is dependent on the manager's approval.
Employees can apply and attend any training course to develop their skills, and all costs will be borne by the company.
Full-time permanent employees — regardless of their position — are awarded an employee stock ownership plan (ESOP), on top of their salary and yearly bonus.

 

Employees are also given a referral bonus of up to $4,000 when staff refers someone for a tech position in the company.
On Wednesdays, the company organises free lunches, on top of monthly team lunches.
2. Siemens Singapore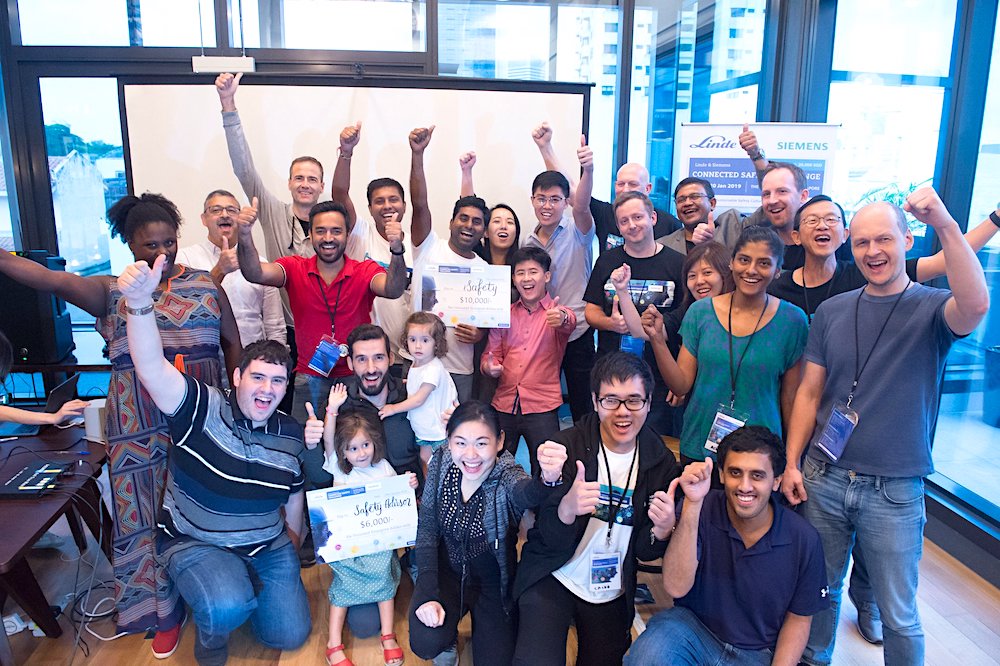 This German engineering group is a global powerhouse in electronics and electrical engineering, operating in the energy and healthcare sectors. 
Today, this 1,300-strong company is one of the largest European business entities in Singapore, with reported sales of €533 million (S$817.3 million).  Key employee benefits: 
Employees can work from home up to five working days a month. They must first obtain mutual agreement with their direct supervisor, and the required work hours and tasks must be well-communicated and understood.
Employees have a flexible spending account where they can make claims for health screening, dental and vision care, fitness equipment, wellness programme, TCM treatment, health supplements, professional development courses etc.
Employees who are legally married can claim S$3,000 for every childbirth to cover delivery expenses.
Employees above 40 get S$700 biennially for full body or targeted health screening.

 
There are over 80,000 jobs available on MyCareersFuture. Find your next job here!
3. Cherie Hearts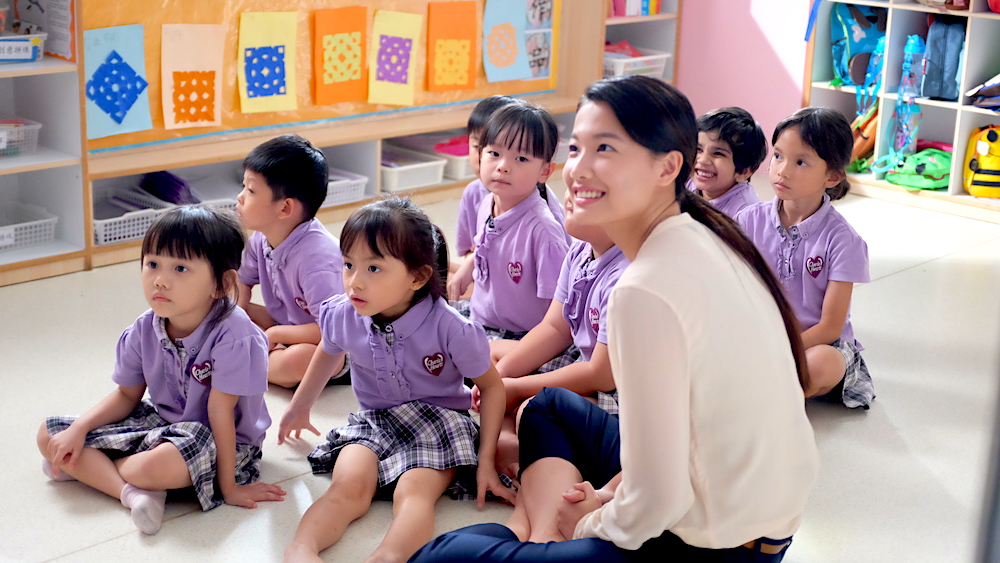 Cherie Hearts is an established preschool in Singapore that is dedicated to educating and caring for children for nearly a decade now.
It is not only the largest but also the fastest-growing brand of childcare centres in Singapore with over 60 branches and counting. 
With more than 75% of Cherie Hearts' workforce comprising women with children, the company makes concessions for its employees in its comprehensive list of Flexi Schemes and Leave Benefits.  Key employee benefits: 
Full-time employees who enrol their children in the same childcare centre they work in enjoy free childcare services, allowing them to save up to S$1,000 a month.
Other Flexi Scheme benefits include compressed work schedules, tele-commuting, and part-time work. Employees can apply to work from home once a week with no pay deductions.
Employees can bring along their family members when they go on work-related trips overseas. Cherie Hearts will heavily subsidise the expenses, up to fully funding the travel costs of the family members.
4. Grab Singapore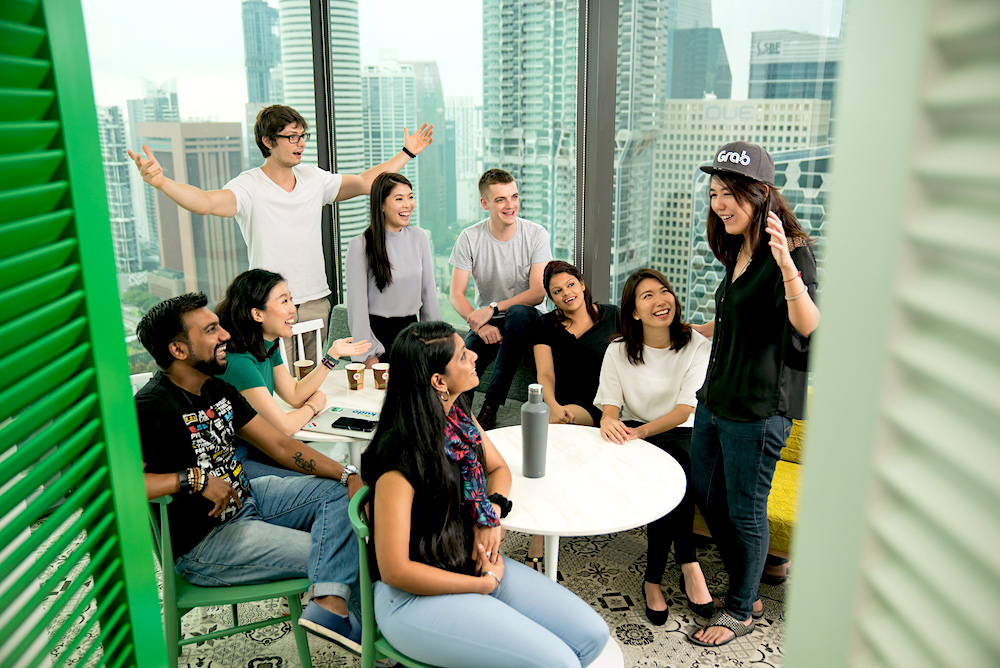 Grab started off as a ride-hailing firm, but it has since expanded its services to include other lifestyle services such as food delivery, parcel delivery, mobile payment, hotel booking, insurance services, among others as part of its grand 'superapp' vision.
Read Also: Transferable Skills: What Employers Are Looking For and How to Develop Them
Today, it is the most valuable tech unicorn in Southeast Asia and is reportedly valued at US$10 billion in its most recent funding round.  Key employee benefits: 
"Love all, serve all" day — A day off for employees who give back to society by offering their time and service at organisations such as a charity, society, or an organisation that is registered with local or national government bodies.
Full-time employees can claim over $4,000 per annum for various products from medical, fitness, mental health and wellness, and even personal holidays!
Employees are entitled to claim for personal health screening expenses once a year.
Female employees can claim maternity expenses, depending on the different types of deliveries.
Employees can claim yearly professional membership fees from recognised professional associations which is relevant to their job scope.
Read Also: From Free Air Tickets to Unlimited Annual Leave, Here Are 10 S'pore Companies With the Coolest Employee Perks
5. DBS Bank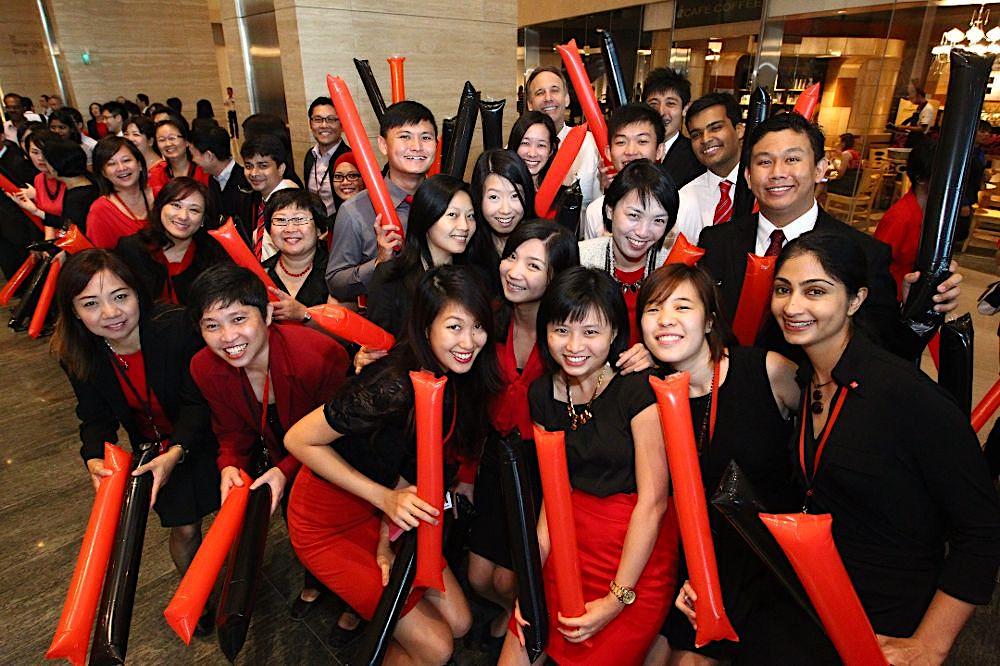 Founded 50 years ago, DBS Bank is now a leading financial services group in Asia. In a first for a Singaporean and Asian bank, it has actually overtaken larger, more established banks to be named 'Best Bank in the World' in 2018. 
Beyond the anchor markets of Singapore and Hong Kong, DBS Bank also serves corporate, institutional, and retail customers through its operations in Thailand, the Philippines, and Indonesia.  Key employee benefits: 
Employees get to enjoy preferential rates for banking transactions and financial loans. Staff can also enjoy fee waivers for credit cards.

 

Employees can enjoy discounted bancassurance (covering travel insurance, personal accidents, home contents, maid insurance and car insurance) as well as investment products.
The bank will contribute a monthly cash amount equivalent to 25% of employee's CPF contribution, capped at 10% of their monthly salary.
Employees can choose among four different work arrangements. These include a flexible time arrangement, where they can choose their start and end time as long as they complete the stipulated hours; a part-time arrangement; an option to work from home; or take a sabbatical leave.
In addition to annual leave and maternity/paternity leave, employees have the following leave options — marriage leave (seven days), volunteer leave (two days), birthday leave (half-day).
Adoption leave — Female employees adopting a child (seven years and below) will be given 16 calendar weeks of leave.
Neonatal care leave for two weeks — Provided to support employees in caring for their newborns admitted into the ICU at birth.
Employees who have worked a minimum of five years at the bank are entitled to a sabbatical leave of up to three months.

 
6. Deliveroo Singapore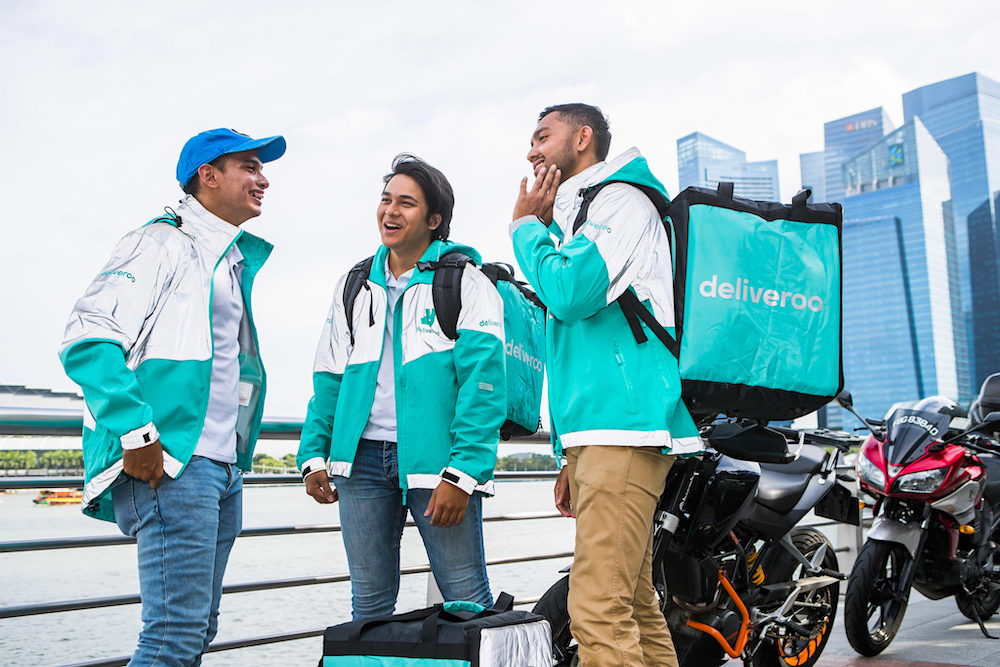 Founded in 2013, Deliveroo started off as a startup in London but it has a presence in over 200 cities today across Europe, the Middle East, and Asia, where it has operations in Hong Kong, Singapore, and Taiwan. 
The US$2 billion food delivery firm has pushed the envelope to go offline and launched physical dining spaces called Deliveroo Editions in Singapore. Its new fully-automated Deliveroo Food Market has also been dubbed 'revolutionary' for leveraging tech to give consumers "a taste of dining in the future".  Key employee benefits: 
Free daily breakfasts and weekly office-wide lunches every Friday.
Employees who work beyond their contracted hours receive early morning and late-night food allowance of up to S$25.
All employees are automatically enrolled as Deliveroo Plus members for free.
Employees are entitled to one day of volunteering leave with a charity of their choice.
Female employees are entitled to maternity leave of up to 52 weeks (13 months). However, only the first 16 weeks will be fully paid, according to statutory requirements.
New parents will also receive S$365 worth of Deliveroo credits.
Beyond medical insurance benefits, employees also get wellness discounts like purchasing selected fitness devices, gym memberships, and basic health screenings.
All permanent employees receive share options, regardless of seniority and at all levels, across the globe.
All employees have access to online courses via Coursera to upskill themselves throughout the year; and will have the opportunity to enrol in more courses upon completion.

 
Keep updated on the latest career trends via the WSG Jobs and Career Advice Telegram channel
Staff perks benefit the company in the long run
Clearly, this list is not exhaustive and there are plenty of other companies in Singapore that also offer awesome HR benefits.  Such company benefits actually play a huge role in employee retention.
It's a two-way street — if an employer is flexible and offers great benefits, staff are generally more likely to want to stay working for them and appreciate the perks, that they may not get at another company.
Moreover, studies have suggested that happier employees are more productive, boosting not only the overall workplace atmosphere but also company productivity.