What do you want to be when you grow up? While everyone has aspirations as a child, not many get to see them fulfilled. This was the case for career switchers, Li Minting and Muhammad Zul Khairi Bin Khalil, until serendipity struck.
Just a few months into her role as a Corporate Sales Executive with a training consultancy firm, 29-year-old Minting chanced upon a job opening advertisement that immediately piqued her interest – the position of a sales support staff at Wilhelmsen Ships Service (WSS), a global maritime company focusing on marine products, marine chemicals, maritime logistics and ships agency.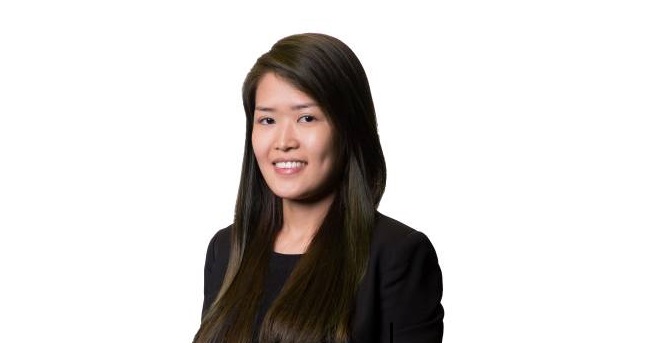 To Minting, this was an opportunity not to be missed. Though she did not study anything maritime-related, having graduated with a Bachelor's Degree in Logistics, she had always been fascinated with the maritime industry; something that stemmed from her love for cruise trips that her family would go on when she was younger.
"Another reason why I wanted to join the maritime industry was because I was amazed at how it contributes to 80% of international trade. Not only has shipping been an integral part of Singapore's history, but it is also considered to be one of the most efficient and greenest forms of transportation," she says.
"To be a part of this amazing industry and experience it on a personal level through the work I'm involved in is incredibly exciting."

One of the first obstacles she faced after making the switch was learning the ropes of the new job, which was vastly different from her previous role.
While she had to be proactive in seeking out new clients at her former company, Minting's new role at WSS put her critical thinking skills to the test. She was involved in providing the Asia Pacific account management team with customer analysis, business reviews and customer agreements so that they could better understand their customers' purchasing trends and needs before developing the best marketing approach.
Some of the products that she handled include chemicals, gases, ropes, maintenance and repair, and other consumables used on board vessels.
With no prior experience in this field, the initial learning curve for her was steep. She took up many training courses and credited WSS's network of seasoned staff, who were ever willing to share their knowledge and expertise in helping her acquire the necessary skills to shine in her role.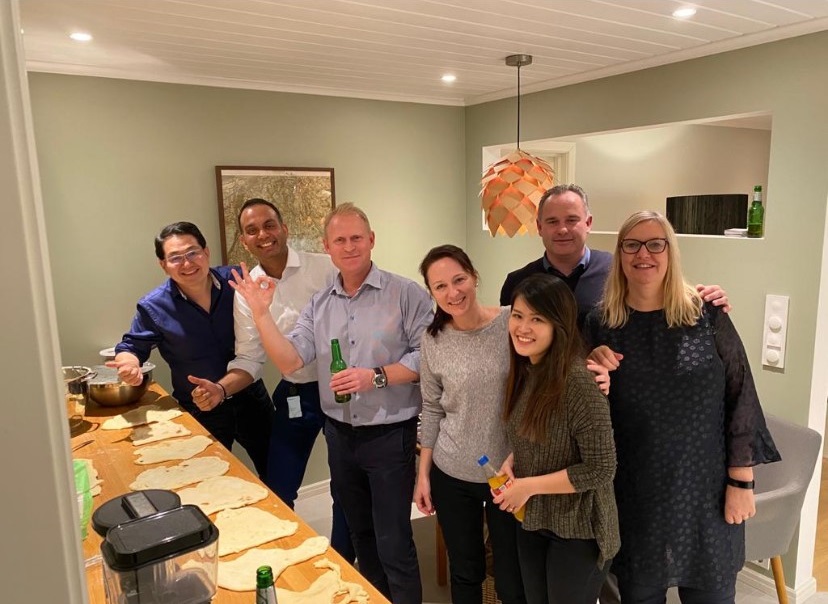 Minting has since been with WSS for seven years, steadily rising the ranks. Currently, her role as a Product Data and Process Manager ensures that the internal teams are well-equipped with accurate data and sound process flows so that operations can move smoothly and efficiently.
Driven by her desire to learn more about the industry, Minting has also taken the initiative to go for several training courses over the years.
"Learning never stops and shipping never sleeps!" she quips.
"With technology constantly advancing, we are always thinking of bigger and better ways to create more value in the industry. Knowing that I'm contributing to the industry through the work I do gives me more satisfaction than any of my previous jobs."
Looking for a job? Explore a range of career opportunities with Career GRIT. Connect with hiring employers at various career events such as walk-in interviews, virtual job interviews, virtual career fairs, and many more!
The key to making a successful career switch, says Minting, is to have an open mind and an insatiable curiosity.
"The general impression of maritime is that it is conservative, but we are in fact evolving rapidly. It is an exciting time to be working in this industry. Take the leap of faith and you'll never look back again!"
Like Minting, 31-year-old Khairi was exposed to the maritime industry in his youth, where he got to witness how powerful tugs could be and had been intrigued ever since.
"I was amazed at how strong those small vessels were. To be able to pull a ship that was 10 times larger than itself just seemed like a remarkable feat."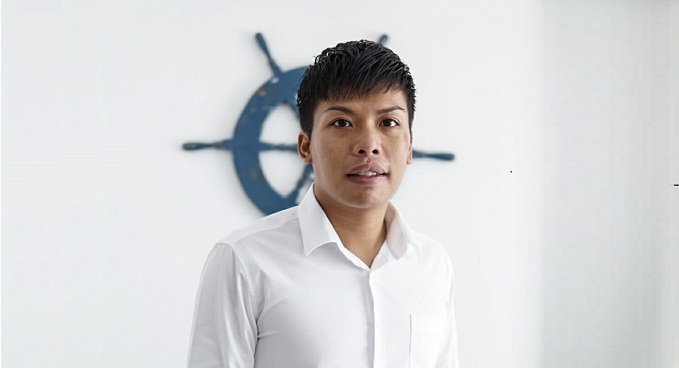 After graduating with a Nitec Certification in Automotive Technology, Khairi decided to become a technician, joining an engineering company where he worked for several years.
It was later when Khairi received a message from a friend, informing him about a maritime job fair that sparked his interest in maritime again. Browsing the selection of jobs available, serendipity struck — there was a job vacancy in Keppel SMIT, a harbour tug service company.
He wasted no time in applying for the role.
After landing the job, Khairi picked up the required skills by becoming a Tug Master Cadet under the Maritime Apprenticeship Scheme — an initiative by the Employment and Employability Institute (e2i), Maritime and Port Authority of Singapore (MPA), Singapore Organisation of Seamen (SOS) and Workforce Singapore (WSG).
During his time as a cadet, Khairi learned about the different types and characteristics of a tug as well as its capabilities.
With the completion of his training 18 months later, he was appointed as a Tug Master at Keppel SMIT.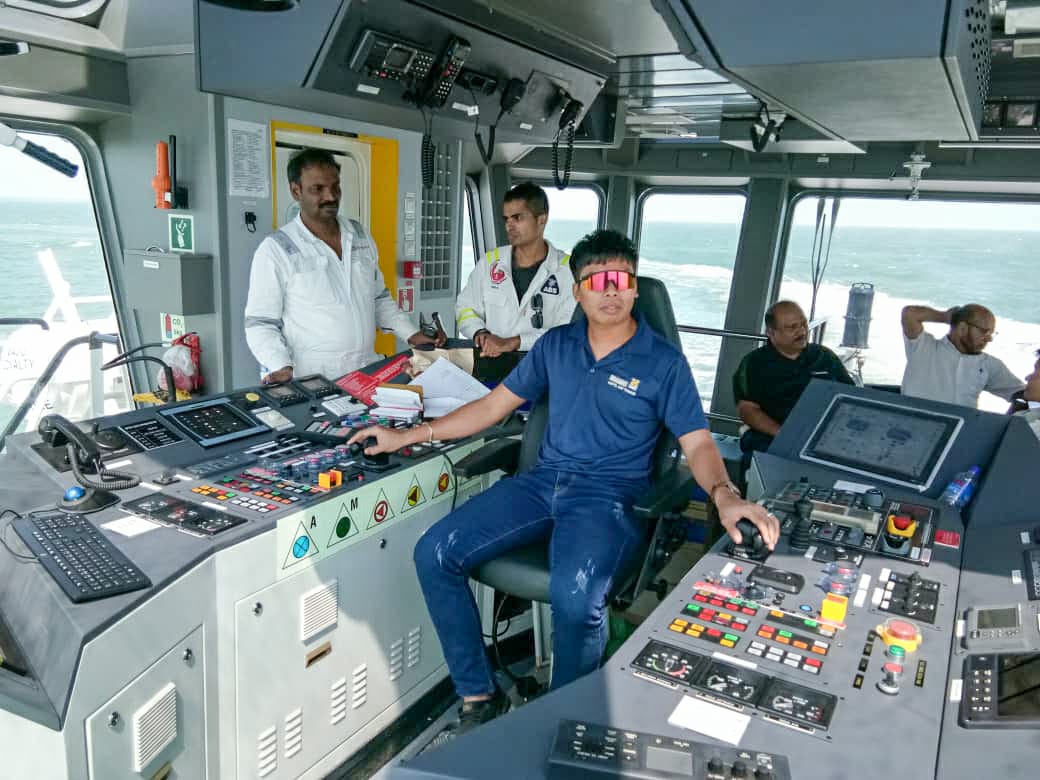 A diligent worker and keen learner, Khairi quickly ascended the career ladder. About three years into his role, he was promoted from a Tug Master to an Operations Executive.
His new role proved to be an eye-opening experience right off the bat as the operations department had him working in cross-functional teams, exposing him to other aspects of the industry. He also received invaluable guidance from the technical, crewing and human resource departments that made the job transition smooth sailing.
Khairi also shared that he was relishing the new challenges that came with his new onshore role. "I really enjoy learning and understanding the processes of my new role. This career progression is different compared to operating a tug because now, I'm exposed to the management side of things which enhances my people management and soft skills," he says.
Want to be in the know of the latest career tips, events and workshops organised by Workforce Singapore? Sign up for our e-newsletters now!
Looking ahead, Khairi expects the maritime industry to be filled with exciting moments as it forges ahead with its digital transformation. In fact, he is currently involved in a few projects related to innovation. For example, Keppel SMIT is collaborating with Keppel Offshore & Marine and ABB to trial autonomous tug operations, potentially automating non-critical tasks and enhancing safety and productivity.
"Being a part of the autonomous tug project is just one of the many things keeping me motivated to progress in this industry," he says.
"The move toward digitisation will create new exciting challenges and initiatives in the new Tuas Port. There will certainly be new opportunities for learning and self-improvement."
A career transition will naturally be accompanied by new challenges. While it may seem daunting, these two individuals have shown that the fulfilment you get is definitely worth the journey.