Technology, permeable borders, and shifting workplace environments mean that today's workplace is often a diverse landscape of different ethnicities, cultures, religions, and beliefs. At times, the corporate nature of many workplaces and biases within established systems can make groups feel excluded.
For this reason, businesses often establish diversity, equity and inclusion (DEI) strategies to help employees embrace their different beliefs and backgrounds and learn from one another.
According to the Ministry of Manpower (MOM), fair hiring practices mean that workplaces access a wider talent pool, have higher retention rates and can tap into new markets. These are coupled with MOM guidelines that protect employees against discrimination at work.
While these DEI strategies are an excellent systemic progression, any workplace change must be a collaborative effort between employers and employees.
There are many ways for employees to encourage diversity and inclusion in the workplace. Using these strategies opens doors to intercultural communication and unique ways of thinking.
Have a job but want to level up? Achieve career excellence, develop your skills, and expand your knowledge with resources from Career GRIT. Check it out now!
1. Be aware of unconscious bias
Everyone has a bias; it's a simple fact that's impossible to avoid. Often, our biases are a consequence of the culture we grew up in, our friends and family, and social media, amongst other factors.
We are often unaware of how these biases influence our day-to-day language, hence why they are called unconscious biases.
Verbalising biases, even innocently, can reinforce behaviours and systems that exclude certain social groups. For example, individuals frequently expect their managers, CEOs, or supervisors to be men. By assuming this, rather than asking or researching, it reinforces the idea that men are better suited to positions of power.
Gender stereotyping over merit is only one example; others can include those based on age and race profiles.
How do you check unconscious bias?
Try thinking carefully about how you express yourself in relation to other groups. Don't assume that someone behaves a certain way or has certain thoughts simply because they belong to one group. Instead, get to know your colleagues from different backgrounds and have conversations about their culture and everyday life.
This way, you understand them for who they are while you detach them from any preconceived notions you may have.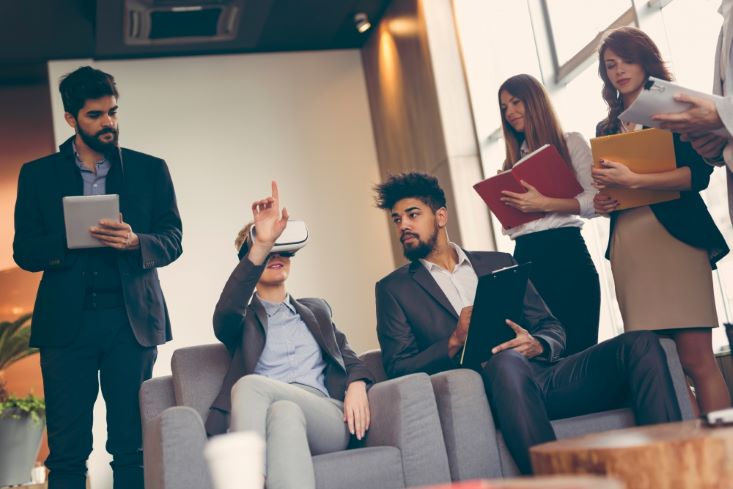 2. Promote pay equity
Managers have a responsibility to ensure that each employee is paid fairly for their labour. Historically, certain groups have been underpaid or not paid at all as their labour was considered inferior. Today, these payroll practices are outdated, but some companies still resist payment equity.
Pay equity means that people in similar positions with similar responsibilities should get paid at the same rate, regardless of culture, gender, sexuality, or religion.
You can advocate for payment equity if you are in a supervisory position, HR payroll, or any other position that oversees employee salaries. People analytics, for example, can assist managers in identifying any salary disparities within their staff. Leaders can evaluate patterns across departments to get to the bottom of underlying problems.
Being an advocate for pay equity is a small but meaningful step towards promoting diversity and inclusion in the workplace.
Want to level up your career? Register to speak to a WSG career guidance professional and get support for your career progression today!
3. Engage with diversity efforts
Does your organisation have a diversity board? Are there seasonal events to include various cultures? If so, consider becoming actively involved in these initiatives to show support for workplace inclusion and diversity.
You can do this by volunteering at a diversity-related event, signing up for a mentorship programme, or attending inclusion-directed activities. This way, you demonstrate support for in-house initiatives and encourage others to do the same.
Should your workplace not have any of the above activities for you to participate in, consider establishing something yourself. Consider a weekly cultural activity where other team members share a part of their culture or a mentorship programme where more established minority group figures can mentor emerging workers.
If socially-oriented efforts aren't for you, there are other ways you can remain actively engaged with diversity and inclusion efforts. Ensuring your coworkers and superiors have access to resources like Tripartite Alliance Limited (TAL) and other diversity support parties can go a long way.
Put together a poster for the lunch room or send out an email reminder with a list of relevant resources. These activities require time commitments but represent a valuable opportunity for personal and professional development.
Career development through diversity
There are many benefits to a diverse and inclusive workplace. The workplace environment becomes more pleasant, supportive, and a great place to work. When employees are satisfied, they are more productive, making diversity an ingredient for business progress and individual growth.