Teaching is one of the most respectable career choices, with each cohort of students requiring an outstanding education to mature into productive citizens.
However, when you're looking to land your first job as a teacher or move to a more prestigious school, knowing how to make your resume stand out can make a massive difference to your success.
As most teachers in Singapore follow the same qualification process, finding a way to rise above the competition can be challenging. Fortunately, how you craft your resume can show employers that your passion for the industry and extensive skillset easily surpass other candidates.
To help you enhance how your resume stacks up against other potential teachers, we've provided a range of useful tips that'll capture the attention of hiring managers during your next job hunt.
Looking for a new career? There are over 100,000 jobs available on MyCareersFuture. Apply for your next job role here!
1. Showcase tangible results
Whether you've been working in the education sector for years or are looking to take your first career step, focusing your resume around tangible results is a wise idea. Once you've presented how you have the basic qualifications for the role, think of examples that display your talent.
For example, teachers with existing experience could highlight how their students achieved a combined grade higher than the average at their school. This kind of measurable mindset makes it obvious that your dedication and skillset have a meaningful impact on those who matter most.
2. Gather parent testimonials
Almost every teacher knows that parents are their harshest critics. If someone's child isn't performing in class for whatever reason, it's often teachers that get the blame, even when the situation isn't entirely under their control. However, this can make relevant parent testimonials even more powerful.
If you've worked as a home tutor for students or led entire classrooms, gathering legitimate endorsements from parents is a great way to showcase the quality of your work. Supported by eye-catching quotes that convey your positive influence, hiring managers are bound to take notice of your resume.
3. Describe your teaching techniques
Don't be afraid to describe how you use innovative teaching methods, especially if they are supported by impressive student results. Whether you love a particular online tool for its timesaving benefits or prefer a specific classroom management assistant, these techniques can capture the effort that goes into your career.
You might also describe how you collaborate with parents and teachers to ensure each student receives the education they deserve. By highlighting how you're willing to go the extra mile, recruiters are more likely to pay attention to your resume and reach out for an interview.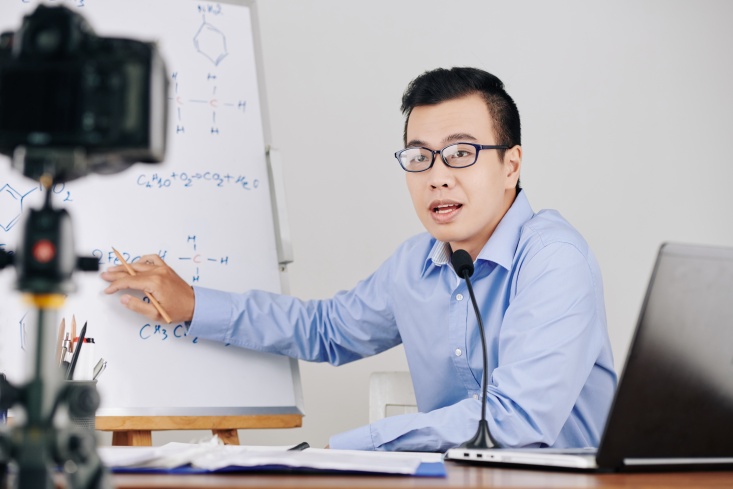 4. Document your tech skills
Tech skills have never been more crucial for teachers. As the pandemic highlighted a severe blind spot in how the global education industry manages students' remote learning experiences, clearly describing your digital talents on your resume puts these concerns to rest.
For example, video conferencing tools offer a myriad of ways to engage students through text messages, media sharing, online breakout rooms and more. Meanwhile, knowledge of screencasting software and collaborative whiteboarding tools might give you the edge over other job candidates.
Considering a Mid-Career Switch? Register for a complimentary session with WSG's Career Matching Services for some helpful guidance today.
5. List placements and related experience
New teachers should always list their placements on their resumes. As these opportunities enable budding educators to gain experience, outlining your role and responsibilities ensures hiring managers understand your background. List the schools you were at, the grades taught and your accomplishments.
It's also a smart decision to summarise any work or volunteer experience you have with children outside of a school setting. For instance, you might have worked as a private tutor, coached kids at a local sports club or helped youngsters via a religious organisation.
6. Get authoritative referees
Getting the ideal references to support your job hunt is one of the best ways to maximise your resume's appeal. If you've recently completed placement, be sure to get references from both your supervising teacher and the school's principal.
As these staff members should have direct knowledge of your performance, they can give hiring managers an in-depth account of your expertise. For less experienced teachers, references from parents, previous employers and volunteer colleagues are a great place to start.