Joining the aviation and aerospace industry in Singapore means you'll be part of the exceptionally talented trained to support Singapore's airlines, international cargo and space sectors.
As one of the country's largest industries, the aviation and aerospace field offers numerous opportunities. This means you have several career paths to choose from.
For instance, if you're a hands-on individual, roles like Aviation Technicians and Aircraft Maintenance Technicians will keep you meaningfully engaged. Those with a flair for big-picture thinking may enjoy researching and designing an aircraft in aerospace engineering vocations.
Looking for a new job in the aviation and aerospace industry? Explore job postings now available on MyCareersFuture!
What is the aviation and aerospace industry?
The aviation and aerospace industry comprises two different but interdependent sectors. The aviation sector refers to the technical operation of an aircraft and the services that enable planes to move across borders.
One of the popular technical fields within the aviation industry is avionics. This domain takes care of the electrical aspects of an aircraft, from in-flight entertainment systems to plane-powering transformers.
Service-oriented roles, which also involve technical literacy, include pilots, cabin crew, air traffic controllers, airline customer service associates, screening officers and baggage handlers.
The aerospace field, on the other hand, encompasses all aspects of the science and technology of flight, both within the Earth's atmosphere and beyond. This includes the design, production and operation of an aircraft, as well as the development of space-based technologies such as satellites and rocket launchers.
Why should you join the aviation and aerospace industry in Singapore?
There are many reasons to join the aviation and aerospace industry in Singapore. These include improved wages, enhanced career prospects and greater government support for skills training.
And for a sector that accounts for 3% of the country's gross domestic product, it's no surprise that the industry remains critical for the economy, resulting in continued demand for talent.
Are we expecting an increase in aerospace and aviation salaries in Singapore?
According to Mercer's Total Remuneration Survey (TRS), Singapore's aerospace and aviation sector will see a significant improvement in monthly pay. Increments are expected to rise to 3.52% in 2023 as global travel picks up after the pandemic.
Coupled with a rewarding career, the sector will benefit those seeking a fulfilling professional path with comparable compensation.
Considering a Mid-Career Switch? Register for a complimentary session with WSG's Career Matching Services for some helpful guidance today.
What qualifications do you need for aviation and aerospace in Singapore?
Depending on your chosen career path, the basic qualifications for a career in aviation and aerospace in Singapore range from GCE 'N' Level up to a bachelor's degree. Typically, a qualification in any of the following fields can help you land a role in the sector:
Aerospace Avionics
Aviation Avionics
Mechanical Engineering
Mechatronics Engineering
Electronics Engineering
Aerospace Engineering
Mechanical Engineering
Aeronautical Engineering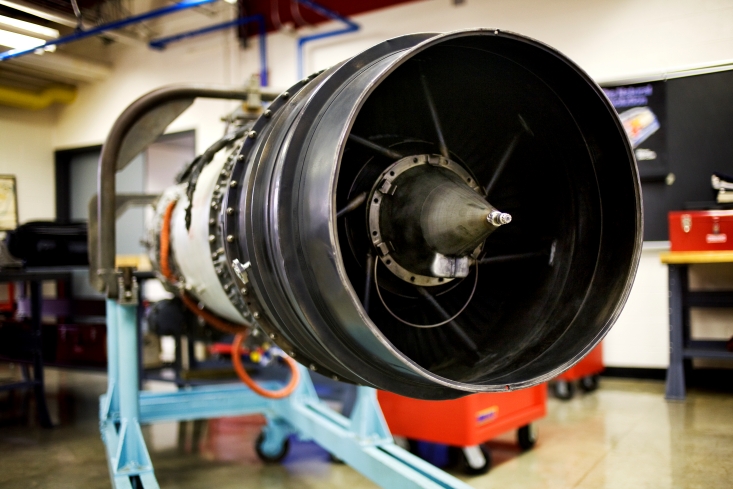 Interested to join the aviation sector? Try this quiz to find out if it's right for you!
Aviation & aerospace salary estimation
Salaries of aviation and aerospace practitioners in Singapore will vary depending on your educational qualification and years of experience. Below is a list of the estimated salaries of the sector's in-demand jobs, in ranges beginning with starting pay.
Please take note that these figures are not officially approved by Workforce Singapore. These are deductions after pooling together data from various sources. These include:
Indeed Salary Guide
Glassdoor Salary Guide
Jobstreet Salary Guide
Talent Salary Guide
PayScale
Seedly
These only serve as a helpful benchmark of salaries in the aviation and aerospace industry and are not indicative of actual salaries. 
Aviation & Aerospace Salary Guide in Singapore

Role

Minimum Education Qualification

Salary

Avionics Technician

National ITE Certificate (NITEC)

$2,400 – $2,800

Avionics Engineer

Diploma

$3,200 – $5,000

Aerospace Engineer

Degree

$3,500 – $5,200

Aircraft Technician/Mechanic

'N' Level

$2,100 – $4,700

Air Traffic Controller

Air Traffic Controller Licences

$3,800 – $5,300 (Excluding additional shift allowances)

Airport Screening Officer

'N' Level

$1,900 – $2,700

Cabin Crew

'O' Level

$700 – $7,900 (Dependant on the type of airline, from low cost domestic to premium international; excluding in-flight & layover allowance)

Pilot

'A' Level

$7,500 – $21,600 (Dependant on the airline from low-cost domestic to premium international; excluding in-flight & layover allowance)
Most aviation and aerospace companies have predetermined ranges of salaries for various job grades. In the civilian sector, you may negotiate your pay. The above salary guide can help you estimate your gross salary.
Please note that salaries for aviation and aerospace vocations in the Republic of Singapore Air Force and other military sectors are paid according to different job grades and are non-negotiable.
It's time to get started on a wholesome career – let us help you through the basics, including how to write a powerful resume and CV and prepare impressionable responses to interview questions.