With the Covid-19 pandemic continuing to run its course, many of us may be going through a season of adversity, especially at our jobs. While there's no quick-fix, how we handle it will determine if we come out of it stronger.
Mr. Wesley Seah, 52, knows this all too well. Then the founder of a growing headhunting firm, Mr. Seah woke up one day with a blurred vision. At first, he attributed it to being tired and was convinced that it would be easily rectified.
"Like a toy car, if you have the right 'parts' and cash, it's easy to fix," he chuckled.
Unfortunately, that wasn't the case. Mr. Seah had developed a rare type of glaucoma at just 35, leaving him blind in his right eye, and with less than 40% of vision in his left.
"I had to close down my business and start looking for a suitable job. I even had to declare bankruptcy."
But the loss of his business went beyond its financial implications. Yes, his business was profitable but more than that, it was his passion. "It was the satisfaction of placing people in the right jobs. Letting that go made me very sad," he recounted.
It took the support of his friends to keep him out of depression. They came alongside him, putting their heads together to find jobs for him. Coupled with help from Bizlink and the Singapore Association of the Visually Handicapped (SAVH), he managed to secure a job at a laundry factory. That's when things started to look up.
Today, Mr. Seah is a guide coordinator and facilitator at Dialogue in the Dark, where he enjoys interacting with visitors and educating them on blindness. He's also a Chinese ink painting and calligraphy artist, a title that has put him in headlines several times.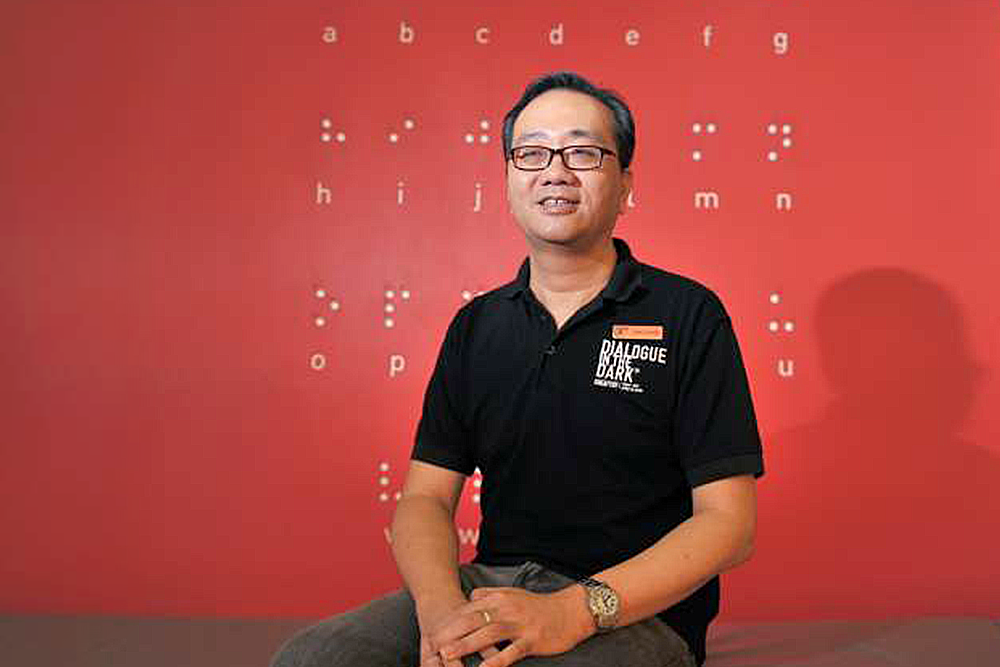 But getting there wasn't easy. We spoke to Mr. Seah to find out how he not only managed to overcome his adversity, but emerge even stronger. These are our takeaways:
1. Don't be afraid to ask for help
Every step of his journey, Mr. Seah was never alone. In fact, he acknowledges that he was only able to get through with people's help.
"My friends talked me out of depression. Bizlink and SAVH set up interviews for me. Even my employer at the laundry factory went through great lengths to hire me, experimenting with new tech and getting my colleagues to help me along," he gushed.
For his foray into Chinese ink painting, he's thankful for two LaSalle students he met at work. They connected him to their supervisor at school, who helped him take his painting further.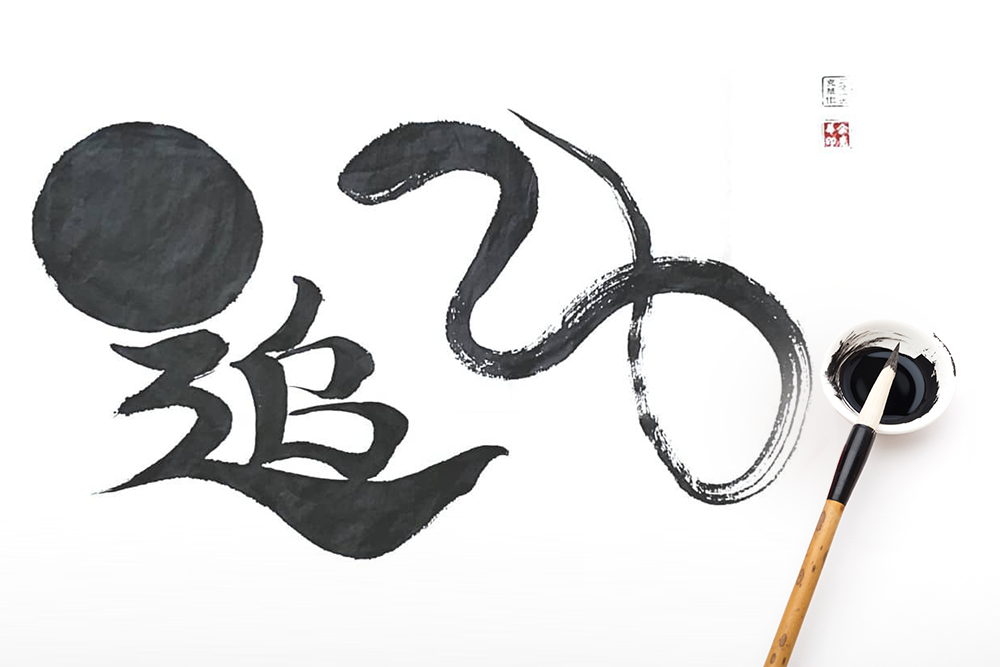 All these came together because he was willing to seek and receive help. "Just like there's always a way you can help others, there's always a way others can help you."
2. Be brave to start again
Mr. Seah likens his sight loss to being like a newborn. "It was a process of learning to learn again," he explained, although this proved easier said than done. "It was hard. I was irritated that I couldn't do things I used to. I didn't want to waste anyone's time." 
But over time, his mindset began to change. Mr. Seah realised that it was simply a matter of learning to adapt. And as he persevered, navigating his new environment soon became second nature. 
He even decided to upgrade himself, taking up online courses in telemarketing and braille. That was his way of rebuilding himself and ensuring he was once again effective.
3. Believe there's always a way
When asked what advice he'd give to people currently facing adversity, he offered: "Don't focus on the problem, but on the problem-solver: yourself. There's always a way."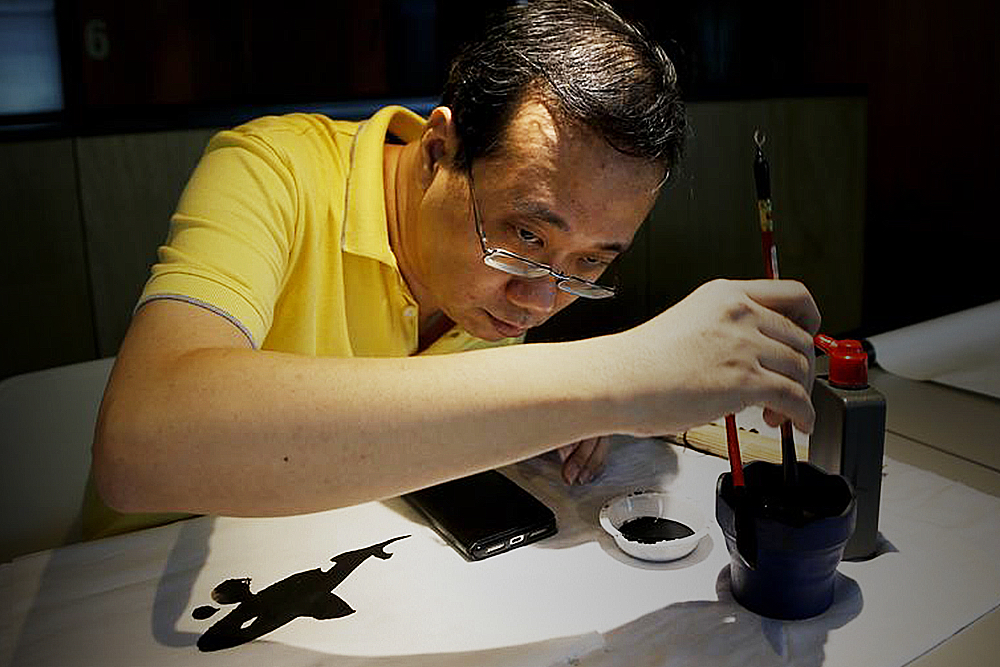 To Mr. Seah, everything has a 'weakness', including your challenges. So, there's always a solution for it. It is that belief that has not only transformed him but given him the fortitude to keep going.
"I used to let problems stop me. But now, having pushed through some difficult times, I'm a problem-solver," admitted Mr. Seah shyly, not willing to seem boastful.
Conclusion
Whether it's being laid-off, a failed venture, or external factors that hinder our job performance, adversity will come. But what Mr. Seah has shown us is that our setbacks needn't stop us from going after what we want. With a little help and the drive to reinvent yourself, there'll always be a way.