Thinking about who to address a letter or email to? While it is convenient to use the traditional "To Whom It May Concern" as the salutation, it is not always advised unless the situation requires it.
As a rule of thumb, if you are unsure of who you are writing to, consider the following questions:
Do you know the department you are writing to?
Are you able to search for the name of the person in charge?
What else can you use in place of "To Whom It May Concern"?
This quick guide will set you on the right track.
When not to use "To Whom It May Concern"
It is advised to avoid using the salutation as far as possible, especially in the following instances:
1. Sending a job application email
Suppose you want to send in your resume to a startup you have set your eyes on. The next step you want to do is drop an email to the company. Before crafting your message, take some time to find out the name of the person in charge of the department you want to join or even the Chief Executive Officer to whom you can address the email directly. Your professionalism and level of resourcefulness in directing your application to the right person will make a good impression on the hiring team.
Want to increase your chances of nailing the job interview? Learn effective job search strategies, enhance your personal brand, and more with Career GRIT. Register for our Virtual Seminars today!
There are a few ways you can go about finding the name of the addressee:
Navigate to the 'About Us' page on the corporate website. Smaller companies typically feature their employees on their website, so identifying the correct name will not be a feat.
Hop onto the company's LinkedIn page where you can view all employees on the platform. Skim through the list until you come across the individual with the role or title you hope to reach out to.
Call the company to express your interest in a particular role and request to whom you should address your email.
At times, it may not be easy to search up the person you want to connect with. You can consider the following salutations as alternatives:
Dear Hiring Manager
Dear HR Manager
Dear [Department] Manager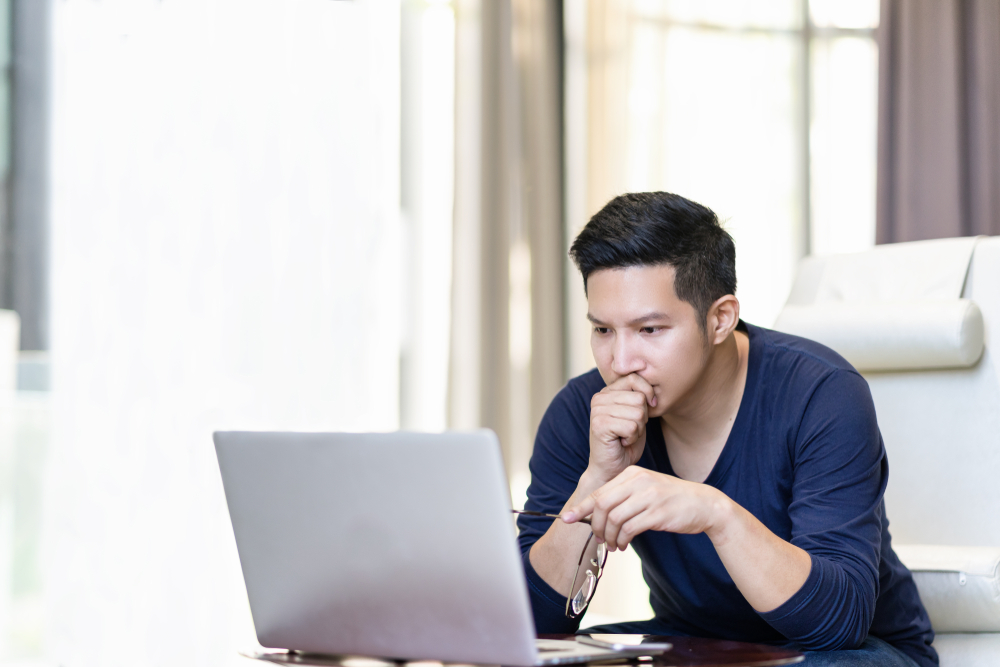 What about "Dear Sir/Madam"?
"Dear Sir/Madam", like the salutation in question, is another conventional option. It is advised to avoid it as it may offend the recipient unintentionally, especially when you are unsure of the gender. Plus, no one identifies as "Sir/Madam", so receiving an email with such a greeting may be off-putting to some. As such, consider the alternatives above instead to make your salutation more personalised in the event you do not know the name of the recipient.
2. Writing your cover letter
Your cover letter is one of the first opportunities to make an impression, so choosing the right salutation is important. If you know whom you are addressing your application to, be sure to use the same salutation in your cover letter as well. When unsure, consider "Hiring Manager" or "[Department] Manager.
3. Following up with a Thank You email
Should you be dropping an email to thank the person who interviewed you, it is only polite to send the note directly to them, which means you will need to address them by their names. Should you forget their names or email, and they are not part of any email correspondence with you, check in with the HR manager on this.
Need more personalised advice for your job search? Register with WSG's Career Matching Services and get support from career guidance professionals!
When is "To Whom It May Concern" appropriate?
As long as it is certain that you do not know the recipient's name but want to remain respectful in your delivery, "To Whom It May Concern" will not come across as rude. Here are a few situations where the salutation will be handy:
1. Attracting leads
To attract sales prospects, you may reach out to multiple companies or individuals at the same time. In such cases, using "To Whom It May Concern" may be appropriate. That said, creating personalised emails often garner better conversion rates, so you can consider an email marketing platform to assist you in this. Some examples include MailChimp, HubSpot and SendinBlue.
2. Writing a complaint
When writing a complaint to a company, the content of your email holds more significance. As such, you can use the salutation.
3. Providing a recommendation or referral
When writing a recommendation letter for a previous employee or student, it is always best to address it with a "To Whom It May Concern". This is because the letter would be sent to different companies to support a candidate's application process. It is also not possible to personalise the salutation for each application when the letter has already been signed by the referee.
What is the correct way to write "To Whom It May Concern"?
If you are choosing to go with this salutation, the following tips will be useful:
Capitalise the first letter of each word in the phrase
Use a colon at the end of the phrase instead of a comma
Leave a double space before starting your letter
---
Example:
To Whom It May Concern:
I am writing to share my concerns about…
---
With any salutation, there is an appropriate sign-off. Be sure to end your email or letter respectfully, leaving your full name and contact information wherever applicable.