In a recent Singapore survey by international real estate experts JLL, more than half of the respondents indicated that social and environmental responsibility was a key determining factor when choosing an employer. This can also be interpreted as environmental, social and governance (ESG) goals.
In addition, these Singaporean employees were keener to work for an organisation that creates opportunities for the workforce to be part of its sustainability efforts.
Clearly, sustainability has emerged as a significant driver in talent attraction and retention. Globally, the narrative is similar. In the UK for instance, 67% of Gen Z employees found such developmental goals important when deciding on the company to work for.
Looking for a new job? There are over 100,000 jobs available on MyCareersFuture. Apply for your next job role here!
It is good to familiarise yourself with the concept to understand how sustainability can help you in your talent management strategy.
What are sustainable development goals?
According to the United Nations Department of Economic and Social Affairs (Sustainable Development), there are 17 sustainable development goals:
End poverty everywhere
End hunger and achieve food security globally
Ensure good health and well-being
Promote quality education
Achieve gender equality
Provide clean water and sanitation
Create access to affordable and clean energy
Promote inclusive, decent work and sustainable economic growth
Build resilient industries and infrastructure by fostering innovation
Reduce inequalities
Create inclusive, sustainable cities and communities
Ensure responsible consumption and production
Combat climate change
Protect life below water
Protect life on land
Promote peace, justice and strong institutions
Strengthen partnerships for the goals
But what do these mean for talent attraction and retention? Social and environmental sustainability development goals, as statistics above have proven, can have a significant impact on the talent you attract and the extent you can retain them.
How sustainability practices can benefit your workforce?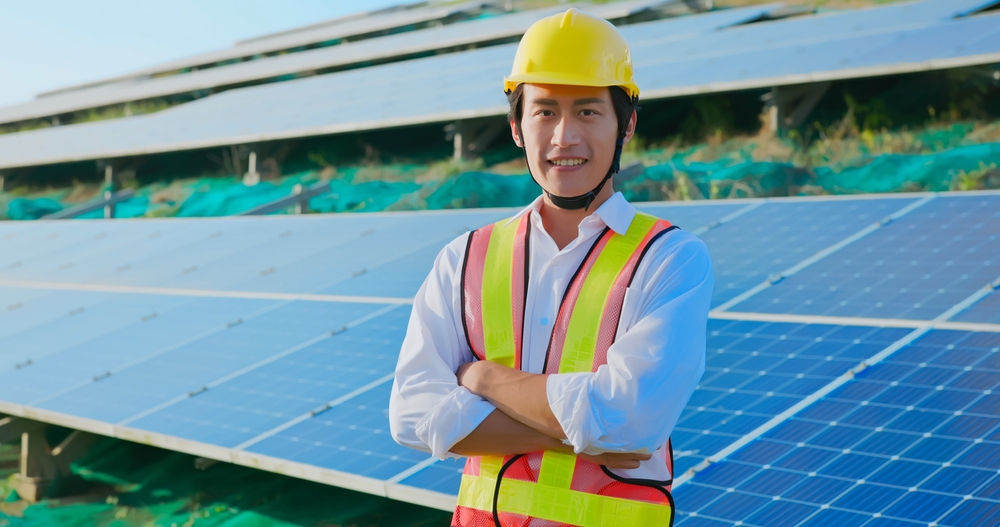 1. Enhance employee loyalty and retention
As it stands, the top employers — measured by employee satisfaction and talent attractiveness — report much higher ESG scores, according to a study by global consultancy firm Mercer.
The same report revealed that by 2029, millennials and Gen Z will make up 72% of the global workforce. This will significantly drive the narrative towards sustainability and ESG development goals as these two groups place higher importance on such attributes than their predecessors.
2. Create a more diverse workforce
Sustainability goals allow you to address global problems like gender inequality, illiteracy, ageism and others that — when solved — can help create an inclusive society. Being at the forefront of these challenges reflects your commitment to inclusivity, which trickles down to your workforce strategy.
You will be able to attract a diverse group of talents, which McKinsey & Company reported, can help your organisation outperform your competitors by 33%.
Want to break into a new industry and chase your passion, but not sure how? Register for WSG's Career Matching Services for guidance and support in your career switch!
How to attract & retain talent with sustainability goals?
Introducing changes to workplace policies and office operations, for instance, are some ways to commit to the many sustainable development goals. Here are some examples:
1. Opting for greener offices
The Singapore Green Plan 2030 is one way the state is encouraging companies to work towards their ESG goals. The refreshed standards under the Green Mark 2021 scheme now require companies undergoing retrofitting of their buildings to meet higher standards to receive their green certification.
Keppel Land's newly retrofitted Keppel Bay Tower, for instance, is Singapore's first Green Mark Platinum (Zero Energy) commercial building, a key step towards appealing to more environmentally conscious employees.
This includes satisfying other sustainability outcomes, which include creating healthier environments for occupants.
2. Reducing carbon footprint
Reducing your carbon footprint is one way to meet your environmental sustainability development goals. For employees, witnessing the organisation's consistent efforts in decreasing carbon footprint assures them that the company is putting its best foot forward when it comes to sustainability.
Take Singapore-based slow fashion brand OliveAnkara, for instance. While quality and novelty are at its core, it also recycles fabric scraps to create earrings and scrunchies.
Reporting statistics year on year and the success of projects implemented is also another way of showing your commitment to the environment. Even better, involving your employees in these projects will keep them motivated.
Want to be in the know of the latest career tips, events and workshops organised by Workforce Singapore? Sign up for our e-newsletters now!
Play your part responsibly
Committing yourself to sustainability must come with the main purpose of serving the society and environment. Putting in place a strategy just to attract the best talent and not paying consistent attention to them is counterproductive.
Play your part, and results will come!