A Green Economy, according to the United Nations, is "low-carbon, resource-efficient and socially inclusive". In other words, the Green Economy is about pursuing growth in employment and income while caring for the environment by using the limited resources available as efficiently and sustainably as possible.
Singapore is also building sustainability as a way of work, play and life through the Singapore Green Plan 2030. Unveiled in 2021, the Plan will help more local enterprises restructure to adopt greener technologies and practices and shift towards greener business activities. 
This will create growth opportunities to create new jobs, transform Singapore's industries and harness sustainability as a competitive advantage.
What are the job opportunities in Singapore's sustainability sector?
Green jobs are not just about cleaning or recycling activities. It spans a wide range of industries, from renewable energy to finance, fashion technologies and transportation industries.
Top companies are now hiring for sustainability jobs! Discover opportunities in the sector here.
Speaking at a virtual dialogue session titled "Climate action: Emerging stronger from a crisis", Minister for Sustainability and the Environment, Grace Fu, said the sustainability sector was a "very exciting" one with many gaps to be filled.
"There are actually areas of gaps. And when you notice there are gaps, you know that you need to fill the gaps, and I think that's exactly where we think this is a new sector where jobs are going to grow – and good jobs as well," said Ms Fu.
The Ministry of Sustainability and the Environment estimated that the sustainability sector – including the agri-tech and waste management industries – is expected to add 55,000 new and upgraded jobs by 2030.
Read More: The Future of Sustainable Work: Green Sector Jobs to Consider
On the MyCareersFuture portal, there are many roles in the sustainability sector that are open for application.
Here are some examples listed on the portal:
| | |
| --- | --- |
| Job | Salary Range |
| Ecologist | $5,000 to $7,000 |
| Environmental Engineer | $4,000 to $8,000 |
| Environmental Health and Safety Officer | $3,500 to $5,000 |
| Landscape Architect | $2,400 to $5,800 |
| Renewable Energy Engineer | $4,000 to $6,000 |
| Research Scientist | $4,000 to $8,000 |
| Sustainability Engineer | $4,000 to $7,000 |
| Sustainability Executive | $3,500 to $5,500 |
| Sustainability Manager | $5,000 to $10,000 |
| Urban Planner | $3,500 to $8,500 |
Ready to make a positive difference and build a sustainable future? Apply for jobs on MyCareersFuture now! 
What are sustainable companies looking out for?
The sustainability sector offers a myriad of job roles. However, one of the common misperceptions that many jobseekers have is that jobs in the sector require getting your hands dirty doing cleaning work. 
Speaking to Workipedia by MyCareersFuture, Francis Poon, spokesperson for Ecoworth Tech, a Singapore start-up that specialises in industrial wastewater treatment and Oil & Gas decontamination, said:
"The idea that working in sustainability is dirty is not true. There are many roles that jobseekers can apply for in the sustainability sector. For example, there is a high demand for people with research and development skills to bring about new ideas and develop them into potential game-changing solutions."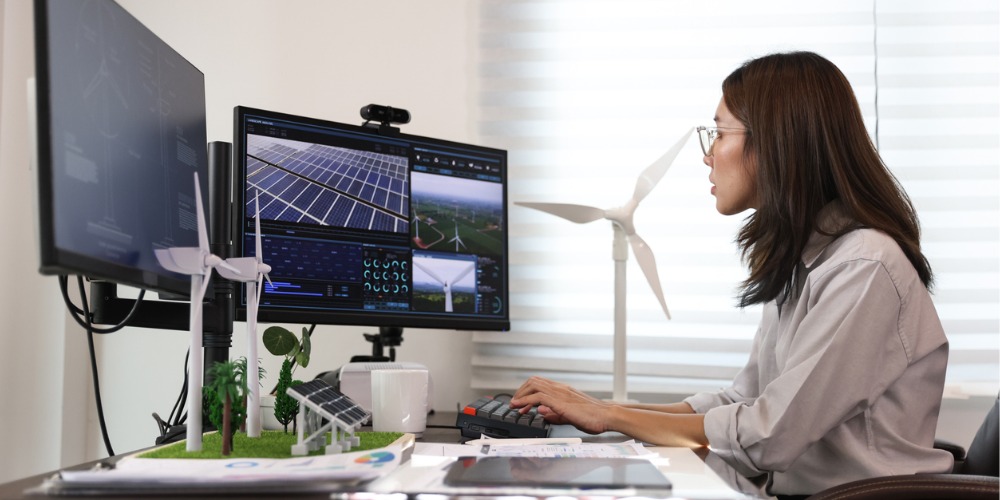 "There is also high demand for project managers because they are crucial in overseeing the transition of companies to become a sustainable business — sourcing for solutions and then incorporating them into their operations," he adds.
Sustainable jobs are as varied as any other sector, but most importantly, one must realise that working in the sector also means gaining the opportunity to create a better future.
Read More: 5 Sustainability Development Career Paths to Consider
"In our company, we are looking for individuals who are open to innovation and have the passion for contributing to a more environmentally friendly and sustainable society," said Francis.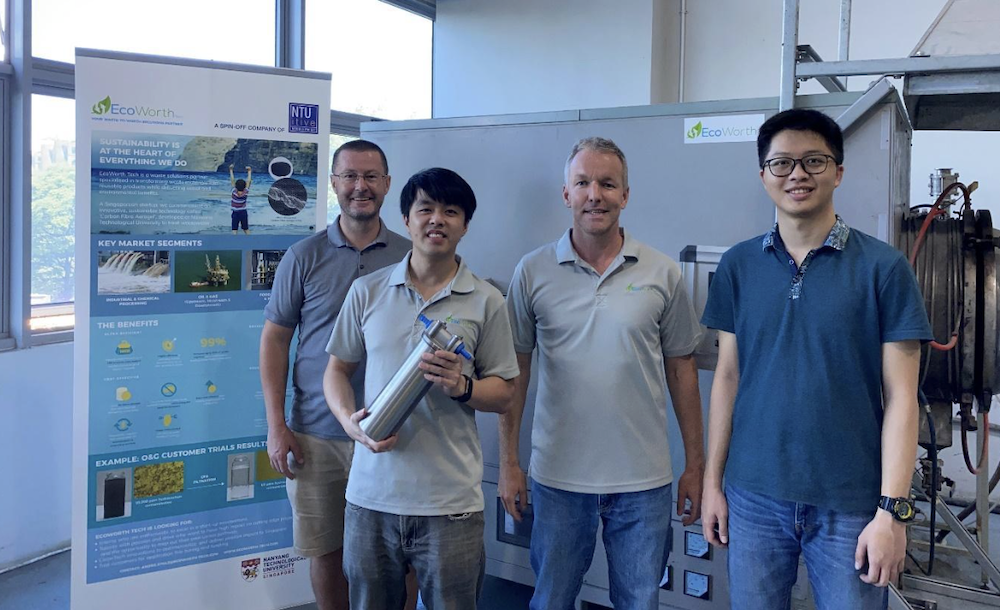 Where can I get help to make an industry switch to the sustainability sector?
Jobseekers or mid-career switchers keen on joining the sustainability sector can up their chances of landing a job by upskilling themselves. WSG offers a Career Conversion Programme (CCP) for Sustainability Professionals.
As a CCP participant, you will undergo structured On-the-Job Training (OJT) at a sustainable company. Once you've completed the CCP, you will be equipped with the necessary competencies and skills to take on sustainability-related job roles within the company.
If you need professional advice on navigating your career journey to the sustainability sector, register here to speak to a career coach!