'Can you tell me more about yourself?'
Every interviewer starts with this question to understand your professional story. This self-introduction is essentially a teaser.
However, this is not any ordinary story but one crafted to make you a desirable candidate for a role. This means how you introduce yourself in an interview can influence the impression your hiring managers have of you at the start.
Why do you have to answer "Tell Me About Yourself" questions?
You have to answer the "Tell me about yourself" question because your response sets the job interview process in motion.
The hiring manager may ask follow-up questions based on how you introduced yourself. Or, your response allows them to make connections with what they have planned to ask and continue to conduct the interview from there.
This common interview question also tells hiring managers a lot about your skillsets. Being able to perform a role requires a set of competencies, be they interpersonal skills or technical expertise.
These are largely honed in your work and academic experiences. Your interviewers want to get a gist of this at the start, so they know what they can expect to hear from you when the interview moves on.
So what does this mean for you?
You must put together your skillsets for your professional story and position yourself as the right person for the job. Blindly compiling a self-introduction that covers every aspect of your professional life will not interest your interviewers. Diving into personal lives won't impact your chances of hiring either.
Skip your entire life story and focus on what the ideal candidate would say that will convince your future employer to hire you.
To answer a 'Tell me about yourself' question, therefore, needs planning.
Find your next job role on MyCareersFuture. We have over 80,000 job opportunities daily for you.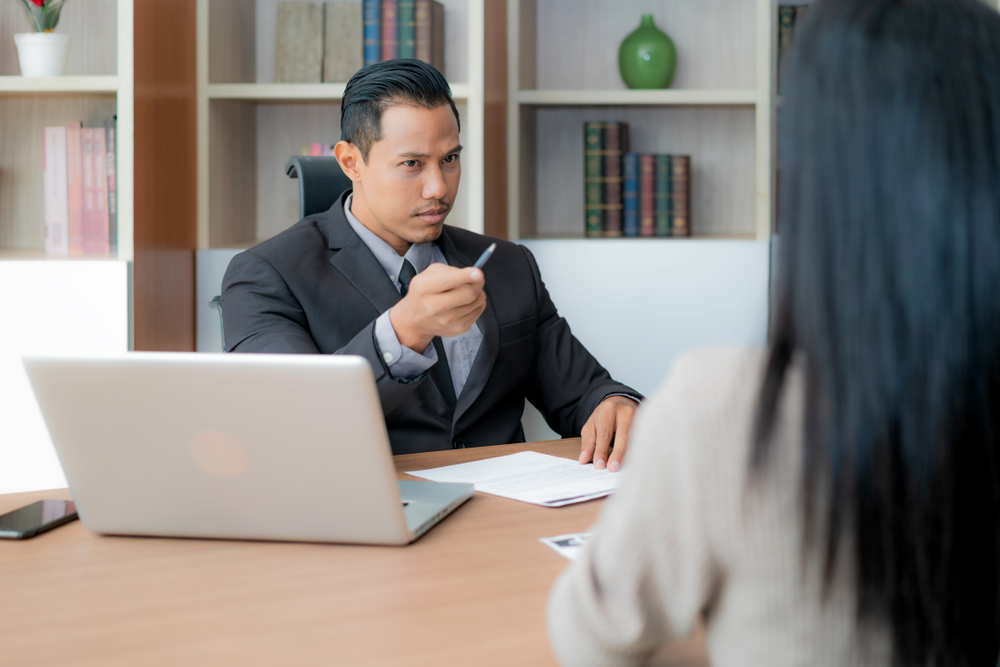 When do you know it's time to talk about yourself?
There are many variations to this question which indicate that it's time to talk about yourself, apart from the exact phrase in question.
Common questions or statements to look out for include:
Walk me through the jobs you've listed on your resume.
Tell us more about your career path till now.
Can you share more about your background and job experience?
Tell me something about yourself.
Why don't you begin by introducing yourself to us?
How about you begin with a quick self introduction about yourself?
Quick formula to answering "Tell Me About Yourself"
As you brainstorm on how to answer the question, follow this step-by-step guide:
1. Study job description
Always study the job description before you begin crafting your response to this interview question. There are important clues that inform the needs of the role. Extract keywords and phrases that indicate the skills employers are looking out for.
Some descriptions clearly state the competencies required – i.e. 'A team player with good interpersonal skills'.
In others, you would need to extrapolate. The following line from a job description is a good example:
'Act as a single point of contact for all regional stakeholders on questions pertaining to technical solutions, and maintain positive working relationships.'
Being the "single point of contact" requires one to have good communication skills to relay information to all stakeholders clearly. To "maintain positive working relationships", one needs sharp interpersonal skills.
You can also see how, overall, people skills are important for this role.
The example also indicates that understanding "technical solutions" is required, so having some knowledge of the technical aspects of the job will be useful.
2. Understand the skillsets you possess
Once you have identified what is expected of the role based on the job description, set it aside for a bit. Now, list out the skillsets you possess based on your past experiences or your responsibilities in your current company.
Based on your industry, you can map out a personal skills chart with both soft and hard skills.
Soft skills: Communication skills; networking and interpersonal skills; critical thinking skills; conflict resolution skills etc.
Hard skills: Technical skills involving the use of software, instruments, machines, and the equivalent.
Read Also: Transferable Skills: What Employers Are Looking For and How to Develop Them
3. Check if you have the skills required for the role
Based on your analysis of your job description, outline the skillsets you have that match the requirements of the role. It's a good idea at this point to brainstorm some examples that illustrate these specific competencies, whether in your present or previous roles.
4. Align yourself with the role and begin your storytelling
This is at the heart of your storytelling. Use relevant examples from your current and past roles to support your skillsets and incorporate the vocabulary used in the job description. Taking off from the previous example, part of your self-introduction can look like this:
'In my current role, I manage a team of sales representatives to address all queries on business solutions requested by our stakeholders. Since we are the main point of contact, engaging with the stakeholders is a crucial part of my job – it is important to maintain effective communication with them and build positive relationships.'
Ideally, you want the interviewer to remember that you have strong competencies that are valuable to the role and the company.
5. Practise
While it's not uncommon for job candidates to improvise a little when introducing themselves in an interview, it is best to practise what you intend to share so you will have the necessary information already at the back of your head.
What makes a good response to a 'Tell me about yourself' question is your ability to position yourself as the skilled professional they need for the role. Your storytelling is important here.
Tell Me About Yourself – Sample Answers
Knowing how to answer a 'Tell me about yourself' question succinctly requires a good structure: past, present, and future.
You can start by sharing a brief but relevant part of your job history [past] and how it led you to your current role [present].
Attend walk-in interviews, virtual career fairs, workshops and more! Explore Career GRIT and find events and other resources best suited to your career journey. Check it out now.
This can be done vice versa too. You can then end off with how you intend to further your professional interests [future].
Below we provide sample answers to how you can introduce yourself in an interview based on your career stage:
"Tell Me About Yourself" sample answer for fresh graduates looking for entry-level opportunities
'I have a diploma in Information Technology and have since acquired brief experience across part-time stints during my school days as a desktop engineer.
Having learnt how to address client issues and troubleshoot at the backend, I was able to gain both interpersonal skills as well as foundational technical capabilities in desktop support. [past].
Presently, I am on the lookout for a full-time role where I can continue honing my skillsets and gain a strong foundation in IT [present].
Only then can I advance to challenging roles such as a Network Engineer or Cyber Security Engineer where I can specialise in a specific domain. Joining your company will give me the opportunity to achieve this goal [future].'
"Tell Me About Yourself" sample answer for mid-career professionals looking for wider scope in responsibilities
'I have been a sales representative at XX for the past seven years, where I built my capabilities in business development strategies and maintaining strong relationships with various stakeholders, a crucial part of my job [past].
Currently, I oversee strategies to market our business solutions to regional stakeholders and, most importantly, address specific queries about our technical solutions.
Having already established good working relationships over the years allows me to convert and also retain these stakeholders as customers across the targeted regions [present].
What I truly enjoy in my career is being able to translate ideas into solutions for the people who need them, which is the essence of my job.
I hope to take this experience further by working for markets on a global level, which makes me excited to take on this role [future].'
"Tell Me About Yourself" sample answer for mature workers looking to transition to a new career trajectory
'I have amassed over 20 years of experience in the sales and marketing sector, having worked with some of the biggest brands in the market, including Apple, Google and Microsoft [past].
At present, I spearhead the regional sales department of my current company, where I not only find, chase and close leads but also mentor a team of aspiring youths to take on unique challenges in the world of sales [present].
I believe it's time for the younger generation to take the mantle, as this is important for their career progress. This leaves me with greater space to explore mentorship and coaching, and my years of experience in the field make me a credible source for career advice. I hope to bring this experience to your team and join your group of mentors and help our newer generations achieve their fullest potential in their chosen careers [future].'
Preparation for common interview questions such as this is key. Explore more interview tips as you plan your answers!